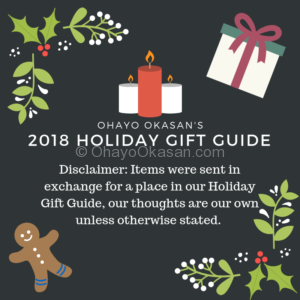 If you have a music lover on your list, Vivitar has bluetooth speakers that are perfect for them this holiday season.
They even have ones that right now look like fanny packs! They call them Jambag's pretty neat if you ask me.
We were sent a very simple bluetooth speaker from Vivitar which ended up being kind of a surprise for me. The one I requested was different from this, and when this arrived I couldn't find any information on it online. So.. that was a little interesting. 
It's a very basic speaker that has the power button as part of the volume switch. The volume switch is more of a flick-switch than anything else, which you press into the speaker for 3 seconds for it to turn on. However, you have to be careful not to flick it to the side while trying to press it in. It's not too hard to do, but I don't like the feeling of the switch to be honest. It's got the rough grooves like it'd be a wheel, but it isn't. So holding it in for 3 seconds, for me with my Fibromyalgia related pain and touch sensitivities, isn't fun. Risiel on the other hand, doesn't seem to care in the slightest.
This speaker is perfect for in her bedroom! She falls asleep just fine with the soft blue light on top, which flashes between red and blue if the speaker isn't connected to a source but turns solid blue once something connects, while listening to stories on the Moshi Twilight app.
This Vivitar speaker is available for purchase at Biglots, and it looks a little different than mine. Overall it is a basic bluetooth speaker, has good enough sound for what I needed it for and overall works just fine. It keeps charge enough for about 5-6 nights worth of story time. For us, that's usually 30-40 minutes. She probably falls asleep sooner, but she hasn't really wanted me to sing to her since I had to stop the day I had my thyroid removed. Considering I couldn't talk either, that's not a real surprise.
It's a good no-frills speaker for in the bedroom, in the kitchen if you want to listen to some music as you work along, or for people who just need something to get the job done without confusing them with buttons. I think it'd work well for folks who may not exactly be tech savvy.
Vivitar has other products too, not just speakers, but I'm just here to write on this one. 🙂
What kind of music do you listen to? Do you use a bluetooth speaker at all?