I received a box of BFF Oh My Gravy! Potluck O' Pouches from Chewy.com for review purposes. 

In my quest to keep things interesting for the cats without making them annoyed by buying only the same cat food over and over, which leads to them just refusing to eat that food ever again. I am happy to be a #ChewyInfluencer! It allows me to try out new foods and other items for the cats and figure out what they like and don't like.
So this time around I got the BFF Oh My Gravy! Potluck O' Pouches Grain-Free Cat Food to try out. The second I opened the first pouch was I SURROUNDED!

The cat's fell in love with the smell and the taste just so quickly with these. Even though I have to admit they're a little annoying to get out of the pouches. I wish they would be in cups, and in bigger sizes than the pouches. The food smells good, the cats LOVE it, but the sizes for the price leaves a bit to be desired on our end. Mainly because we have so many cats and they go through it rather quick. It takes 3 pouches a meal just for the downstairs cats.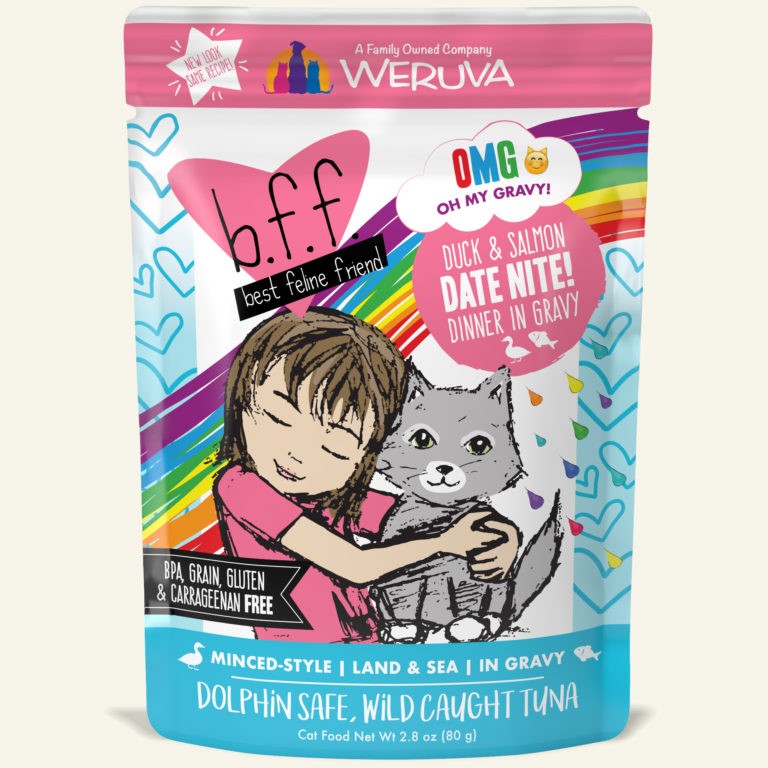 The pouches are super cute. The food smells good, but getting it out can be a little frustrating.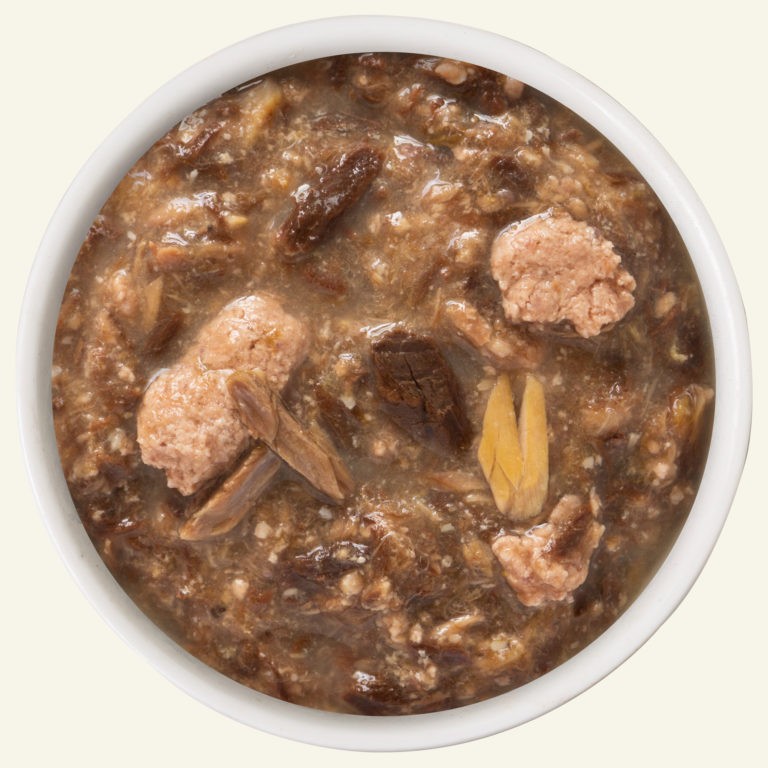 The BFF Oh My Gravy! cat food doesn't look that great coming out, but doesn't look too bad once it's out. If that makes any sense? The cats don't really care about the look, but I've got to say out of all the wet foods I've tried lately, this has paws down the favorite around here!
Now that I've said this.. I have to say I did realize that Chewy.com DOES offer something similar from this brand in cans. So I will give that a try sometime and check it out. I think the cats will be happier and I will be happier not to deal with the floppy pouches.
That's just a minor complaint though, the kitties love it.