Disclaimer: We were sent this Bendy and the Ink Machine: Ink Machine Room Scene Set in exchange for our thoughts and opinions.
Bendy and the Ink Machine has become super popular. So popular that my youngest nephew is positively in love with everything about it! He plays for hours and was so excited that most of his presents were toys from it! His birthday was Bendy themed and I even made a large Bendy as part of the decorations so that he could have it for his room!
So imagine my excitement when I found out that they've just come out with the brand new Bendy and the Ink Machine: Ink Machine Room Scene Set! I knew it was perfect for him right away. The set comes with three characters, and 265 total pieces. It's not very expensive either for a building set. There are also blind packs and other scenes available from the series.
The Bendy and the Ink Machine toys are made by Basic Fun! who actually have a wide variety of toys that I am excited to get to share. They even have Lite-Brite! Which I loved as a little kid, I spent so much time playing on the Lite-Brite.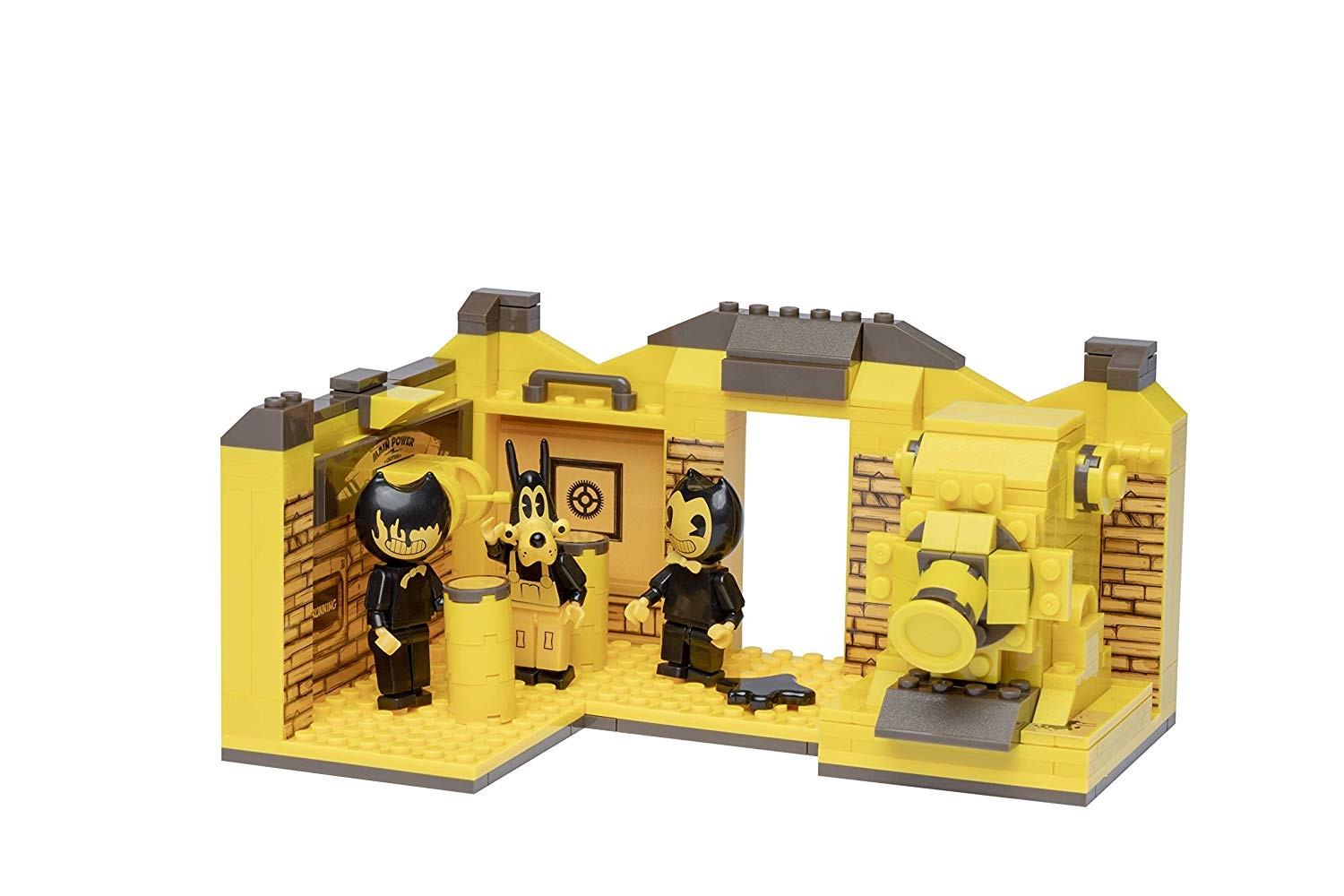 My nephew was so excited to get the set and it was good to see the huge smile on his face. I love how many custom building sets are available for people now a days! I want a fair few myself to be honest.
Other bending sets available in Series 1, which this one is part of include:
Bendy Buildable Mini Set
Boris the Wolf Buildable Mini Set
Alice Angel Buildable Mini Set
Ink Bendy Buildable Mini Set
Sammy Lawrence Buildable Mini Set
Searcher Buildable Mini Set
Anyway, whew! This set is available at Walmart and Target, as well as places online. I think you'll likely find the best prices in store, unless they're sold out. They are available on Amazon (affiliate link) if you prefer shopping online. This set is designed for ages 14+.
I look forward to seeing what other Bendy and the Ink Machine toys come next, because it's an interesting little game and I love seeing kids enjoy toys as well as video games you know?
Do you have a Bendy Lover in your life?