When it comes to writing posts that are more about life and less about something we've gotten to try or anything else. I'm not the best with titles. I'm sure by now most of you are used to that, eh?
I know I was supposed to have surgery a bit ago, but… my mom ended up having to be in the hospital again and missed a lot of work. So we put my surgery on hold for that. Then I didn't want to try and do it the last few weeks before school was over because I know that time is always insanely busy. Aussie doesn't really do much to help with the kids' stuff outside of the house. He only really ever helps much with Risi to be honest, and even then.. it's not all that much.
So, it really is me up against the needs of five. Which can be… absolutely exhausting.
I tried to schedule my surgery for the week after school is out, but the surgeon is on vacation for two weeks. So now my surgery date is June 27th. At this point I'm on the fence if I want to bother or just cancel and deal with it. I've gone through being okay, being nervous, being a little mad, because scared, and just not caring anymore. I'm all over the place on this thing. I really don't know what I want.
On top of the surgery stuff life has been busy.
---
Just this last week was busy as heck even, but man May is a busy month around here!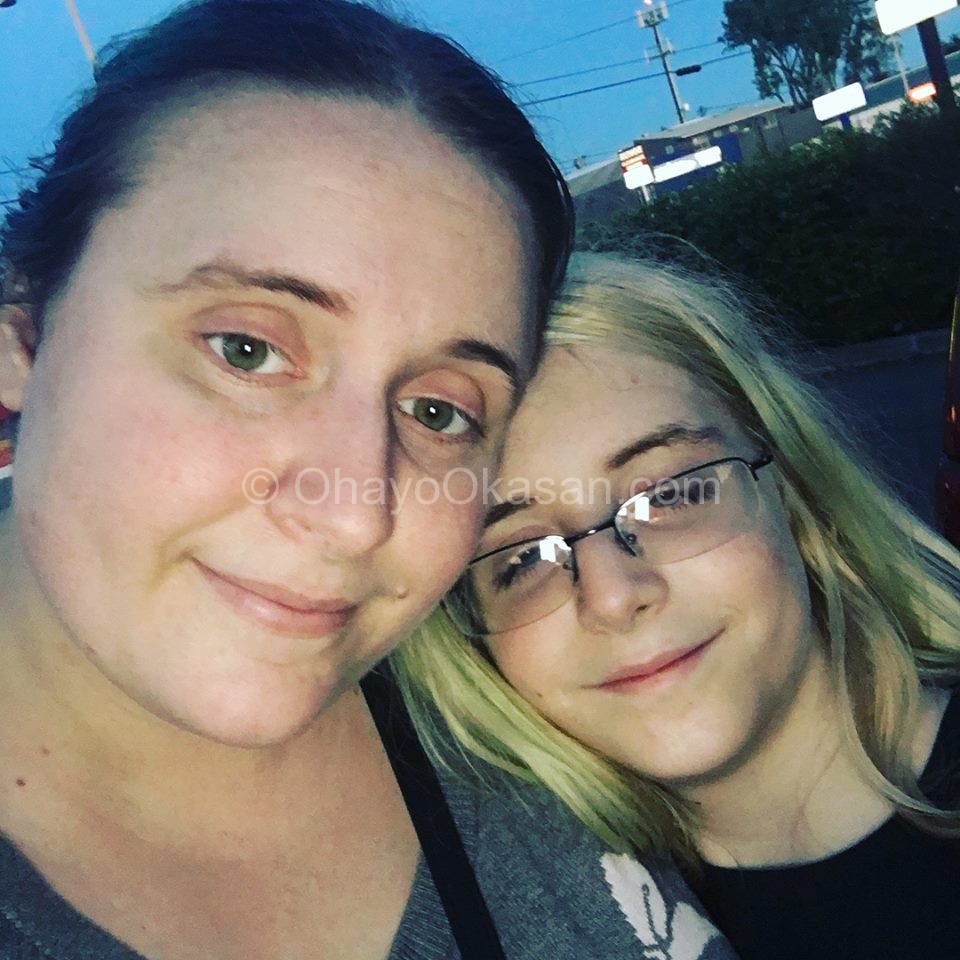 We have a local Nerf Gun battle place, called Strike Zone, that had a Mom and Son's event the Friday before Mother's Day. So, despite the fact that I was originally planning on having surgery relatively soon and can't have ibuprofen and turmeric that I use for my pain. I signed up Var and I and went anyway. We made it about 1 1/2 hours out of the 2 hours before we called it done. Afterwards we went and got slushies from a gas station near home that has them $1 (maybe $1 + some change I can't remember!) It went… really well actually! Aside from us being hot and tired from running around so much, but that wasn't bad, it was just sorta to be expected. I even paid to upgrade from the free for use guns, to some of the more awesome guns.
To be honest Var and I don't have a lot of common interests, so it's a bit hard to find things to do.. together. He's really big into a lot of video games, very loud and rambunctious and all that. However, I DO like Nerf gun fights and I DO like laser tag. So I really wanted to do this as a way to connect to my only son, though we do occasionally battle it out on Puyo Puyo Tetris (only on Tetris mode, I can't get the hang of Puyo!)
It was good to get time with just the two of us, I need to find things we can do like this much more often.
---
On Mother's Day I decided I was just going to take the kids for Brunch. The kids finally fulfilled my gift wish of 'someone clean up the house for me' which I've asked for countless birthdays, Christmases, Mother's days, ect. So that was really nice. Yeah, there was some drama over it, but I wasn't in the house during the drama. So.. I'm happy! They actually did a REALLY good job, and it was nice that they did it for me.  I even got to sleep in a bit on Mother's Day!
We ended up going to iHop, which turned out rather nice. iHop is good because it has food that all of the kids like, even picky butt Risiel likes a few things there.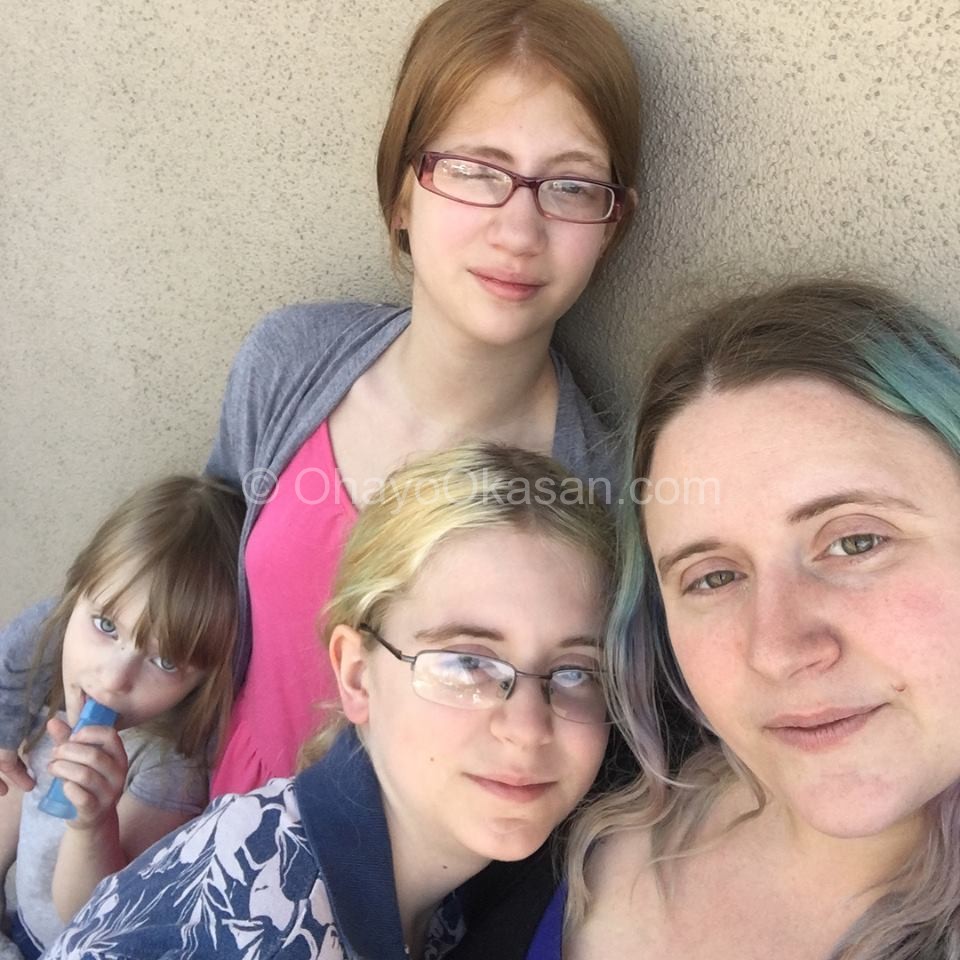 Of course on top of having them all take a picture together I wanted to get pictures with them in little groups! So, me and the youngest three are above!
Plus me and my giant.. err, my biggest girls! This was one of the best Mother's Days I've honestly ever had in my 17 years of being a mom you guys.
---
May is also the birth month of…
Lisi!! My 4th kiddo turned 12 years old this year you guys! From me she wanted some new drawing books, inking pens to line her drawings, and some Prismacolour colored pencils. Thankfully, now shhhh, my mom has bought me a fair few sets of Prismacolour pencils when they're on sale. Like, even when I don't need them for some reason she was like "Yes.. she needs these!" So I ended up having a set I just haven't opened yet.
I feel partially bad to regift something like this, but to be honest I already have so many of these colored pencils that it'd be years before I use them. Even Sisi uses one of my sets, I have a large 72 pc set, and some loose ones. So many pencils.  Anyway.. Lisi turned 12!! Happy Birthday Lisi!
We went to the local Chinese buffet for her birthday dinner. It's one of Lisi's favorite places to eat in town, and I don't blame her, it's one of the better Chinese Buffets in the area. At least, we think so!
---
We're trying to make it to a convention as a family in August, and as you saw in my previous post on making these prop guns, Risiel is going to be Tracer from Overwatch. 
I finally got her guns done! I'm actually pretty proud of myself for my first ever prop weapons. I don't think they look half bad for never having done a project like this before! What do you think? Risi is in love with them, and now that I've finally got some rest from my really exhausting week last week, I need to get her Tracer costume made!
---
This week was so busy! 3 therapy appointments, 2 physical therapy appointments, 1 band concert, 1 orchestra concert and…
Did you guys know that my oldest graduates high school this year?! No?
Well… KAT IS GRADUATING HIGH SCHOOL!! Class of 2018 baby YEA!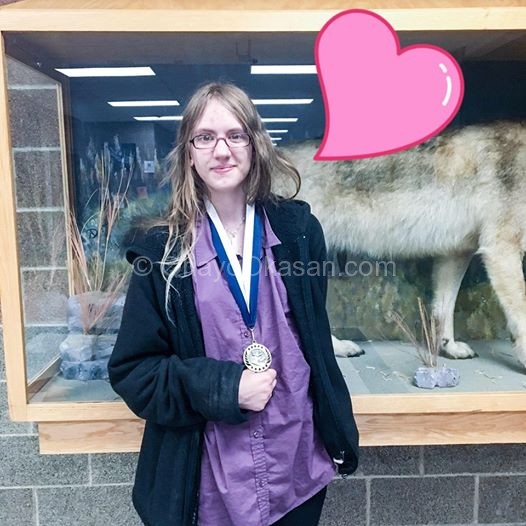 On top of everything else this last week of May there was a Senior Academics Award Celebration. We went because, well.. why not? Kat is graduating and it's one of the very last things for high school. We didn't expect she'd win an award but… as you can see in the picture above, she has a medal!!
Kat won the award from the Technology Department at her school. Her teacher, who teachers web design, talked about how she is a very bright young lady, who has been in his class for all 3 years she's been at the school. On top of being his Teacher Aide, and being so good at the work she could teach the class for him.
Kat is certified in HTML, Dreamweaver, Flash and is about to be certified in PHP as well. Looks like I know who to ask for help with behind the scenes blog work eh? 😉
I can't wait to see her walk across the stage June 9th in her cap and gown! She'll even have a gold rope for having a GPA of 3.30+
---
One thing that made the end of May especially hard, busy and stressful was…
It's no real secret I drive.. err.. drove, a red van. It's been in pictures and some Facebook live videos even! She died in the middle of a turn lane on Friday May 25th right as I was trying to get Var to an appointment. Oi..
I had a feeling she'd met her end, but had kept at least some hope over the looooong holiday weekend. The kids actually had a 4 day weekend, Friday was the first day of it!
The death of the van actually halted a lot of my plans, and rather destroyed my drive for the weekend. Still, planning for the worse I started looking for her replacement. Come Tuesday morning I got the news, yep, total engine replacement. Which would cost way more than the van was even worth. The engine alone was $1800-2000 and the van isn't even worth that Kelly Blue Book. So.. naw, not after what the labor would be.
So… introducing my new (used, but new to me) van! A gold 2006 Kia Sedona, with a built in DVD player that works! Woah.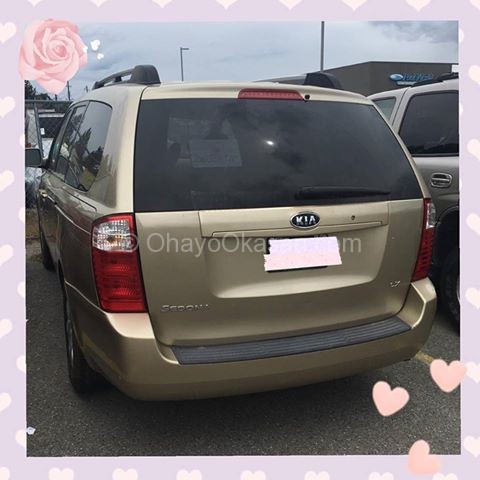 The pictures of the vans were actually taken right after I'd gotten all our personal items out of Dragon (the red van, so named because of the dragon sticker in the back window that was there when I bought her a little over 5 years ago.)
I'm still a little sad about the death of Dragon. We no longer have a "magical" automatic sliding door, I have to try and remember that I don't have a red car, and.. well.. there are a lot of memories in her. She made two trips to/from and around Seattle and that whole area. Made many trips to/from Spokane and back, and… I've been teaching Kat how to drive in her. So many memories.
Granted, there are many bad ones in her to. So.. at least those are going too. Though it's strange, the good ones stick out more than the bad in this case. Which, in a way, is good, well of course it's good! Anyway. It's good, it's good and it's bad. It's bad because of the money, it's good because… it's a fresh start.
There will be no memories of "that guy" in this van.
Goodbyes are hard for me.
Even if they're for the better.
---
Man, it's been a busy school year! I'm glad it's almost over to be honest!
How was your May? I'd love to hear any highlights (or low lights if you want to share) below in the comments.
♥ ~Kisa