This is a sponsored post written by me on behalf of 
Review Wire Media
 for BlindSpotz.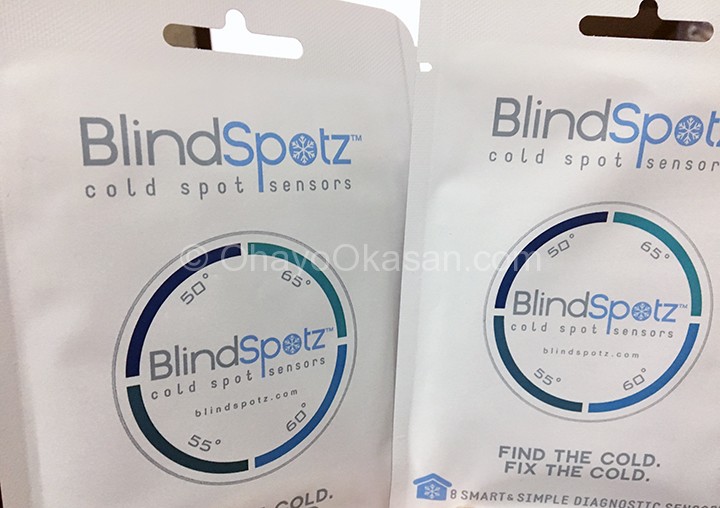 As you all know, I don't really like the cold and snow. So imagine just how much I don't like how cold this old house we rent tends to get when it's cold outside. I'm not fully sure what all makes the house as bad as it is at keeping in heat and keeping out the cold, but I've tried various things with a little success.
BlindSpotz senors make it easier to detect areas that are too cold and, if you email the company pictures of where the sensor is placed they'll even respond with suggestions on what to do to help those cold spots in your house. Later in this post you'll have the chance to win your own package!
As you know energy efficiency testing can be expensive and time consuming. BlindSpotz makes it easy to do it yourself without someone else coming in and you spending $300+ to get it done. No waiting around either, just put them in the areas you want to test, and wait 48 hours.
This video will help you learn a little more about what BlindSpotz are

The two spots I first tried out the BlindSpotz sensors were in my bedroom, granted they were in places that could be easily touched and Risi thinks they're super cool. Do you see how the color is all around aside from where you can tell they were touched? That's how you know the area is too cold and needs some help!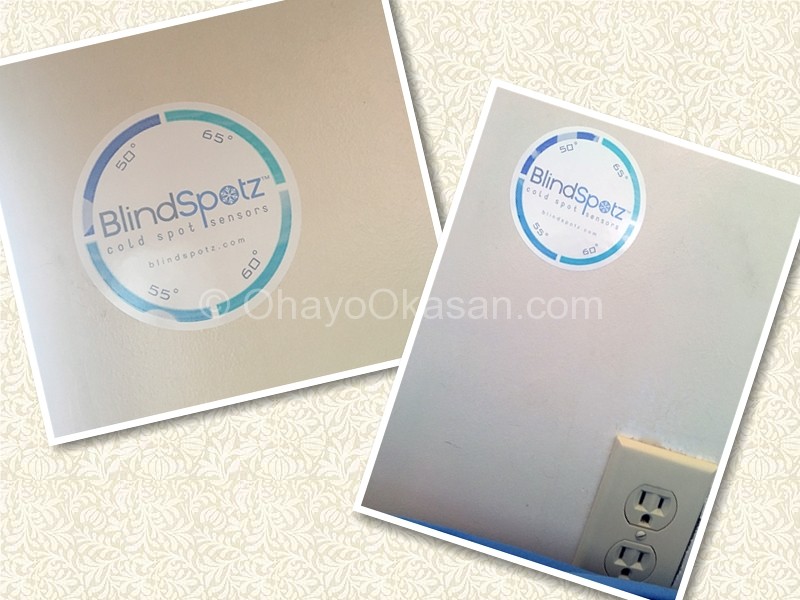 In the pictures here in my bedroom the picture to the top is by a window and the second picture is near an outlet. It's maybe not close enough to the outlet? Still it shows that this area in general is just too cold. My bedroom is actually the coldest bedroom in the house, though our pantry and laundry room are both freezing as well. I was mostly concerned in areas that people were in often. I block off the pantry and laundry room enough that their being cold isn't too much of an issue.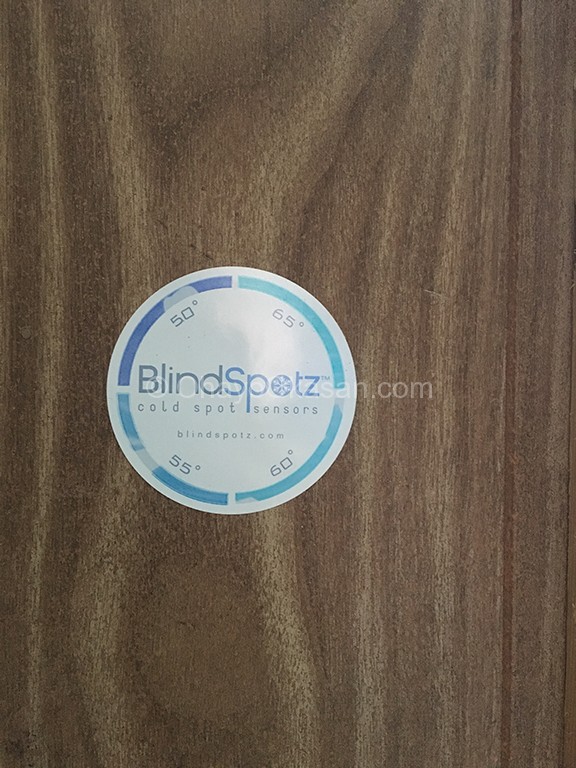 This next area is over by a door we can't use anymore in the area that is now a computer room. For at least three people anyway. I thought I had this area taken care of enough that it wouldn't be as cold as it was. Sadly.. it turned out I was wrong.
The BlindSpotz sensors all start out with the colors pretty pale, you can tell in the spots that got touched what color it was originally. This door is near the stairs and I think someone might have touched the wall and accidentally the actual sensor. Making it change color because of how warm hands are.
When you first place the BlindSpotz sensors, remember that you need to wait 48 hours before reading them. Mine showed pretty good results after a couple of hours, especially in the bedroom, though I waited despite this. It only takes a little touch to change the color back, which means none of my pictures look super perfect. Sorry about that!
For the giveaway, three people can win their own package of BlindSpotz!
Each pack has 8 sensors, which is enough to probably do most of the places you'd want to check out. If you've won these on any other blog, unfortunately you cannot win again. Each pack has a retail value of $9.99, prize is provided by BlindSpotz and shipped from them. Shipment may take 4-6 weeks. Giveaway is open to those 18+ in the US