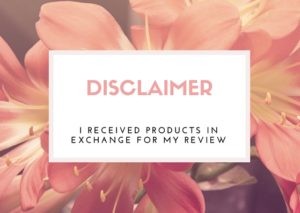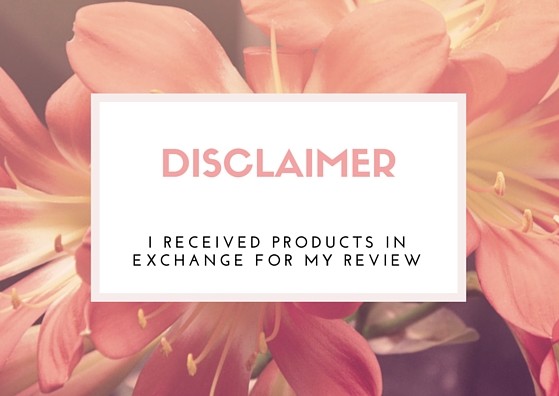 InstaCandy is a subscription box that offers 8+ full sized candies starting at $24.99 (it gets cheaper with multi-month plans.)
Here's the run down for the prices:
3 month plan = $62.97 which comes to $20.99 a month.
6 month plan = $107.94 which comes to $17.99 a month.
Shipping is free in the US.
I received a box to try out, and had somewhat mixed feelings.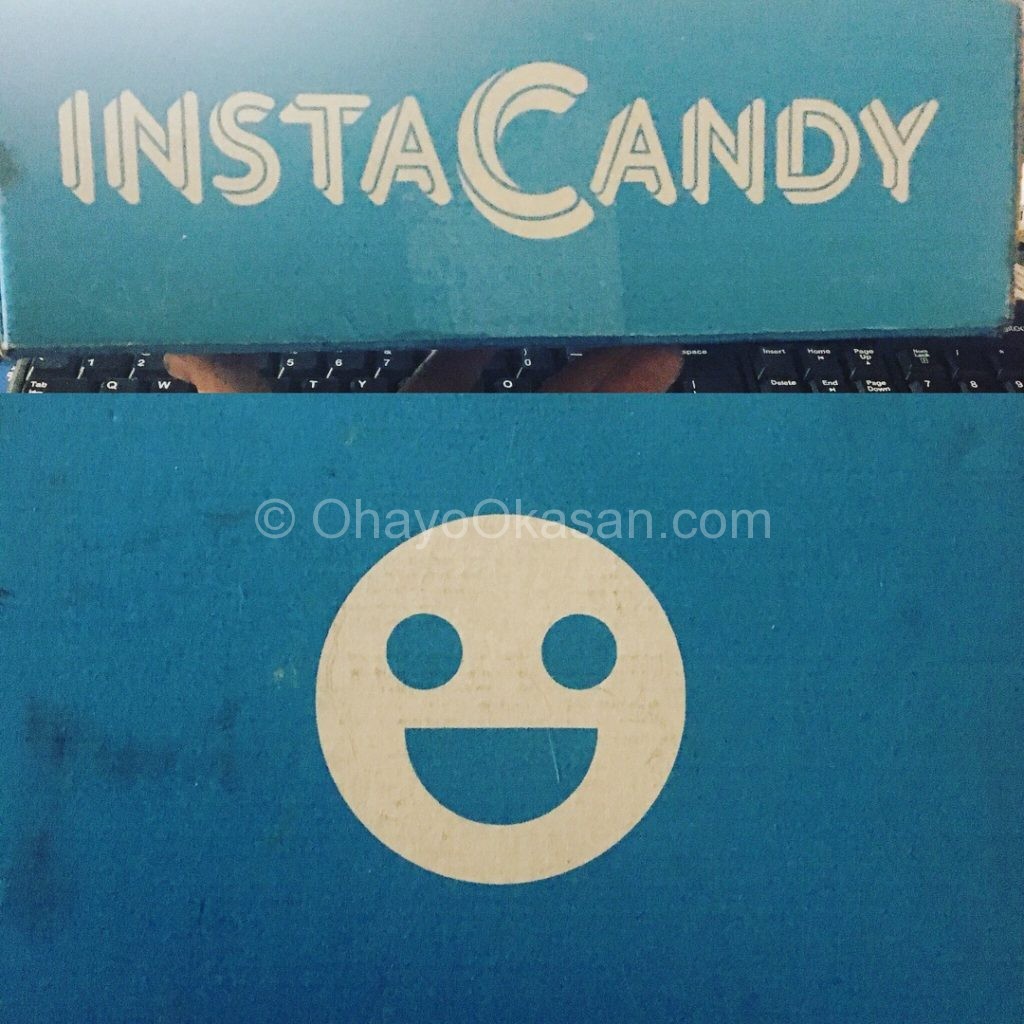 My box was cute, simple with the name/logo and a smiley face.  Let's check out what's inside.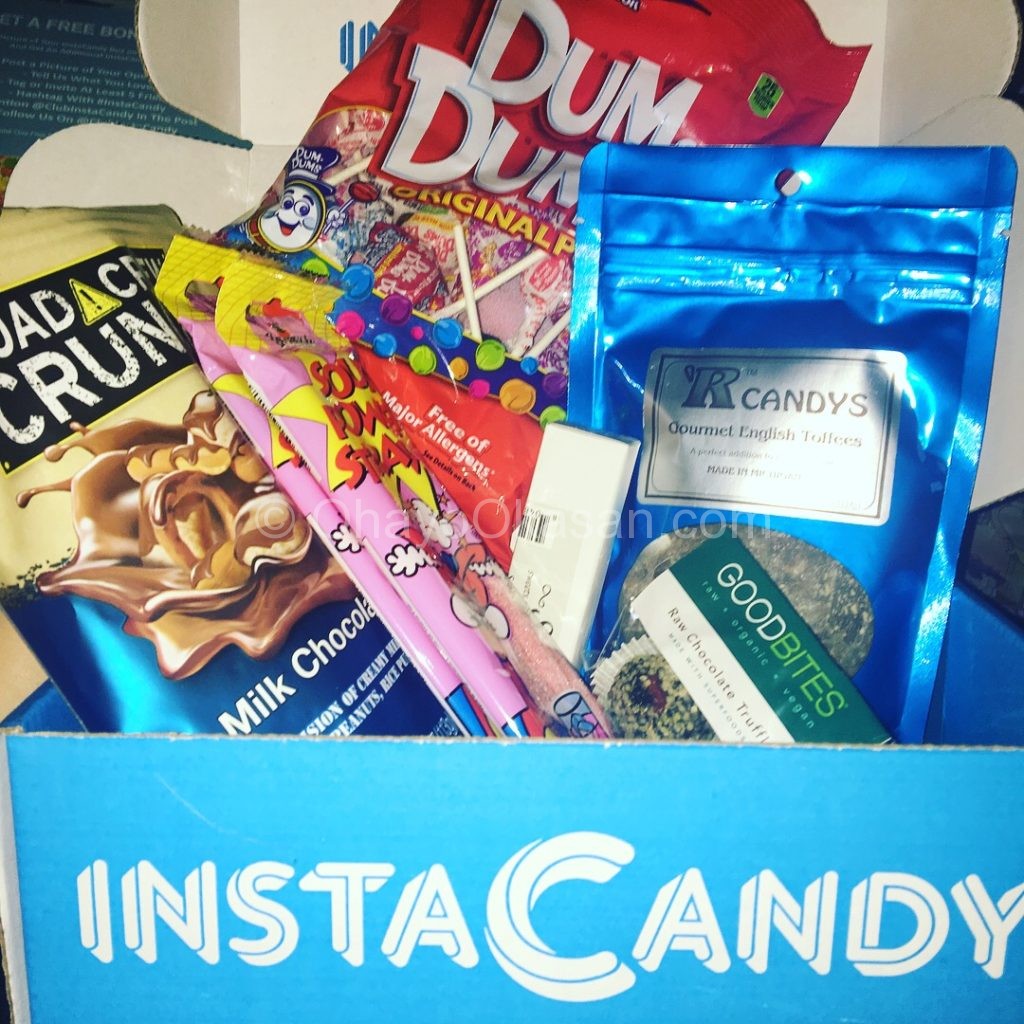 1.) A bag of Dum Dums – I think I can get a similar thing at the Dollar Tree here in town. The kids were happy, because they love Dum Dums, but I was a little meh overs something so standard. Also, and I know this isn't InstaCandy's fault, one of the Dum Dums was unwrapped/never wrapped. Weird…
2.) 'R Candy's Gourmet English Toffee – Try as I might I can't manage to succesfully pull off a toffee that isn't "Christmas Crack" though I can make Peanut Brittle just fine. I don't even know…
So I was very happy to get this toffee. It was good, but not the best English Toffee I've had.
3.) Road Crew Crunch – Milk Chocolate – While this wasn't awful, the chocolate was good and all that, whatever the cereal was felt a little strange texture wise. It wasn't bad, clearly, since I ate it all gone. There are just other treats I'd eat/could make that would be more pleasing.
4.) (and 5…?) Sour Pink Lemonade Straws -2x – I got two of these, so I think it counts as two different items? Either way, Var and Sisi liked them. They weren't anything too out of the ordinary, both Var and Sis like pink lemonade and sour straws. So this hit the mark for them pretty well.
6.) Suss Sea Salt Caramel – Originally I thought this was going to be multiple little pieces of sea salt caramel, which I love, and Kat loves. Instead of it was a 4ish inch piece of sea salt caramel. Not a complaint though, I took a small piece to try and gave the rest to Kat. It was hands down the best thing out of the InstaCandy box.
7.) Good Bites – Raw Chocolate Truffle  – This thing was, without a doubt, awful. I'd rather eat an entire little pack of Umeboshi pop rocks than even the smallest nibble of this truffle. It tasted like dirt, though the texture and crunch were nice. I couldn't get over the "mouthful of dirt" flavor.
and… actually that was it. I didn't get 8 items, and I wouldn't really consider a single raw chocolate truffle to count as a "full sized" candy. That's more a sample to me, plus it tasted awful. Now, I got a box for free, but I do always hope I'll get the same kinds of boxes that customers will get.
Considering the prices of shipping, boxes and all that… I'm still not sure in the end if InstaCandy ends up being something worth it or not. However, if you're interested in trying them anyway you can use code 10BUCKSOFF to save $10. You'll get a box for $14.99 this way, which means if you want to see what they offer it's worth it.
What do you think about this box? What is your favorite candy/nommy stuff subscription box?