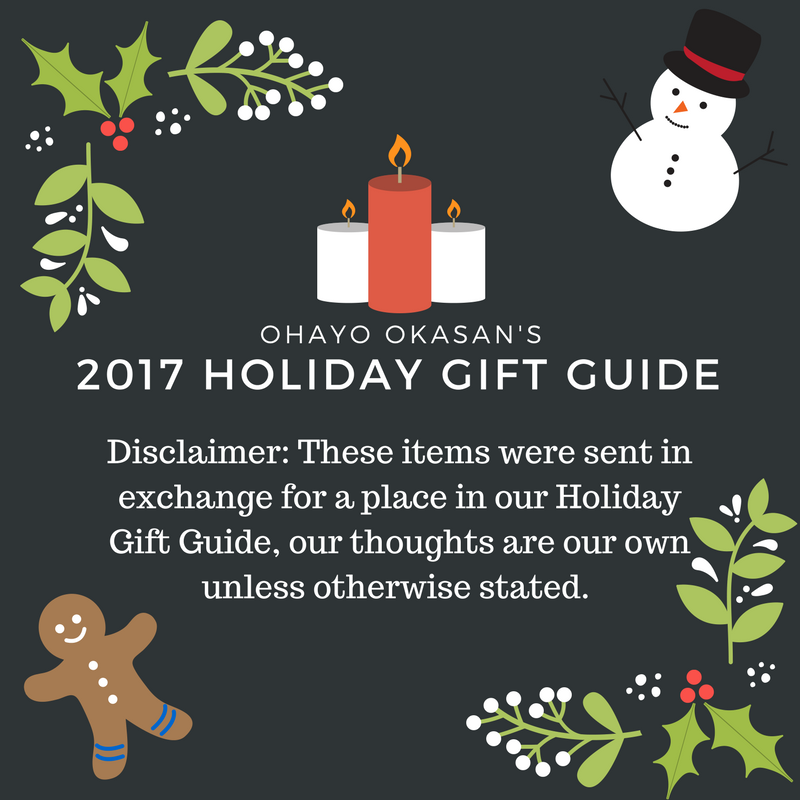 Toys to craft, imagine or create are some of my favorite toys to give as gifts. The Cool Maker line of toys from Spin Master offers this type of fun in their toys.
They're great for all kinds of occasions, just not the holidays. Creative gifts seem to be the go to type toy asked for when Lisi has a friend's birthday party to attend, so you know they're a hit with the 10-11 year old age group at the very least. I've even loved these types since I was little myself.
We were sent two items from the Spin Master from this line of toys.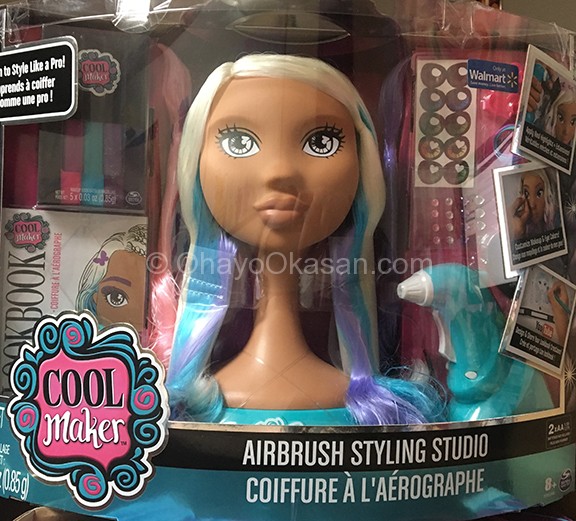 Cool Maker – Airbrush Hair and Makeup Styling Studio: 
As a mom of girls I am… horrible at hair and makeup. I can do some basic things with their hair, but since I never really learned how to do things on myself… I don't really have skills to pass down. I did enjoy these types of toys as a kid though, but it wasn't like we had access to an airbrush style toy. This toy can help Lisi learn some awesome hair styles and even makeup tricks.
It includes a Cordless Airbrush, 5 Makeup sticks, 2 clip-in extensions, eye stickers, hair stencils, makeup stencils and more.
Lisi got this for Christmas and has enjoyed using it, though we had some trouble getting the air brush to work, and it doesn't like the brown marker that came with it. The other colors work fine and we've had fun playing with it together.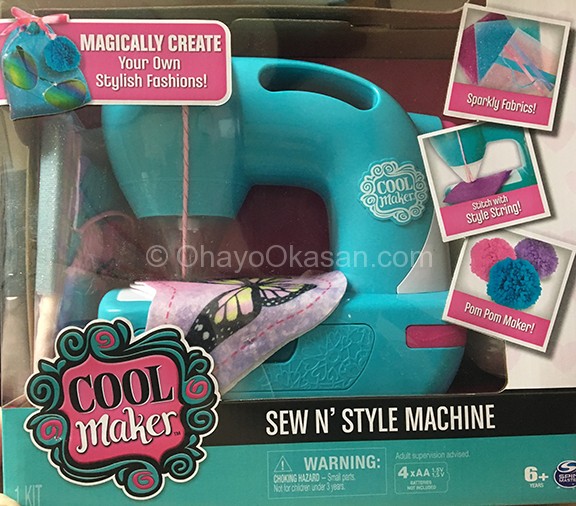 Cool Maker – Sewn N' Style Machine:
Although this says 6+ I am considering letting Risi try this one out. I have two full sized sewing machines, and Lisi already knows how to use it a little bit already. Still, I know some don't let their younger children learn how to use a sewing machine. I learned at 9, and.. Lisi is 11 and could use a little more practice. Sis is 14 and I don't think has used either sewing machine yet. Yikes
This is a safe and easy to use sewing machine, and since Risi has shown interest in my machines I think it's a great start for her.
This features the Cool Maker Sew N' Style Machine, glitter gabric, pre-cut projects, pop-out patterns, pom pom maker attachment, and so much more!
I did end up letting Risi use this one, and she has enjoyed it a fair bit. Though we go slowly on the projects and she was a little scared of the idea at first, she enjoys getting to use a sewing machine.
Do your kids like craft centered/creative centered toy kits?