The reviewer has been compensated in the form of a Best Buy Gift Card and/or received the product/service at a reduced price or for free.
Hey guys, have you heard about CUJO?
It's a smart firewall for today's connected homes! You know, more than just your computers are connected wirelessly now, and they need protection too. What CUJO does is bring business-level security to your house, securing all devices connected to your WiFi router.
You'll be protected as CUJO detects and blocks malicious sites, viruses and hacks. It's like.. basically antivirus for your entire network. There's even parental controls, meaning you can block those "innocent" sounding YouTube videos that play things like nursery rhymes over some awful video content. Yikes, I swear the dark part of the internet gets worse all the time. It becomes harder and harder to keep kids safe online it feels like. 🙁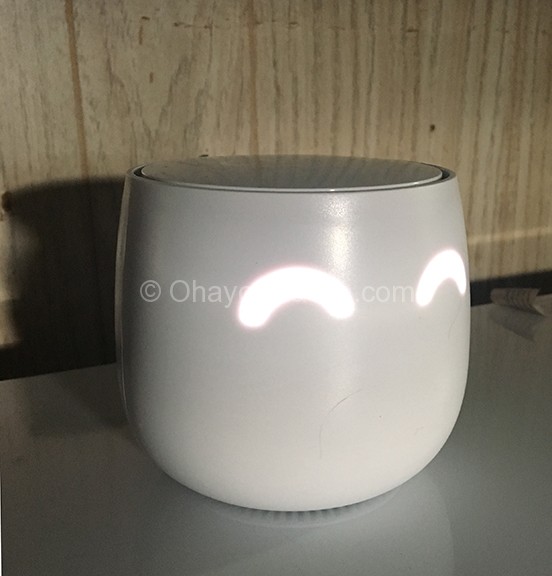 CUJO is super easy to get up and running, and controllable through an app in your iPhone or Android devices. I was surprised that the "hardest" part was getting all the stuff out of the box to set him (it? her?) up! Really, it was that easy to install!
Let's talk a little more about the
Parental controls features:
                  – parental controls for all devices
                  – internet filter
                  – time limits
                  – social media monitoring
                  – pause internet
                  – alerts and reporting
                  – remote administration
                  – user profiles and settings
I love the social media monitoring part of the parenting controls, plus the internet filters. With two teens, and two tweens social media can be a blessing and also a curse. Internet filter and time limits mean that Risi wont be subjected to anything too weird on the internet, and when I say it's time to be off devices to get ready for sleep for the evening then I will be taken a bit more seriously as the internet gets restricted. No more fights about "but my video only has 20 more minutes!" Nope, off devices time is 30 minutes before bed and that's that.
The alerts and reporting is great too, it allows me to know more of what is going on with all the kids at all times. Plus if anyone is trying any funny business and trying to get at any of our information via any of your devices, I know we're safe thanks to CUJO's business-level internet security measures.
Have a techy mom/dad/friend in your life? I highly recommend CUJO for all households that have devices and want the peace of mind behind the added security.