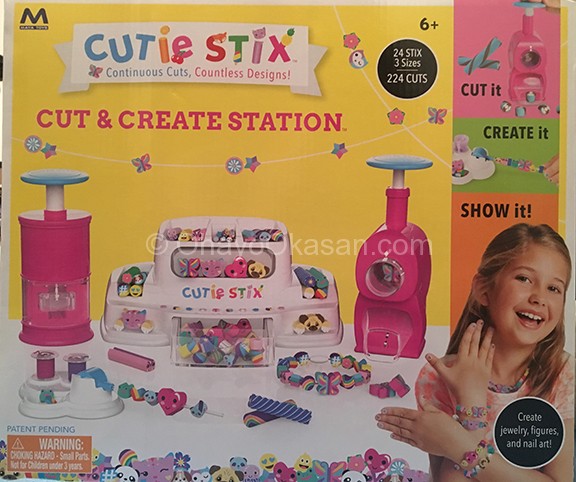 Hi guys! Like usual I would like to disclaim that we were sent these Cutie Stix products for review. This post may also include affiliate links.
Now mind you, I reached out to review this product since Lisi's birthday was happening and she loves crafty type kits. At 11 these kinds of things are perfect for her.
She got to enjoy unwrapping them and then did her own unboxing videos. I got one edited and posted at the end of June, and then.. got so busy and really thrown down with my depression that I've been really behind on blogging. I'm starting to even out and finally getting back into the swing of things again. I really need to make myself a calendar or something. Some sort of schedule. I'm so sorry I'm bad at this!
Anyway, Cutie Stix is a fun DIY kit that lets your kids (or a friends kids, or heck even yourself because let's be totally honest I've played with it to!) cut little shaped canes of.. I believe clay pieces, rubbery, something. Then make a core in them and make jewelry. There are three different sizes of replacement sticks, and the original back is full fun. You can also make them really thin cut for nail art, which is fun too of course! There's a little bit of a learning curve for getting stuff to work.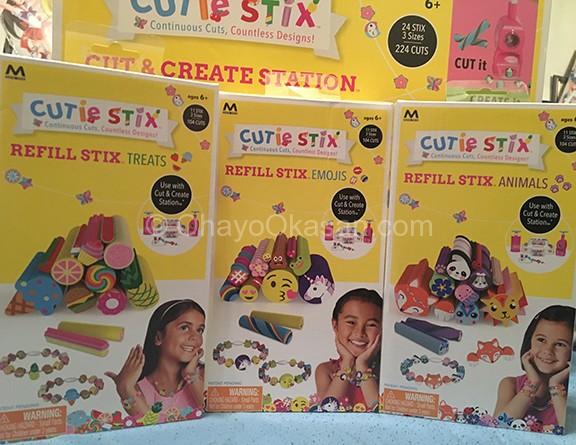 Lisi and I had some trouble with learning how to core Cutie Stix pieces we made. However, we're also maybe a little too impatient at times so that didn't help. Still, we had a lot of fun learning and getting to play with the toy.
Lisi even used her sets to make her dad a bracelet for father's day that was really very sweet. She's been sweet enough to make lots of little presents with her DIY kits from her birthday.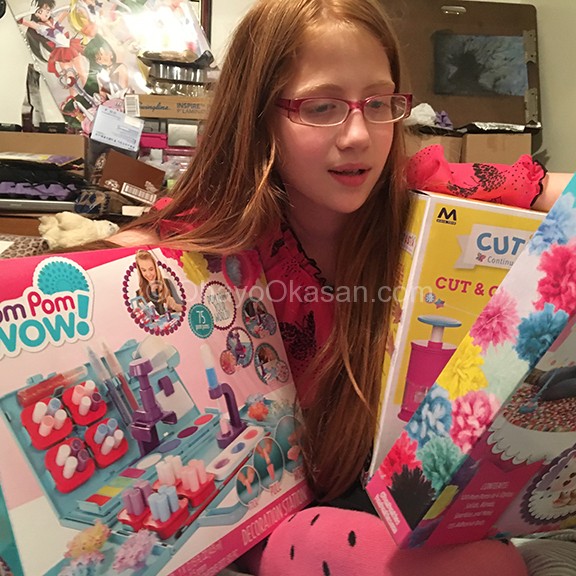 Cutie Stix are from Maya Toys, and are available at lots of places like Target, Walmart, Toys R Us and Amazon. They also make PomPom Wow! Which is something I need to write the post about too. I am way behind on editing that video, though I hope I still have it. I thought I'd written these posts and then forgot. This summer has been busy and involved a lot more driving and out of the house stuff than I had expected.
Without further delay, here is Lisi's solo unboxing of Cutie Stix! It was 90 minutes long before I cut it down and edited it a fair bit. Still, I hope you enjoy watching it for her. ♥
What do you think about Cutie Stix? Do you know someone who would like it? Did you like fun DIY craft kits when you were younger? We'd love your comments! ♥