As a large family it's no surprise to hear that we go through a lot of certain things. Still, even in smaller families there are essentials for every bathroom. What's one essential for the bathroom that I'm not too shy to talk about? Toilet paper. I love Cottonelle toilet paper in specific!
Though let's be honest I can be a chatty gal and there's little I'm probably too shy to talk about. Shhh…
There's 7 of us here, 7 potty trained people to boot. Life is just too darn short to be running out of toilet paper all the time or to have crummy toilet paper. That's why I use Cottonelle CleanCare in the Mega Roll size. The mega rolls are the size of 4 regular rolls. It means less "why didn't anyone change this" happening around here, you know the situation, sitting there wondering why someone left 1/4 of a square of toilet paper on the roll when they were in the bathroom last?
Thank goodness the bigger rolls mean I'm usually in the bathroom near enough to the end of the roll to change it. It's annoying to be half way through going bathroom just to realize you don't have anything to wipe with! It's a worse problem here in the summer months when the kids are home most of the time instead of gone a good portion of the day at school.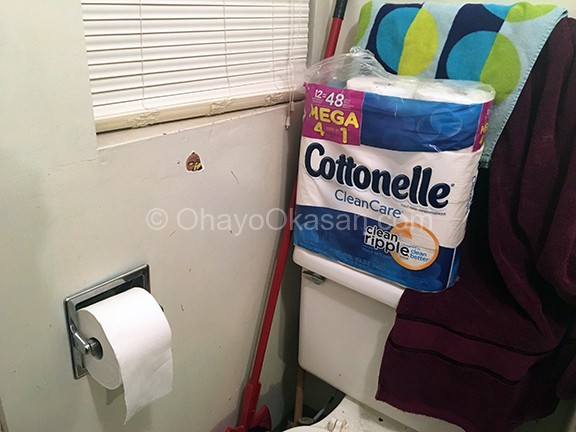 Right now because of water issues we're stuck with only one bathroom. We've gotten very used to having two toilets to use. Even if we didn't use the upstairs shower stall before this.. we miss having two toilets! It's just means… more "why is there no TP?!" situations if it wasn't for these Mega Rolls. Bless you Cottonelle, for making one aspect of my day a little brighter! This toilet paper is easily found at Walmart with a great price!
You might even be one of the lucky ones who has Walmart Grocery Pickup, if you are I'm completely jealous. I'd have to drive out of state (granted that's like 30 minutes) just to get to the nearest Walmart that offers it! Ah well.
Not only does Walmart offer them at a great price, you can save money on it too with this offer from Ibotta!
I hope you have a great summer, and a happy 4th of July! Make life a little easier and #NeverRunOut with Cottonelle Mega Rolls! ♥