This review was made possible by iConnect and

Luvs

.  I was provided compensation to facilitate this
post

, but all opinions stated are 100% mine.

Hey fellow parents! 😉 You and I both know that raising kids is so dang expensive! That's why I'm happy to share another Luvs coupon alert with you all! I've shared some in the past as you know, and while I'm not an extreme couponer (I've tried, but I can't seem to get it right/forget my coupons/my anxiety destroys me) I do like to save money. I'm sure you do too!
Luvs, which is the official diaper of experienced parents, is offering up some savings this month. In this Sunday's paper- May 28, 2017- there will be a high-value coupon offering for $2 off any one pack or box of Luvs diapers. (Excludes travel/trial sized packs.)
Also! For even more savings, you can find a $2 print-at-home coupon on coupons.com today until the end of day Saturday, May 27th! After that, the coupon will change to a $1 off savings from May 28th – June 10th!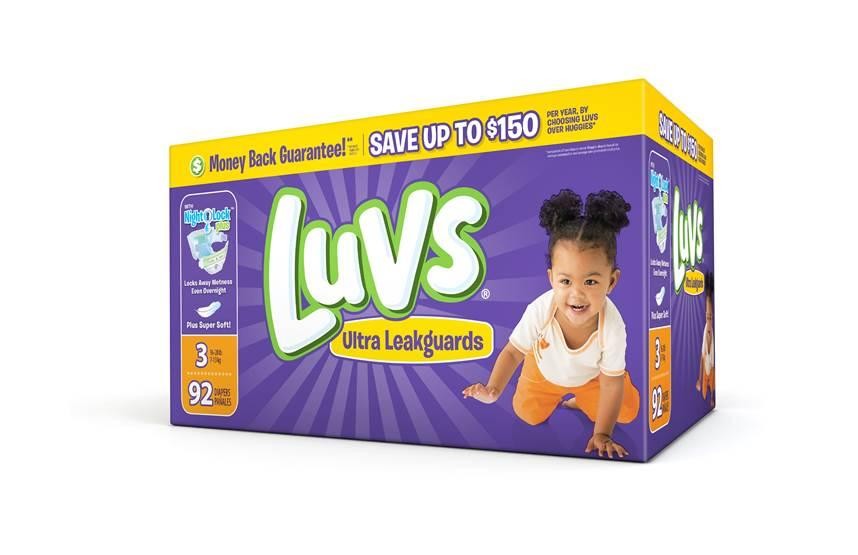 The folks at Luvs know that between all the laundry, play dates, snack times, meals, and naps, you just don't have time for extra messes caused by leaky diapers. Luvs works hard to make your life easier by keeping messes in diapers where they belong, keeping your baby dry and comfortable even while at night. Even.. if they don't sleep through the night yet. 😉
Luvs diapers feature Super Absorbent Leakguards and NightLock Plus™, which is their largest absorbency area ever. Luvs with NightLock Plus lock away wetness and absorb more than regular Luvs already do! The contoured shape hugs your baby for a great fit, the super soft cottony material is softer than ever before and the large tabs are refastanable, so you can get the perfect fit every time.
Luvs also has a Money Back Gaurantee! They feel so strongly about their diapers that they're sure you'll be happy. If you're not happy with the leakage protection of Luvs, don't worry, they'll refund your money! Check out their website www.luvsdiapers.com, for details!
You can get the features you love and need in a diaper, without the same hefty price tag of premium diapers. Plus, with savings coupons happening pretty regularly, what's not to luv? 😉