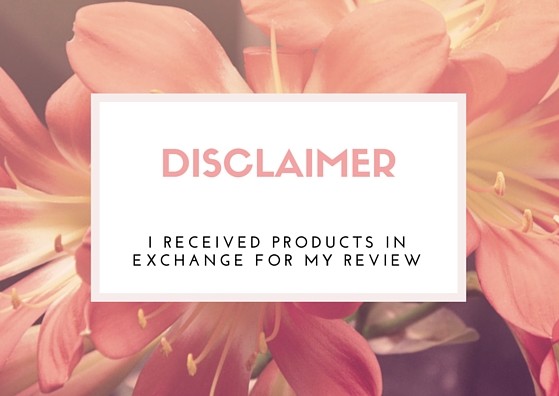 I try not to do just candy for the Kids' Easter baskets. Little treats and toys that aren't candy are always nice too. So when I heard about The Little Kernel popcorn I thought it'd be perfect. The kids all LOVE popcorn!
This popcorn is made with no artificial ingredients, popped in olive oil and is actually hull-less! It's pretty neat. Plus as the name implies the actual pieces of popcorn are little!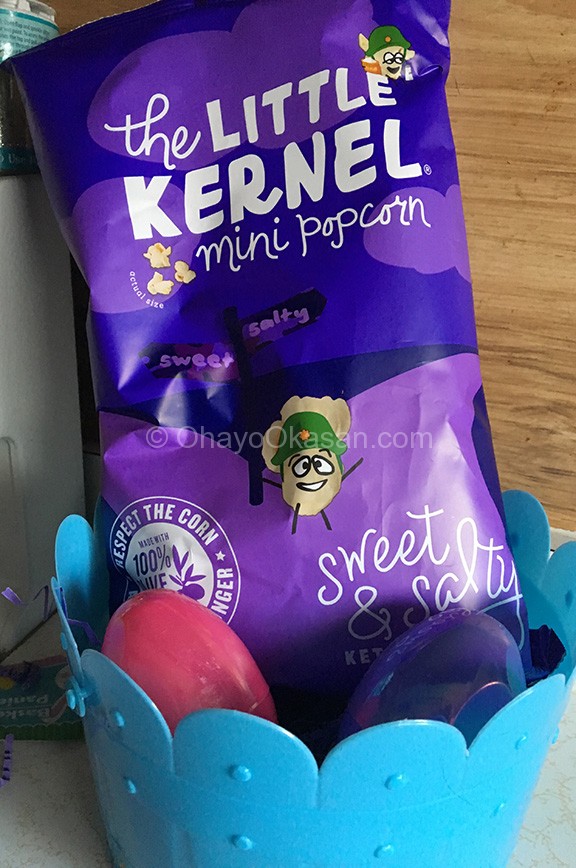 For Var, Lisi and Risiel I asked for Sweet & Salty, since it's a Kettle Corn version of The Little Kernel and these three in particular like Kettle Corn.
This is the best flavor of the ones we tried.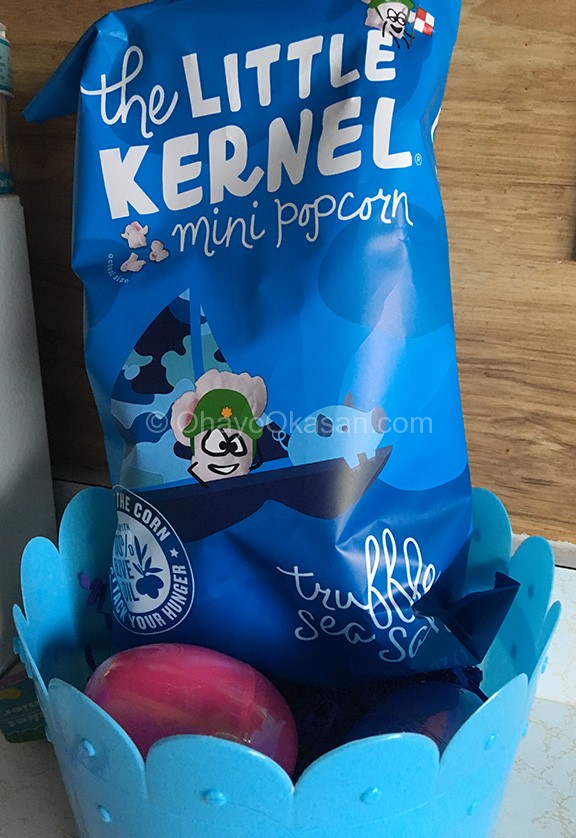 For the oldest two I picked Truffle Sea Salt, they both sent to like salty popcorn (Kat sometimes a fair bit saltier than I can understand!) I've got to say this bag is my favorite since blue is my favorite color. Plus, I just love the little mascot. He's too cute!
Sadly, Kat was not a fan of this flavor. She said it didn't taste like much of anything. 🙁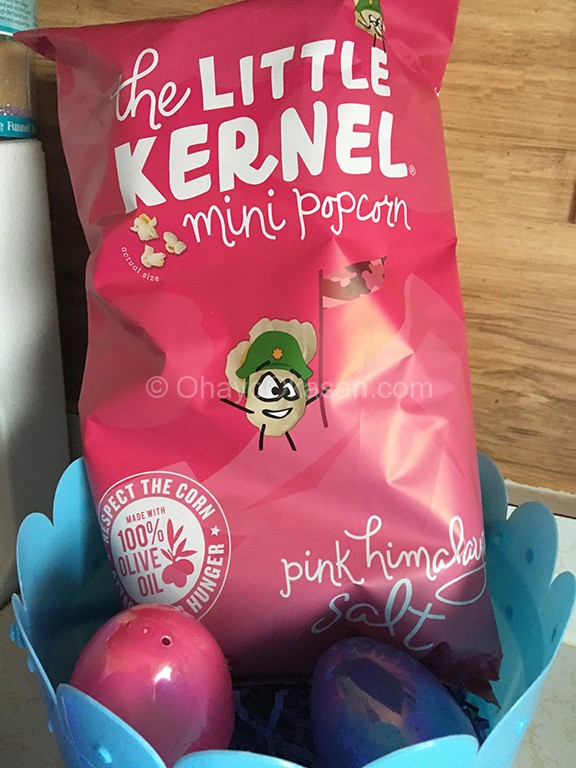 We also got sent Pink Himalayan Salt flavor, which I didn't ask for so that's cool. We can try that one before the kids get their Easter Baskets.
In the end I think the kettle corn ended up being the best flavor. The salted ones didn't taste like a lot, and Kat was pretty bummed. Risiel LOVED the Sweet & Salty though, and I got a few handfuls of it for myself.
Have you ever tried any Little Kernel brand popcorn? If so, did you have a favorite? My kids are all pretty picky when it comes to popcorn, though I finally got them to move away from microwaved stuff and on to air popped stuff. They tend to prefer pretty strong flavors when they eat it.