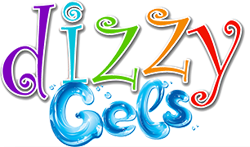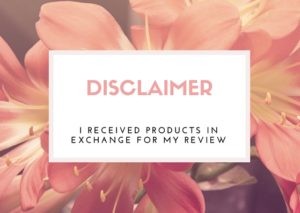 Dizzy Gels are an erasable gel ink pen that wiggles all crazy as you use it!
Not only can you use the included gel pin inserts, you can use regular pencils, colored pencils or crayons in the special wiggling unit.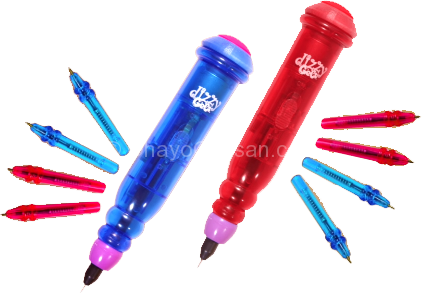 Right now if you buy Dizzy Gels from their website, you can get TWO sets! Each comes with 2 red and 2 blue gel pens included. You don't even have to pay extra postage and handling on the second set. So that's really cool. You get everything in the picture above for $14.99 plus $4.99 postage and handling. I'm not sure if these are available in stores just yet, I haven't really seen any around here.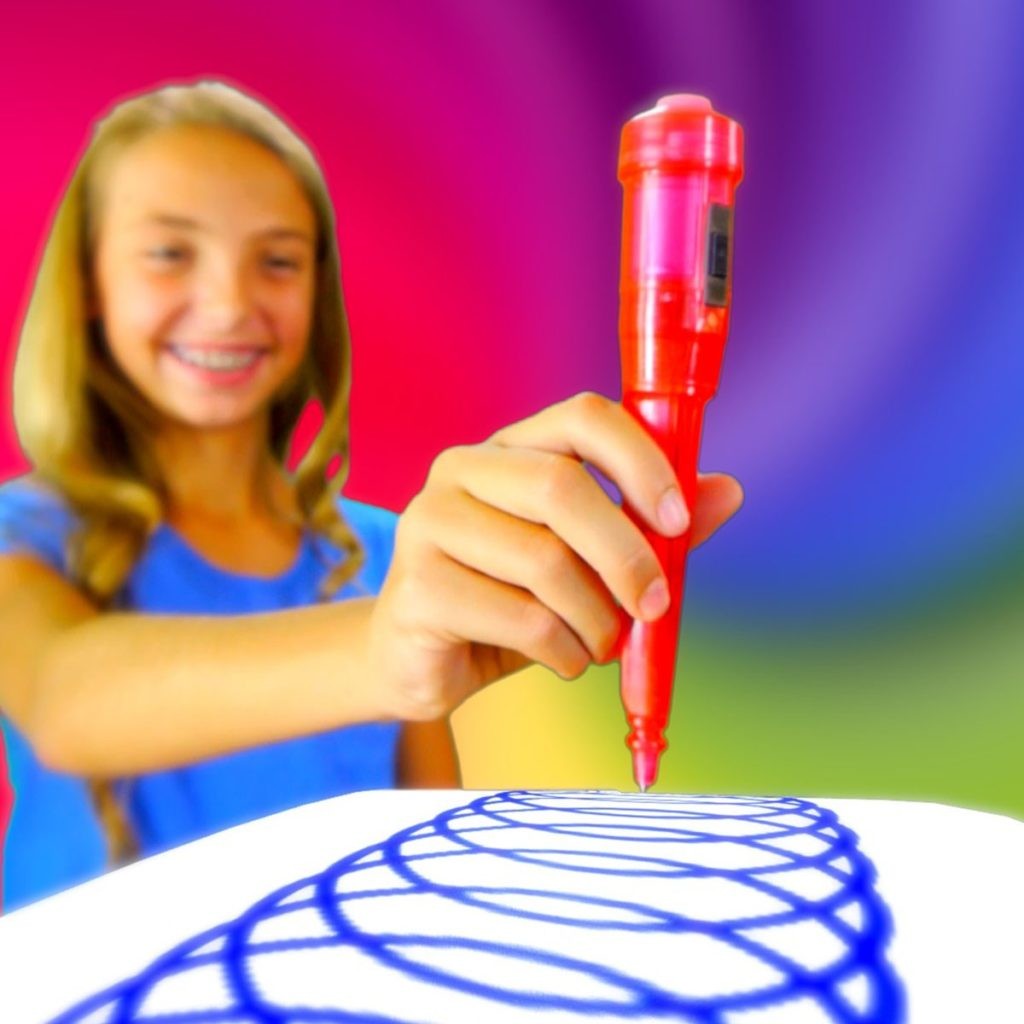 One thing they do say is that the red looking pen is supposed to be pink. The one we have is the pink version and it looks more pink in person than it does in these pictures. I am not sure if I'll give this to Lisi or Var though, as I think both of them would like it. Maybe I'll have to give it to one of the other kids to avoid some potential conflict.
I remember something very similar to this when I was a kid, but I can't remember being able to easily replace the ink like you can in the Dizzy Gels! Plus the added bonus of the gel ink being erasable and the top of the motorized part being an eraser!
This is such a fun little product that makes a perfect little stocking gift, or a gift for a kiddo who you aren't maybe 100% sure what to get. Shh, I know I know.
What do you think about Dizzy Gels? Do you remember anything like it from your childhood?