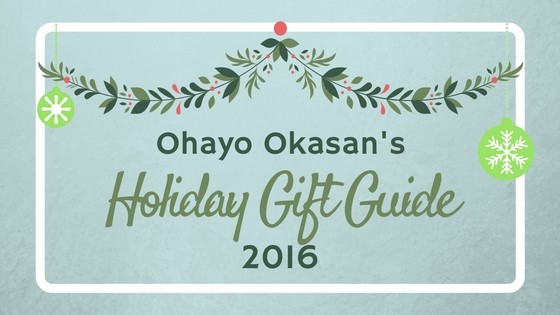 Stocking Stuffers are one of those things I often forget around the Holidays. I tend to feel bad about it too and have to scramble! Thankfully, with four daughters, it's not too hard to find good stocking stuffers. Nail polish, is one of those perfect little things to toss in a stocking!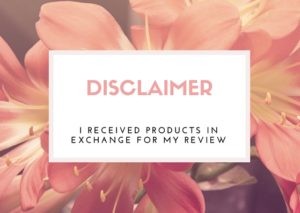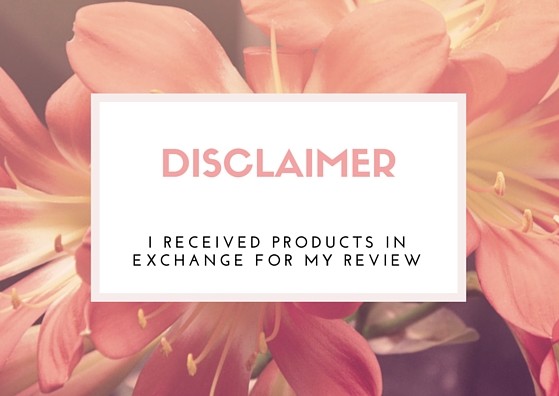 I was sent some Sally Hansen nail polishes to try out and share for my gift guide!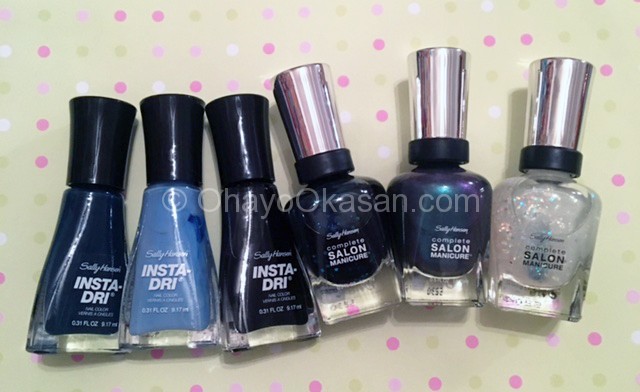 I received a total of six different colors. Well five and the glitter "Snow Globe" that makes a wonderful top to certain colors, but also looks good on it's own if you ask me.
Risi was instantly interested in this glitter polish! This is from the Sally Hansen Complete Salon Manicure line and is called "Mermaid's Tale" which is perfect for the large glitter that reminds me of the scales on a mermaids tail. 😛 So, instead of trying this one out on myself, I went ahead and put it on Risi instead.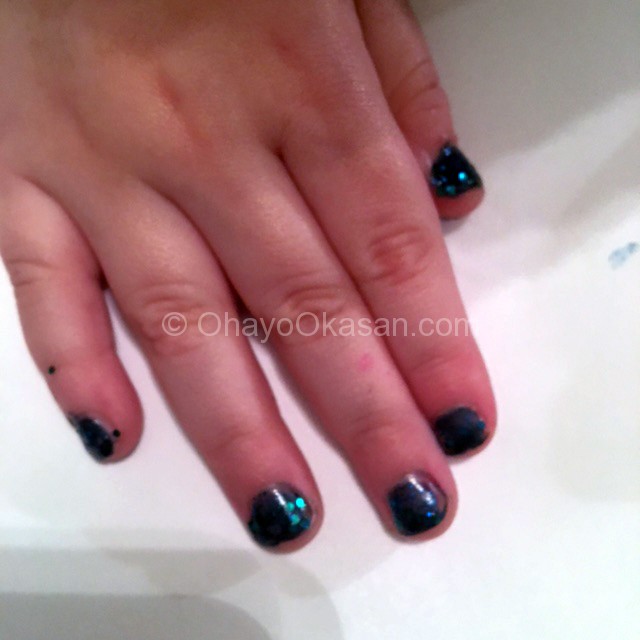 Which of course she moved and I couldn't get much of a decent picture. She left it on for about 45 minutes before peeling it all off and wanting to peel off my polish too. Noooo. Not happening. I did like the giant flakes. I also had another coat on her nails after this picture. But none of those pictures came out right. -_- Sorry about that. This is perfect for those who love a pretty glitter or love green, or both. I love glitter, I don't always love green. But I do like this one!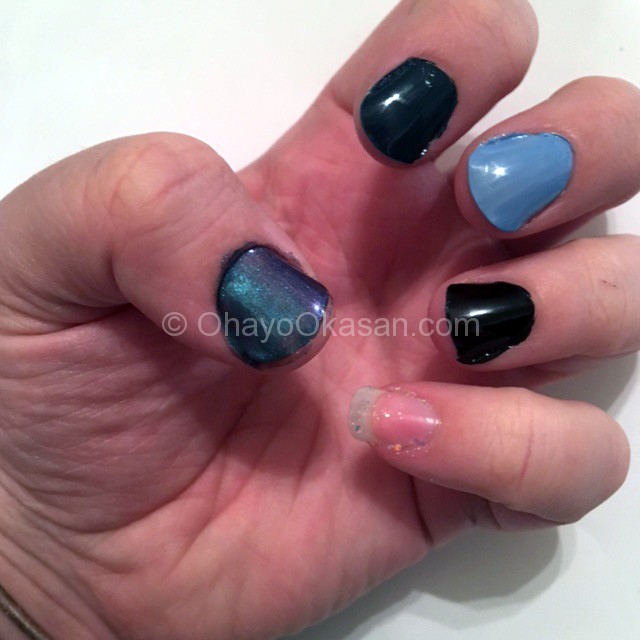 I did the remaining five Sally Hansen colors as a test on my left hand.
Pinky = Complete Salon Manicure Snow Globe.
Ring= Insta-Dri: Black to Black
Middle = Insta-Dri: Set Sail
Pointer = Insta-Dri: Navy Fleet
Thumb = Completely Salon Manicure Black and Blue
All together they're a bit of a mess. On their own and they would look much better of course!
So I wanted to see how the colors themselves would look with Snow Globe over them.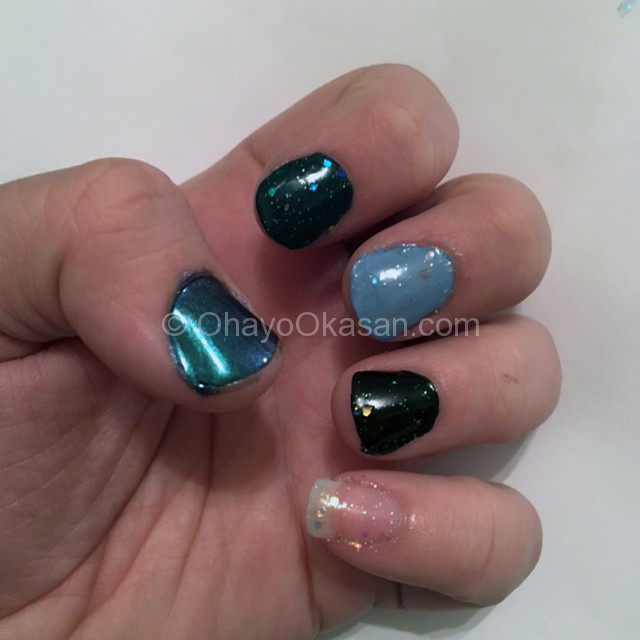 I did not want to put them on top of Black and Blue (though you wouldn't expect such a green tone to it with that name..) because it was a shiny color already. I loved how Snow Globe looked over all of them, but in the end I think it looked best on its own and over Black to Black.
On it's own the only one I ended up not super loving was Set Sail. It was a bit too bright and cheery for the darker colors I usually wear, and it felt out of place on my hands. The rest though? Total keepers!
Sally Hansen nail polishes are sold in many drug stores, and online! They make a fantastic stocking stuffer for the nail polish enthusiasts in your life too!
What color of the above do you like the most and least? I'd love to know in the comments below!
Happy Holidays!