This post and giveaway were made possible by iConnect and Dreft. I was compensated for my participation in this campaign, but all opinions are 100% mine.

Without a doubt babies are messy! More so when they're learning how to eat and feed themselves solid foods. Did you know that studies have actually shown that the smashing, throwing and playing with their food actually helps them learn?*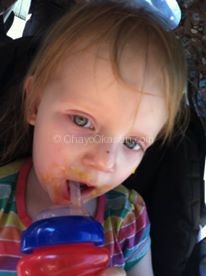 Science confirmed what kids seem to instinctively know even! That playing with dirt and mud is fun, of course, but did you know that it actually helps soothe, calm and relax children? In short, playing with mud can make them happier kids!**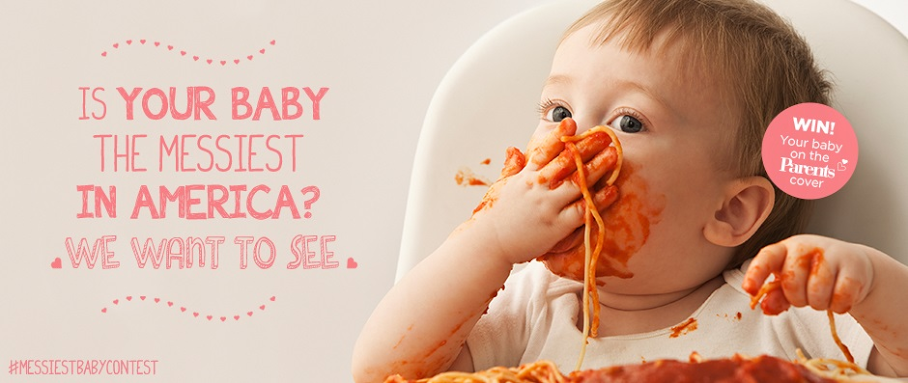 TWITTER PARTY TIME!
On October 25th, Actress Molly Sims got a little messy with the little ones and helped Dreft launch their nationwide search for America's Messiest Baby at the Dreft Messy Play Date Party in New York City. With two children and one on the way, she understands the value of messy play and has embraced the messy journey of #amazinghood in her own personal life! The Dreft #MessiestBabyContest Twitter Party will take place on Monday, November 14th from 9PM-10Pm EST. Please RSVP HERE. There are some really great prizes including an iRobot Roomba!
Dreft is excited to launch the Dreft America's Messiest Baby Contest, inviting families to submit photos of their favorite messy baby moments for the chance to win prizes, including being on the cover of the May issue of Parents Magazine! With Dreft, parents can stop worrying about the messes and enjoy all the beautiful and memorable moments they have to share with their little ones.
You can enter to win Dreft's America's Messiest Baby Contest for a chance to have their little one featured on the cover of Parent's Magazine by submitting a photo of their favorite messy baby moment at www.parents.com/dreftmessiestbabycontest or posting your messy baby photo on Twitter or Instagram using the hashtag #messiestbabycontest. Winners will also receive a supply of Dreft laundry detergent of course!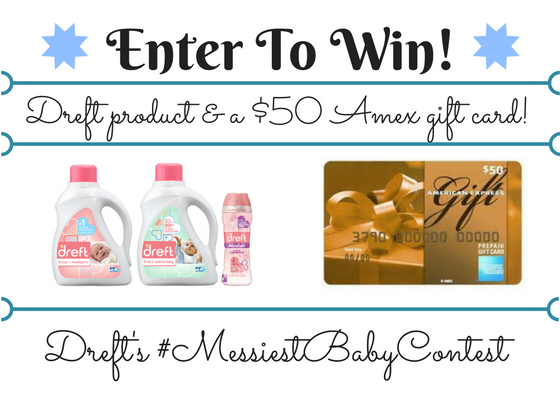 Enter to WIN!
One super lucky Ohayo Okasan reader will receive Dreft Product & a $50 American Express Gift Card. This giveaway ends on 11/14/2016 (November 14th 2016.) It's easy to enter, just follow the prompts on the Rafflecopter below. Open those in the US only, must be 18+ to enter. Winner chosen via Random.org through Rafflecopter. All winning entries are verified. Please follow us on Facebook to stay up to date with us! Thank you and Good luck!
*Highchair philosophers: the impact of seating context-dependent exploration on children's naming biases," Lynn K.
Perry, Larissa K. Samuelson and Johanna B. Burdinie. Developmental Science, Published online: Dec. 1 2013.
** "Identification of an immune-responsive mesolimbocortical serotonergic system: Potential role in regulation of
emotional behavior," Lowry CA, et al. Neuroscience. 2007; 146(2):756-772.