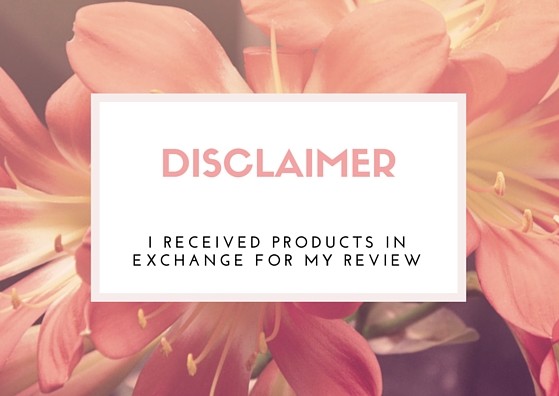 Var and I are so excited to have another Tokyo Treat box to review! 
As you probably know, this is a Japanese treat box straight from Japan. So there will be items that aren't as easy to get here, or things that I just haven't tried before for bravery/interests sake. I do love a fair bit of Japanese snacks, but there are some that I just would never really purchase myself.
Tokyo Treat offers FREE shipping Worldwide! So they're a really great box to check out if you're interested in Japanese treats and have limited access like I do up here in Northern Idaho. Plus, you get to experience some very unique flavors, DIY kits, and drinks. They're my favorite Japanese treat box.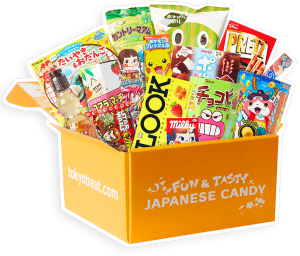 You have three size options for this subscription box! Each with FOUR payment plans.
Small: 5-7 full sized Japanese Candy and Snacks
$14.99/mo – Month to month.
$14.49/mo – $43.48 every 3 months.
$14.16/mo – $84.95 every 6 months
$13.74/mo – $164.89 every 12 months.
——
Regular: 8-12 Full Sized Japanese Candy and Snacks. 1 of them being a DIY kit.
$24.99/mo – Month to month.
$24.16/mo – $72.48 every 3 months.
$23.66/mo – $141.95 every 6 months
$22.91/mo – $274.89 every 12 months.
——
Premuim – 13 – 17 Full Sized Japanese Candy and Snacks. 1 of them a DIY kit, 1 drink, and one special item! Special items i.e drink, premium DIY, high-quality Gachapon toy.
$34.99/mo – Month to month.
$33.83/mo – $101.48 every 3 months.
$32.99/mo – $197.95 every 6 months
$32.07/mo – $384.89 every 12 months.
---
Our Tokyo Treat box this month came with 16 items! This is the September Premium box that we're featuring here. Here's just a few of the treats included that we tried in our Unboxing video. We'd love it if you'd watch the video of course! <3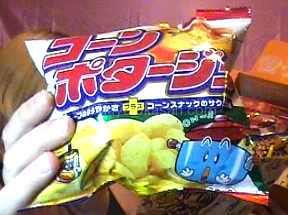 Corn Potage flavored Corn Puffs: We had two different flavors of corn puff type chips this month. Yakisoba and Corn Potage (pictured.) The Corn Potage wasn't really my favorite, it had a sweetness that I didn't super love. But they weren't awful. Risi, Var and I demolished the Yakisoba flavored ones with the froggy mascot.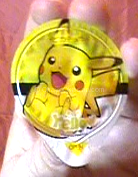 Pokemon Jelly: I don't like Jello. Though I did go through a month where I tortured myself daily by pushing myself through eating jello to try and deal with the texture. That said, the flavor was nice and the texture was better than Jello? I of course tried the Pikachu packaged one. They were all the same flavor, a strawberry-ish type but not an awful strawberry. I don't love strawberry. But I'd eat one of these again actually.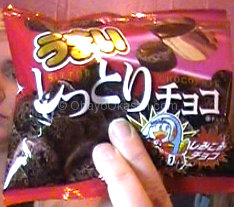 Special Edition Chocolate Umaibo: These are amazing. Sometimes the chocolate coating on Japanese chocolate coated things is a bit too strange and waxy. Thankfully that wasn't the case here with these special chocolate Umaibo! Risi liked them too, but not as much as I did. I am okay with that!
Sour Lemon Gumballs: A gumball that is soft and not awful-evil hard with a terrible outer shell. That said HOLY SOUR. The Japanese REALLY know how to make amazingly sour as heck lemon candy that make you pucker up! Or at least me anyway. I can handle the Warheads candy in all flavors, and crybaby gum. But these? Whew! Var loved these.
Here is the unboxing video! Thanks for watching!
So have you tried Tokyo Treat yet? We would obviously VERY highly recommend this box if you're interested in Japanese treats that are hard to come by or want to try some neat things you wouldn't otherwise try. I get more adventurous with these boxes that's for sure!