This review was made possible by iConnect and Luvs.  I was provided compensation to facilitate this post, but all opinions stated are 100% mine.
Diapers and babies go hand in hand, and did you know that Luvs Diapers are the official diaper of experienced moms?
It's true! Now they're even better, with a contoured shape that hugs your baby for a fantastic fit and super soft cottony material that feels gentle on a baby's skin.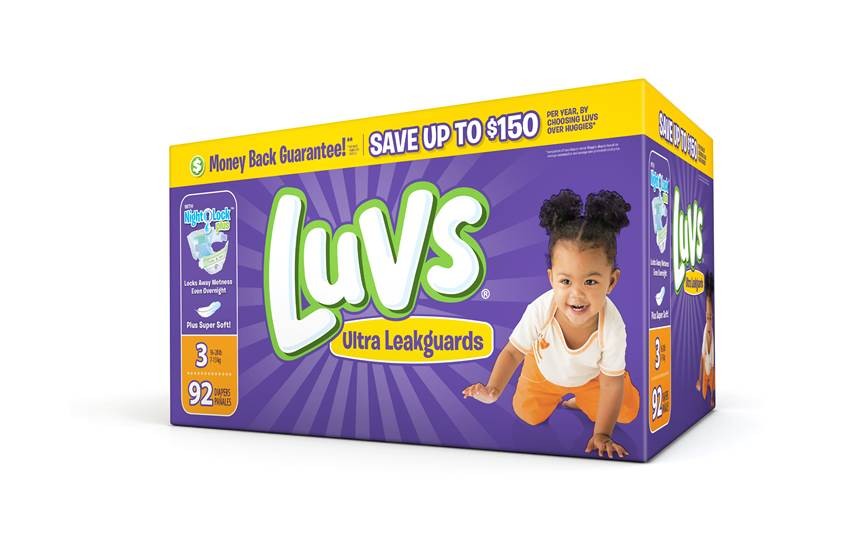 They're also more absorbent than ever, with large stretchy tabs for easy fastening! It's super easy to fasten Luvs Diapers and you can rest assured knowing that your baby has a secure, snug fit diaper change after diaper change. You don't have time for ill-fitting diapers and leaks, there's enough laundry to do!
Their ultra-leakage protection AND a money-back guarantee. Luvs Ultra Leakguards with NightLock Plus offer the high-quality features you and your baby needs for less than the premium brands tend to cost. When you choose them over Huggies Snug & Dry, you end up saving up to $150 per year!*
Luvs Diapers are available in sizes newborn through 6, feature cute fun designs in each pack, and can be found at many discount, mass, and grocery stores that carry baby care products.
It's no surprise that parenting is expensive. It's pretty much an unavoidable fact of life anymore. But with coupons and special savings, parenting can be slightly less expensive.
Thankfully, Luvs has an awesome money-saving opportunity for you this month! You can visit http://www.coupons.com/brands/luvs-coupons/ to get a Luvs coupon for $2 off any one diaper pack!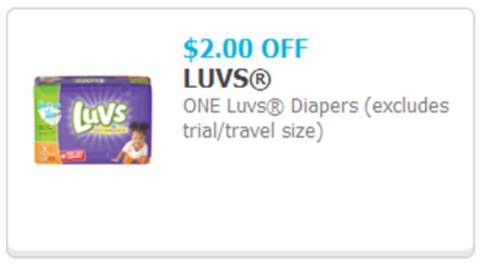 Just print the coupon at home (or anyplace you can use a printer really), and use it at any grocery, discount or mass store that sells Luvs Diapers. You can use it on all diaper packs, aside from trail/travel sized ones.
One of the great things is at the Print-at-home coupon expires 30 days from the date the coupon is printed by you, so you have some time to get to the store before it expires! One of my least favorite things with coupons is having them expire before I manage to go run out for the item I need.
I hope you don't miss out on the coupon, and don't worry, your little one wont be in diapers forever. 😉 But it's a good idea to save money while they are!
*Luvs diapers versus Huggies diapers based on average consumption and Nielsen average non-promoted retail price