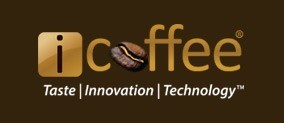 It's Holiday Gift Guide time, and I'm so excited to feature this awesome product! I've needed a decent coffee machine ever since Aussie accidentally broke two different little espresso machines of mine and I gave up on owning one!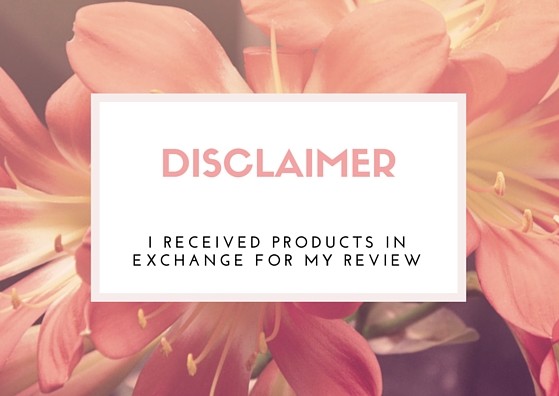 I'm super thrilled to introduce to you all the iCoffee Opus!
The Opus offers dial-a-brew, which allows you to decide how many ounces you want your coffee to be. The range goes from 4 OZ to 12 OZ and goes up in 0.5 (half) ounce increments. I now use my iCoffee Opus to make hot water for simple instant miso packets along with my coffee. The included reusable iCup is fantastic. I can use whatever coffee I like with it!
You can use K-cup, OneCup, RealCup capsules and all private label cups too. But I prefer the reusable iCup, so I can get the flavored coffee I prefer at the time. Plus, it's just better on a trash and waste standpoint as far as I'm concerned.
The SpinBrew Technology that's used in this brewer is fantastic. It spins, steams and stirs up the coffee as it's making it, so every cup is just as perfect as the last one. I've used another single-cup coffee maker brand before, but didn't really like how the coffee was after it came out. I'm not sure why, but the SpinBrew Technology really does make a better cup of coffee than I've ever had at home!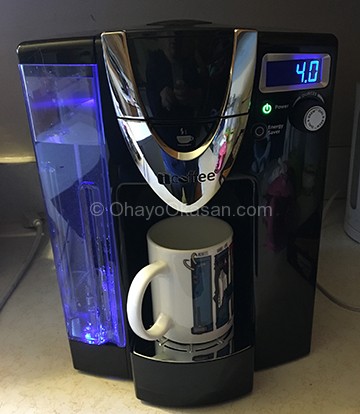 The awesome blue light of course doesn't hurt at all. 😉 My favorite color is blue, and I like the happy blue light while my coffee is brewing!
With the included large 75 ounce water reservoir and removable drip tray that lets me use large mugs and even my travel mug, I've yet to run into a problem with my iCoffee Opus! The Energy Saver mode and automatic shut-off are great, because I don't have to worry that we'll accidentally forget to turn it off, which isn't good at all. This way, if we're tired as heck, the machine will turn it off even when our spacey selves forget.
I love how easy it use to use this machine, and know that it'd make a fantastic gift for the coffee lover in your life. Yep, even if that's you!
Do you have a favorite coffee machine? Have you ever tried a single-cup brewer like the iCoffee Opus?