This post and giveaway were made possible by iConnect and Dreft. Compensation was received in exchange for my participation.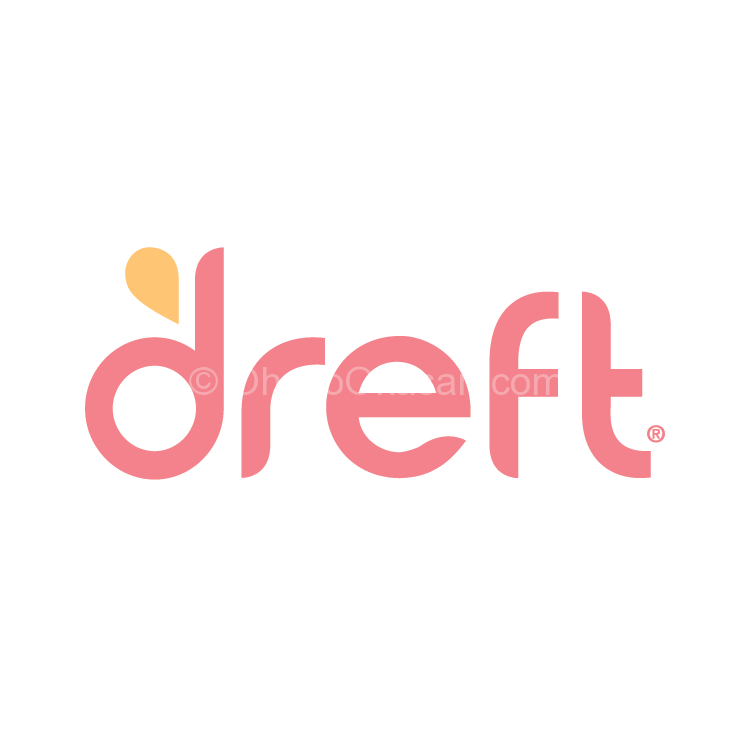 Warm Spring weather is finally here! After so long stuck in side due to cold temperatures, rain and snow. We get to spend more and more time outside. However, while it's great it's also not so much at the same time, as spring brings more allergens to the air and the rising temps can and does trigger skin irritations for little ones. Particularly if they have Eczema like Risi does. Her poor ankles (her worse sport for flare ups!) get so angry in spring.
Last spring, right as it was getting super hot, she ended up getting horrible rashes on both legs that took THREE WEEKS to get better. 🙁 So we've been learning the hard way how to be super careful for her. She's my last of five kiddos, and my only one with Eczema. So it's been a rough learning process.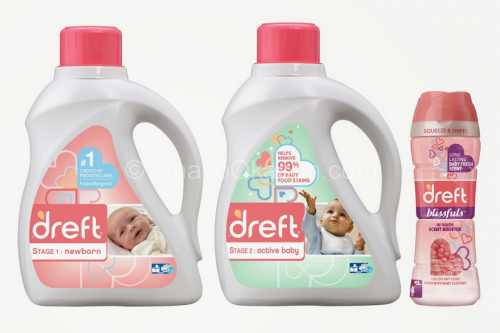 With all of that though, it's important that we find products that are gentle on sensitive skin. So we've opted to start cleaning her clothes in the gentle, hypoallergenic product, Dreft! It's a great way to keep her comfortable during the spring season. Dreft is the No. 1 baby laundry detergent choice of pediatricians to be gentle and hypoallergenic on baby's skin. Trusted for over 80 years, Dreft comes with a baby scent beloved by moms, and it remains safe and hypoallergenic for baby.
Dr. Dyan Hes has additional tips for ensuring your baby is comfortable and protected during the spring months though.
Make bath-time beneficial: Over exposure to water can actually rob skin of natural moisture. Scaling back on tub time will help avoid resulting itch — about 10 minutes is plenty of time for water play and a quick scrub. Use warm water (vs. hot) and leave the suds to the very end. Use a mild cleanser to keep skin soft and itch-free. Gently pat skin dry and end with an after-bath moisturizer to seal in moisture and protect baby's soft skin.
Load up on liquids: Staying hydrated during the spring months is important as baby gets more active outdoor time and sun exposure. Start with the inside and ensure children get enough to drink throughout the day. Infants should nurse or take a bottle often; older kids should tote a sippy cup or reusable water bottle. Include plenty of fresh fruits and vegetables and smoothies in your child's diet too.
Protect Problem Skin: Heat is a common trigger for eczema and as the weather warms up, there are a few things you can do to help prevent flare ups of such skin irritations. The sun is strongest between the hours of 10 a.m. – 4 p.m. so try to shield baby from direct sun exposure during those times. There are also apps available that can inform you of the hottest part of the day – which can be helpful for parents as they plan any outings with their little ones!
I'd like to invite you to join @Dreft on May 9th from 9-10pmEST as they host a Twitter Party with pediatrician and mom, Dr. Dyan Hes. Dr. Hes will be sharing her tips to ensure your baby is protected and comfortable during the spring allergy season.
You can RSVP to the Twitter Party using this link: RSVP TODAY!
GIVEAWAY TIME!!!
I am excited to share an awesome giveaway with my readers for a Dreft Prize Package! This prize package will include Dreft Newborn, Active Baby and Blissfuls and a Gender neutral hypoallergenic blanket. You can see the prize pack pictured above. You'll get just what I did! To enter to win, simply use the Rafflecopter form below. Note that you must be 18 or older and reside in the US to be eligible for this prize pack giveaway. The winner will be contacted via email and will have 48 hours to claim their prize or a new winner will be drawn.
a Rafflecopter giveaway