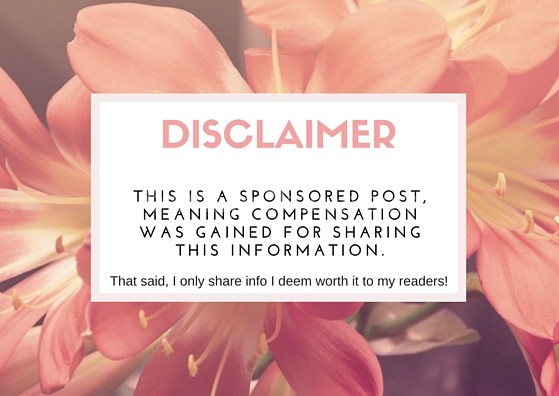 There's no way around it, parenting is surprisingly expensive! But never fear! The official diaper of experienced moms, Luvs, is offering opportunities to save on diapers this month with a $2.00 print-at-home coupon offer, on top of that, don't miss out on a special $5 savings offer on the Ibotta App!
Here's how to save:
You can go to This Link to get a printable coupon of $2.00 off any one pack of Luvs diapers! It's easy to find, print and save.
You just print the coupon at home and use it at any mass, discount or grocery stores where Luvs Diapers are sold.
With their large refastenable stretch tabs, Luvs Diapers are super easy for Mom. You can rest assured knowing that your baby is getting a secure, snug fit each time. With no stress that you can't adjust as needed during changing time! Luvs Diapers are available in sizes newborn through 6.
The diapers also include ultra-leakage protection, a money-back guarantee and multiple high-value coupon offers, Luvs with NightLock provides high-quality features for less cost than premium brands*.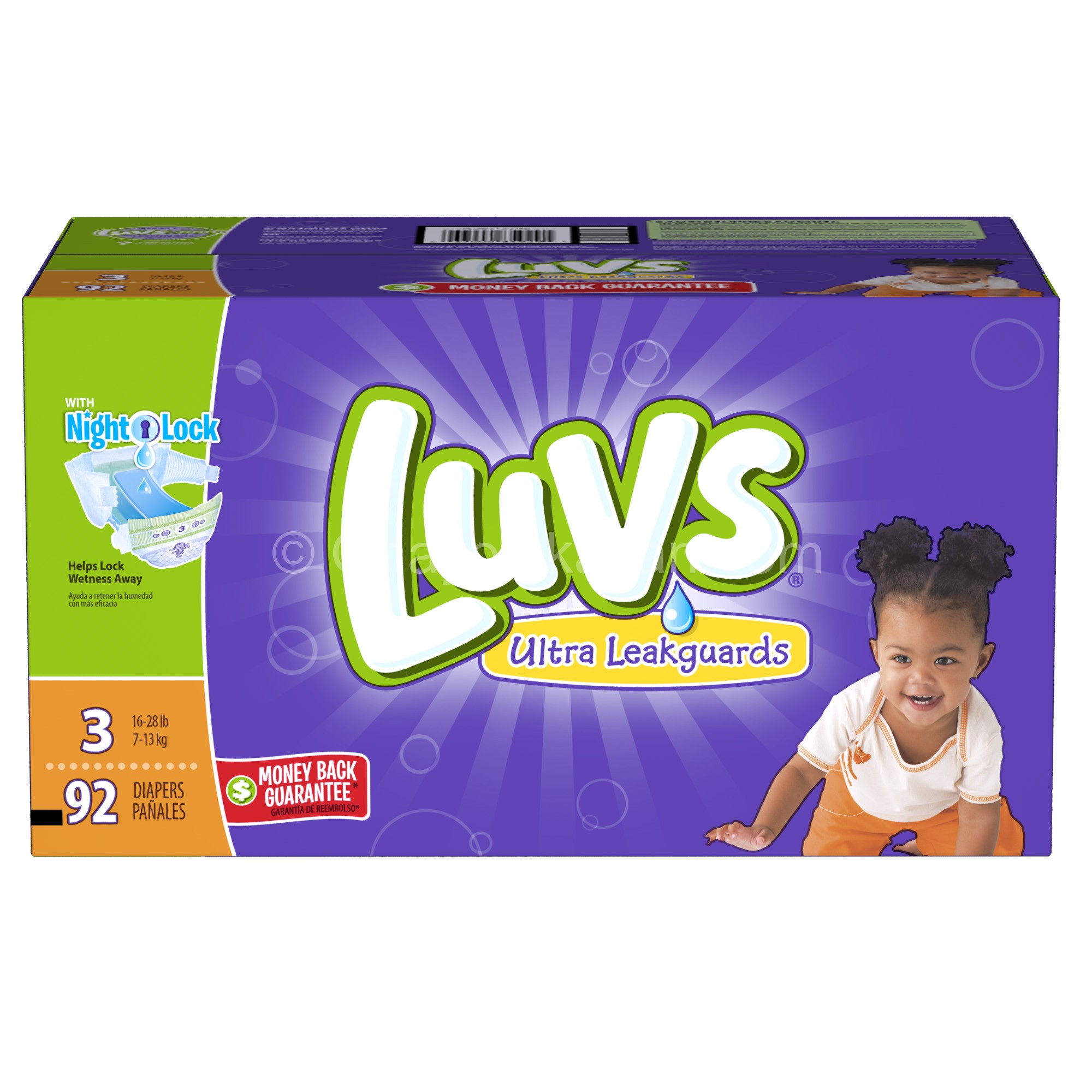 It's no wonder they're considered THE official diaper of experienced moms, right?
You can also save $5 when you purchase a 54 count (or larger) pack of Luvs! Here's how..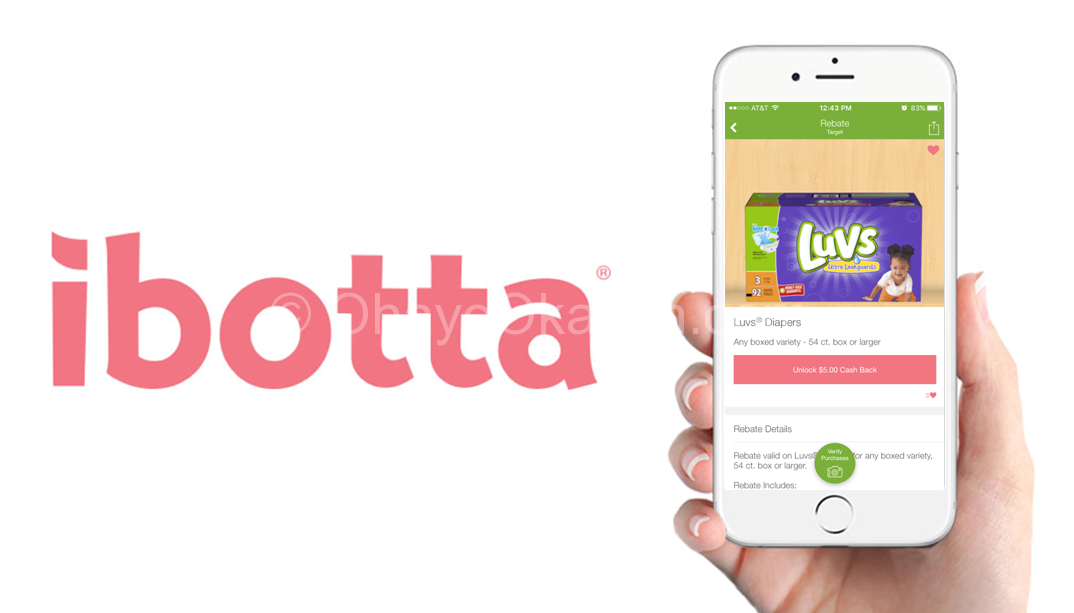 In their current partnership with Ibotta, Luvs is also offering a limited-time $5 rebate on any boxed variety of Luvs Diapers, 54ct. box or larger!
You can download the free Ibotta app, available on iOS and Android, and search "Luvs" to unlock an exclusive $5 rebate:
Go shopping for your Luvs Diapers at any participating store.
Verify your purchases by scanning product barcodes and submitting a photo of your receipt.
Save money and earn cash back! Your $5 cash back rebate will be deposited into your Ibotta account within 48 hours.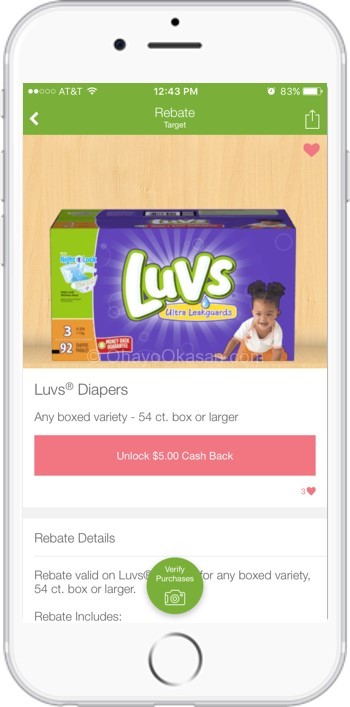 When parents choose Luvs over Huggies Snug & Dry, they get outstanding superior overnight protection that locks away wetness 2X better*, and they turn diapers into dollars by saving up to $150 per year**.
For more information on Luvs Diapers, visit luvsdiapers.com or the brand's social media channels on Facebook (https://www.facebook.com/luvsdiapers), Twitter (https://www.twitter.com/luvs) and YouTube (https://www.youtube.com/luvsdiapers).
*Based on Size 4.  Average of 0.13 grams less after 3 typical wettings over 15 minutes.  Huggies Snug & Dry is a trademark of Kimberly-Clark Worldwide
**Luvs Diapers versus Huggies Diapers based on average consumption and Nielsen average non-promoted retail price 3 months ending 05/02/2015
---
This review was made possible by iConnect and Luvs.  I was provided compensation to facilitate this post, but all opinions stated are 100% mine.
---
Q/A:
Q: What diapers are included in the print-at-home coupon offer?
All Luvs Diapers are included in this particular offer, except trial/travel sized diaper packs.
Q: Where can I shop to claim the print at home coupon offer? How long will this offer last?
The print-at-home coupon can be used at mass, discount or grocery stores where Luvs diapers are sold. It will be available for printing from the website until 6/30/16, and the expiration date is 7/31/16.
Q: What diapers are included in the Ibotta rebate offer?
This rebate only includes Luvs Boxes, 54 ct. or larger. The rebate excludes Luvs Bags, 48 ct. or smaller.
Q: I am having troubles with the Ibotta app. What should I do?
Please visit the Help Center found in the app or visit https://ibotta.desk.com/ for further assistance with the application. For any general Luvs Diaper questions, consumers can call 888-NO-LEAKS or visit www.luvsdiapers.com.
Q: Where can I shop to claim the Ibotta offer?
There are over 193 supporting stores at over 500,000 locations. Visit https://ibotta.com/where/receipt-photo for a list of supported retailers.
Q: How long will the Ibotta offer last?
This is a limited-time offer. Once you unlock the rebate, you can see the exact date of the rebate expiration. In order to qualify for the rebate, you must submit your receipt before the rebate expiration.