Monthly Munchy sent me a box (after a snafu where I was supposed to get a box, and then didn't, asked and then got one without a reply to my email. o.o;; ) to review and I was pretty excited!
For $22.95 (plus $8.99 shipping for my location) you get 2-3 Salty and Savory items, a 'signature' section which has something homemade by their in-house-chefs, and then a 'sweets' collection of 2-3 things.
Here is how my box looked.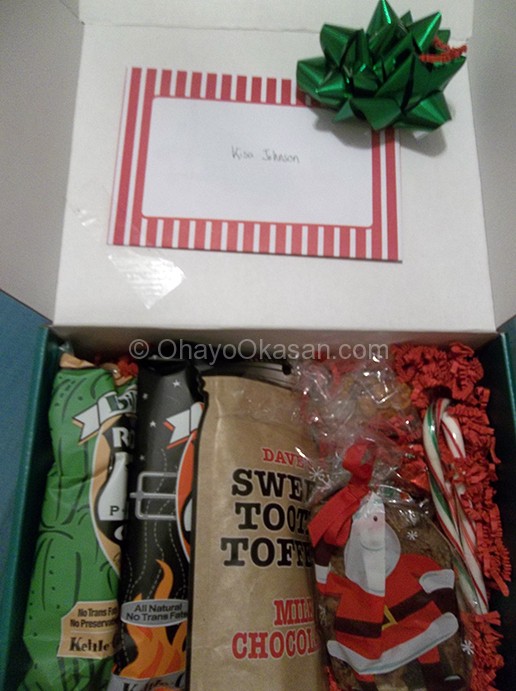 Yep, included was a Christmas Card and a bow to keep it on the inside of the box lid. How cute! Also, I think the signature treat is a brownie? I'm excited to see some toffee, ohhh… I loooooove toffee!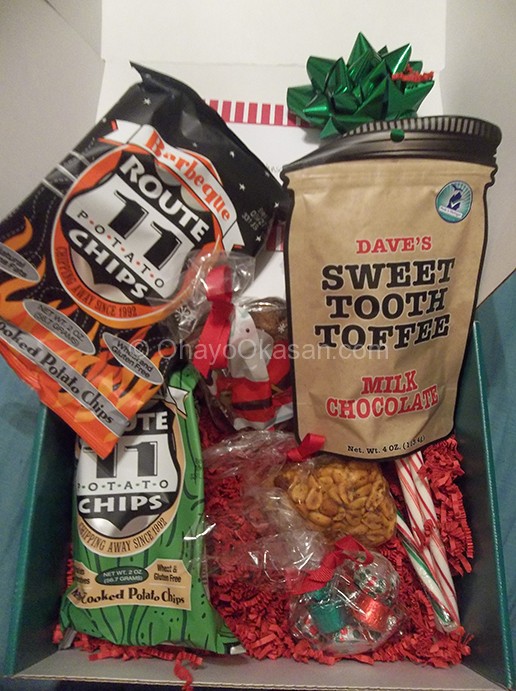 Some Dove Chocolates, Rolo's and Candy Canes made up the 'sweets' along with the toffee. Then the Route 11 Potato chips made up the salty and savory.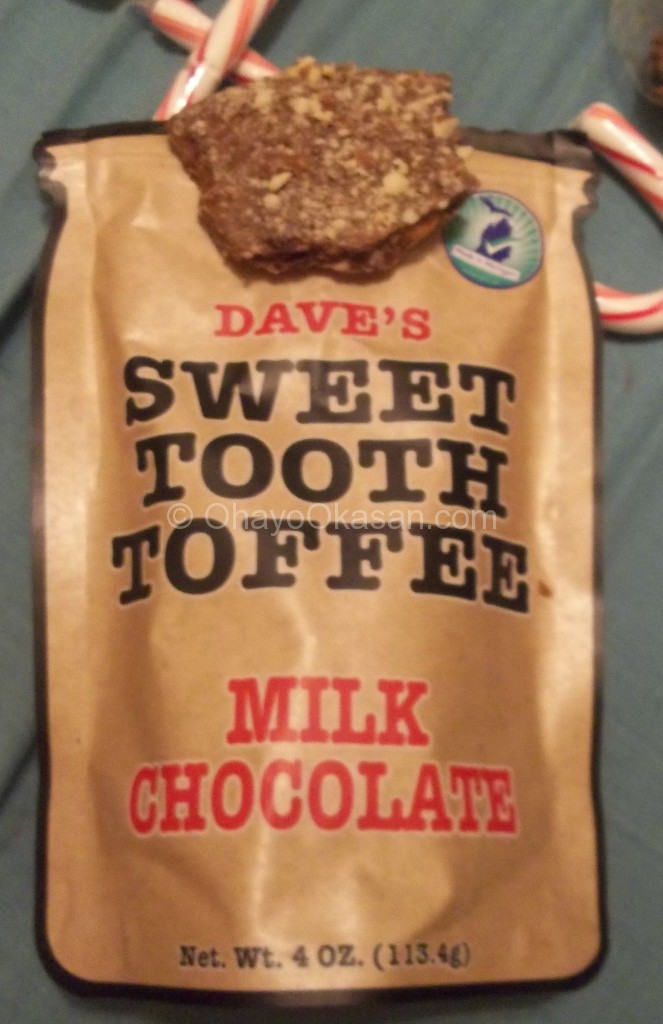 For me the highlight was of course the toffee! It was chocolate covered and delicious. I don't tend to have the best of luck with making toffee.. I either burn it or make it too soft. *siigh* Well I used to do okay, but I got out of practice after Aussie broke 4 candy thermometers in a row and I decided to stop bothering. Then decided a few months ago to buy one,  hide it so he can't break it, and tried to make some caramels that ended up too firm. Hahaha. So.. yeah… Toffee!

I was … very disappointed by the brownie. It's a Smores/Cookies and Cream type brownie… thing?? Sadly, it was burnt on the bottom and didn't taste at all very good because of it. It was noticeably burnt smelling when I got it out of the baggie, and though I did try a piece after taking the picture, it was bad even if I peeled off all the burnt, plus it was pretty crumbly. No thanks. :/
Overall, not fully in love with Monthly Munchy. Dove, Rolo's and Candycanes aren't all that impressive. The brownie was bad, I didn't want some repackaged appearing mixed spicy nuts (they were.. okay, I DID try them though). The chips were alright, nothing I'd really buy again, but what do you do..
Dave Sweet Tooth Toffee is something I am glad to know about at least. So.. learning experience?
I would honestly avoid Monthly Munchy if this box is any dinication of their quality, and then the issues with shipping a box as well. >.>