I know I know, you're probably wondering why someone who hates snow wants to visit Iceland of all places in the world!
One of the things that always fascinated me about Iceland is how it sounded like it was always freezing cold! However, it does stay pretty cold like I thought, it is 'warmish' in the summer, though still cold by my standards! Still Iceland actually a very beautiful place with so very many things you can do, and is worth a visit if you can handle the cold okay! 😉  Before you decide to visit Iceland, you should check out the Iceland travel guide and see what I mean as well as get inspired for your own visit someday. 😉
I would love to go on a Northern Lights tour and a Geothermal Helicopter tour as well!
The Aurora Borealis are best seen on clear nights in autumn, winter and spring. They say the colder and less cloudy, the better. Which is difficult as I don't like the cold, but ohh do I want to see them like this! You can get an inexpensive bus tour of to see them, and it takes about three hours, but I'd go maybe in September, as I'm okay with autumn weather. 😉 Of course you can always decide to have a stay by lake Myvatn which would give you a great view of the Northern Lights too!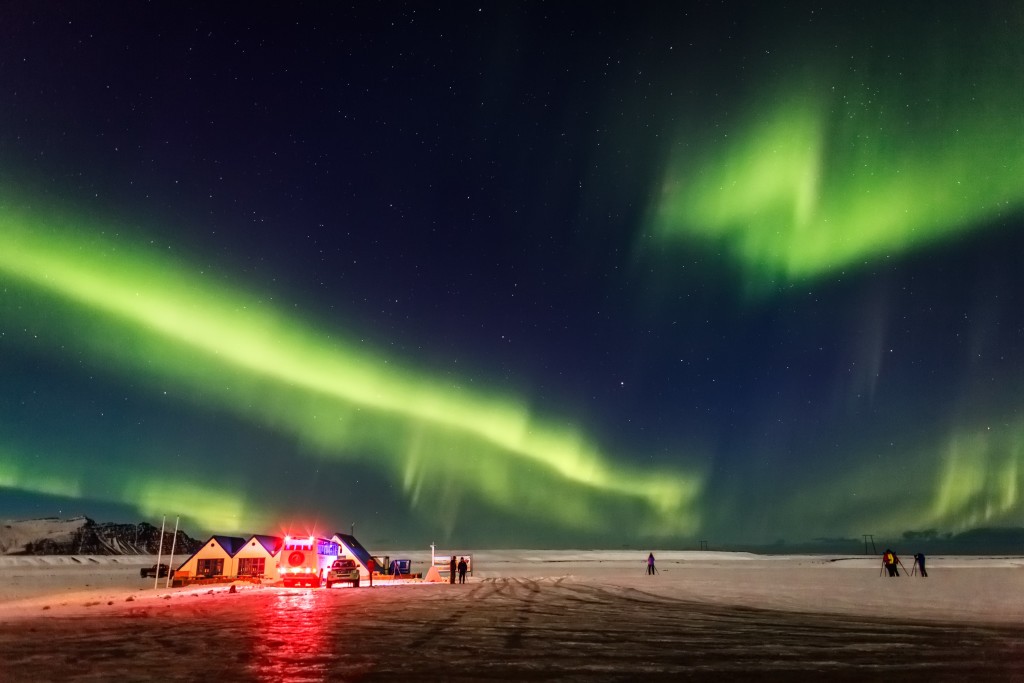 Iceland is a pretty small country as far as population goes, it has less people than the large city nearest me and over half of the population live in the capital city of Reykjavik! The total population according to NatGeo is 295,000 people, with 184,000 of them being in Reykjavik. Can you imagine how much of the area is relatively untouched by humans to the extent that the views are still amazingly breathtaking?
I love waterfalls, and Iceland is home so some of the most absolutely stunning ones I've ever seen! Such as this one, which I've decided it's one of the places I need to see when I eventually visit Iceland!
This is a part of Skaftafell Park… Look at it!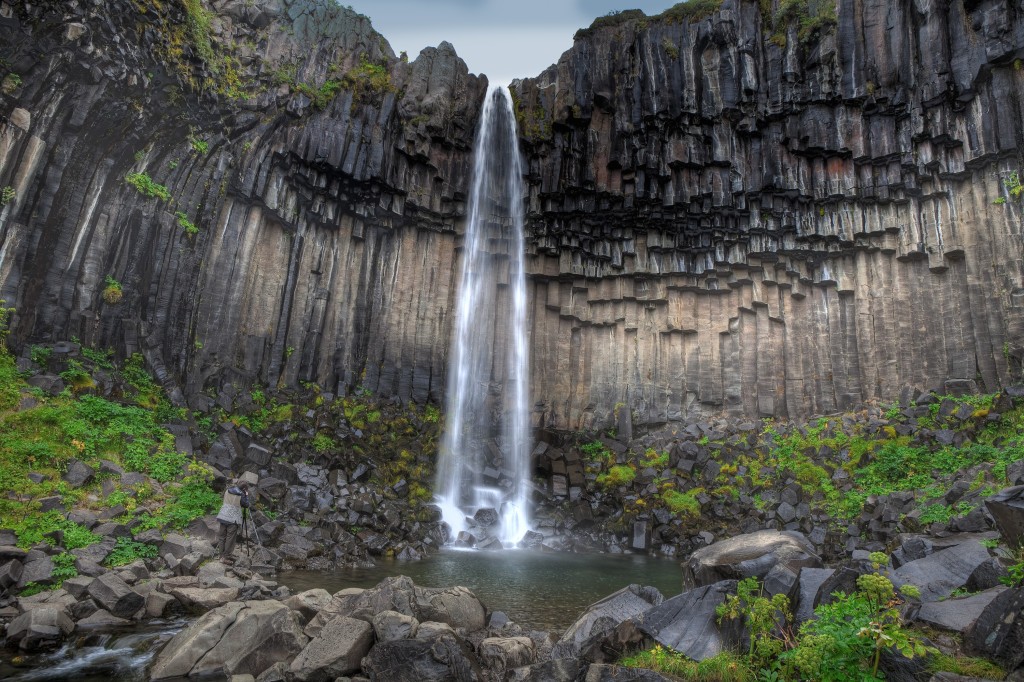 Well okay this is Svartifoss, which means Black Fall, a waterfall that flows over a cliff of black basalt columns and is located in Skaftafell! This is one of those places that would make an amazing setting for a fantasy movie. But at the same time I'd be afraid of the damage that might happen if movie crews set up. Though not far away from this beautiful spot is Jökulsárlón, a beautiful glacier lagoon that actually has been used in movies! Both Tomb Raider and Batman Begins have used the lagoon in them!
Iceland as a whole seems like the type of place I'd visit in the summer, as the winter is too cold for me up here, and would be too much for me there as well! Still, there are a lot of beautiful sights to see in the summer, and you can take tours of Skaftafell!
There is also Gullfos waterfall, which means Golden waterfall. It's considering by many people as the most beautiful waterfall in all of Iceland! It's also the most well known waterfall there as it's close to Reykjavik, only being a two hour drive away. If you take a Golden Circle Tour you can see Gullfos waterfall as well as Pingvellir National Park, The Geysir geothermal area, and to see Skálholt church which was the seat of religious and political power in Iceland for 800 years!
I think I'd do whatever I could to see every waterfall as well as the Northern Lights when I visit Iceland! Of course there are so many things it can be a little difficult to decide what to do in Iceland depending on how much time you have there. Well, at least you can make plans right?
Have you ever thought about going to Iceland? What countries would you like to visit? My list includes Japan, South Korea, Australia, Iceland and Germany right now. :3