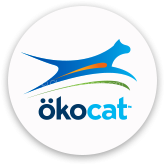 Disclaimer: I received the following Oko Cat litters in exchange for my review.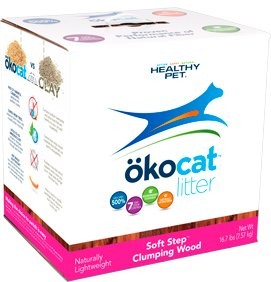 I previously got to review different litter from this brand, in particular. The Natural Wood Clumping litter. Which I then became a convert to because it is the best litter I've EVER tried you guys! HANDS DOWN!
Oko Cat Soft Step Clumping Wood
So when the chance came to try different litters they offered, I jumped. Why not? Let's see if I love their other products as much!
We tried the Soft Step Clumping wood, as one of the two ones we hadn't tried before and… while it works great, it's messier than the Clumping version (with the blue band) and I just couldn't handle more soft mess. The cats did not mind this one at all, so that's a plus. It would have been a disaster if they minded it considering we used it!
I still love the Oko Cat litters better than I like clay litter, but in the end we decided that the Soft Step was not a good option for us here. The cats just seemed to get it all over the place since is so light and fluffy!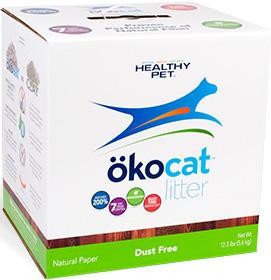 Oko Cat – Dust Free Paper Litter
I am sad to say that we absolutely LOATHED this one! I am not sure why, but it was not great in the slightest with scent, and the cats actually started refusing to use it and started peeing on laundry in protest of this litter! One of the cats even took to peeing in corners and peed on one of my blankets… ON THE BED STILL because she was so unhappy.
So this litter was quickly tossed out. It has great reviews overall from others. But sadly my cats said heck no!
🙁
I was so hopeful for this one, as Sisi has tree allergies and I wanted to see if we could switch from our usual.
In the end, we're going to stick with our Oko Cat clumping, and Sisi just doesn't do any cat box changing any longer.