The BedLounge is an extremely comfortable support and comfort adjustable lounger.
Disclaimer: I received the following item in exchange for my review. No further compensation was gained.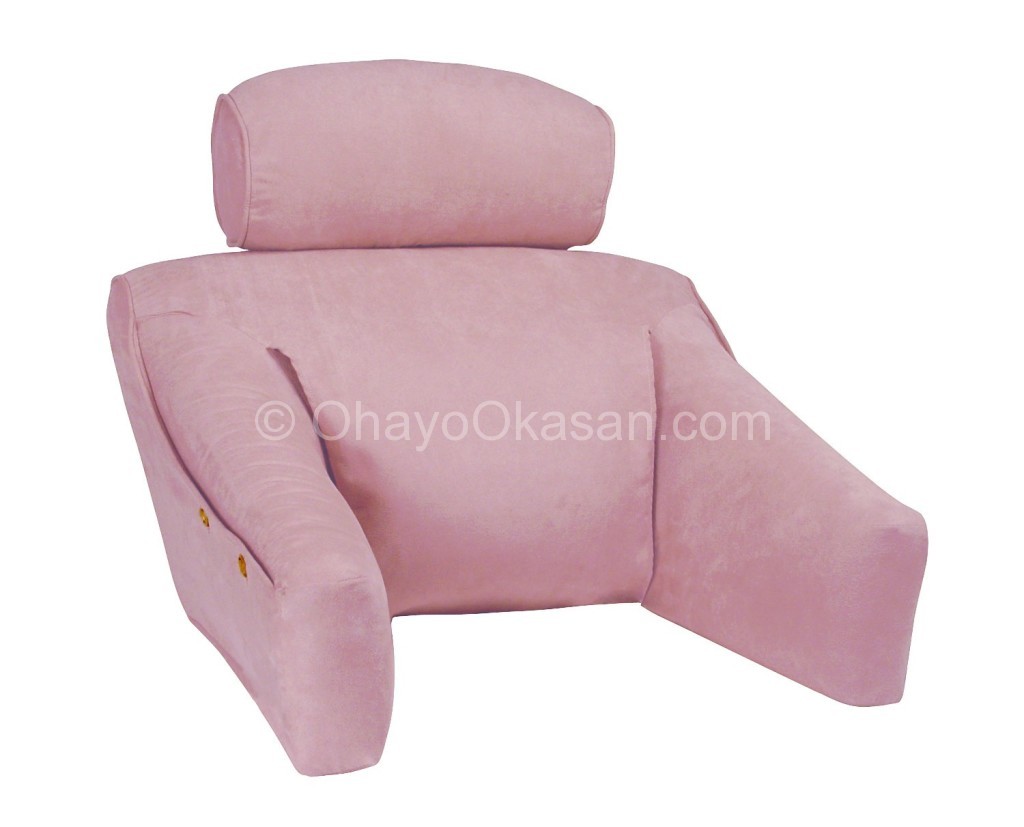 One thing I like to do after the kids have gone to bed is just go relax in my bedroom. I don't get a lot of time in my room during the day, as I try and be at least in a 'common' area if I am needed. Granted, that means I spend far too much time at my computer desk just wasting time between tasks.
Unfortunately, lounging in bed requires some careful mashing of pillows and blankets into a proper little mound that is all too easily ruined by having to shift from a cat climbing on you, or if you need to get up for a drink or to use the bathroom. Meaning that it's a frustrating experience and not very comfortable either!
So it was on my search for something to help me with my lounging that I came across the BedLounge!
You have multiple options with the lounger, and I was happy that they offered a synthetic down fill option that is hypoallergenic. With Sisi's allergies, I didn't want to add something in the house that could bother her badly. Plus, I've got some allergies myself, so it was nice to see BedLounge being proactive on the subject!
There are 9 colors available for the usual Feahter & Down filling, though two of them are limited edition (including the Dusty Rose Microsuede version that I got.) Or 10 colors available for the BedLounge if you use the Hypoallergenic filling, like I did.
There are two size options, one of which I assume is meant for kiddos as it's for people 5'3″ and below, and the other is considered "regular" for those above 5'3″ .. which I just barely qualify for by an inch. >.> Hah, so I felt short for a little bit! But considering I'm kinda on the 'large' size, the regular was a good choice for me!
The company also offers a LegLounger, which you can place under your knees.. I didn't get one of those to try, but that's okay as I can use my body pillow right now and it's just fine. The BedLounge is perfect for when I just want to lounge in bed on my tablet or phone, if I get up I don't have to adjust anything and the cats don't knock anything into a strange place that isn't comfortable.
Here are the adjustments you can make.
Extend or Lower the headrest to cradle your neck or head.
Rotate the head to a preferred position with a 120° range of motion.
Recline with your BedLounge
Pivot the arms (which have buttoned pockets for things!) to suit your comfort level.
Right now you can get $28 off any BedLounge by using the code Okasan, and FREE SHIPPING is included in time for X-Mas Delivery.
With a great return policy (60 day return period), adjustment options, fill options, and comfort that I've never had before when lounging, this gets two thumbs up from me!
**BedLounge Giveaway Task! Check out their website and tell me in the comments below which options you would select if you win!**