Disclaimer: I received the following product in order to facilitate my review, all opinions are my own unless otherwise stated.

Lisi has recently taken a bit of a shine to building type toys, and it's nice to see her doing something creative like this that involves pieces that can be reused in such a manner! The K'nex Home Designer Building Set come sin colors that I know she's going to love, as you can flip them around and have either a yellow house or a blue house, and with so many pieces, you can do all sorts of wonderful designs!
The set includes 433 pieces, accessories like flowers and flower pots, chairs, tables, blueprints, and more, instructions for three different themed builds, and cards that offer challengers to explore some different architecture concepts!
Really, the K'nex Home Designer set offers more than just some hands on play, your kiddos get an introduction to some cool architectural concepts and challenges to help them learn and grow.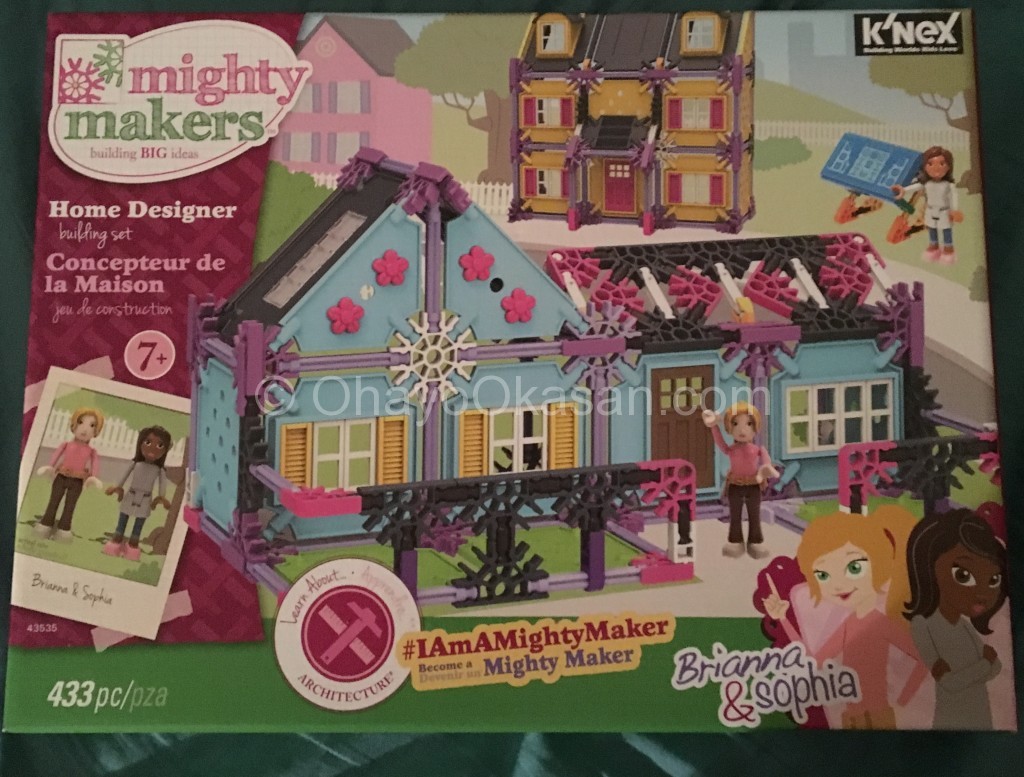 The set also includes Brianna and Sophia figures!
Brianna likes do to the finishing touches of the interior and Sophia loves to build. It's good to see girls seeing that they can do more than just pretty design related things. They can be tough, they can build, and they can play with some the cool K'nex Home Designer set like this! I mean, where was this when I was a kid? I would have loved this, then again my ninja turtles, my little ponies and other things would have as well. I mean back in my day, buildings toys were 'boy things' and not girl things. Which meant not getting to have cool things like this.
Look at Sophia! she has a tool belt!
I'm excited to see how Lisi take to the K'nex Home Designer set when she unwraps it Christmas Morning!