Disclaimer: I was sent this Starlooks LooksBook in order to facilitate my review. All opinions are my own unless otherwise stated.
As you guys know I love subscription services, and I'm trying to get used to makeup more, and learn how to do it a little better. So when I heard about the Starlooks LooksBook I was pretty excited! 

$12 a month, free shipping and 3 to 4 (sometimes up to 6!)  3/4 sized cosmetics from Starlooks. This seemed like a perfect low cost way to check out new makeup!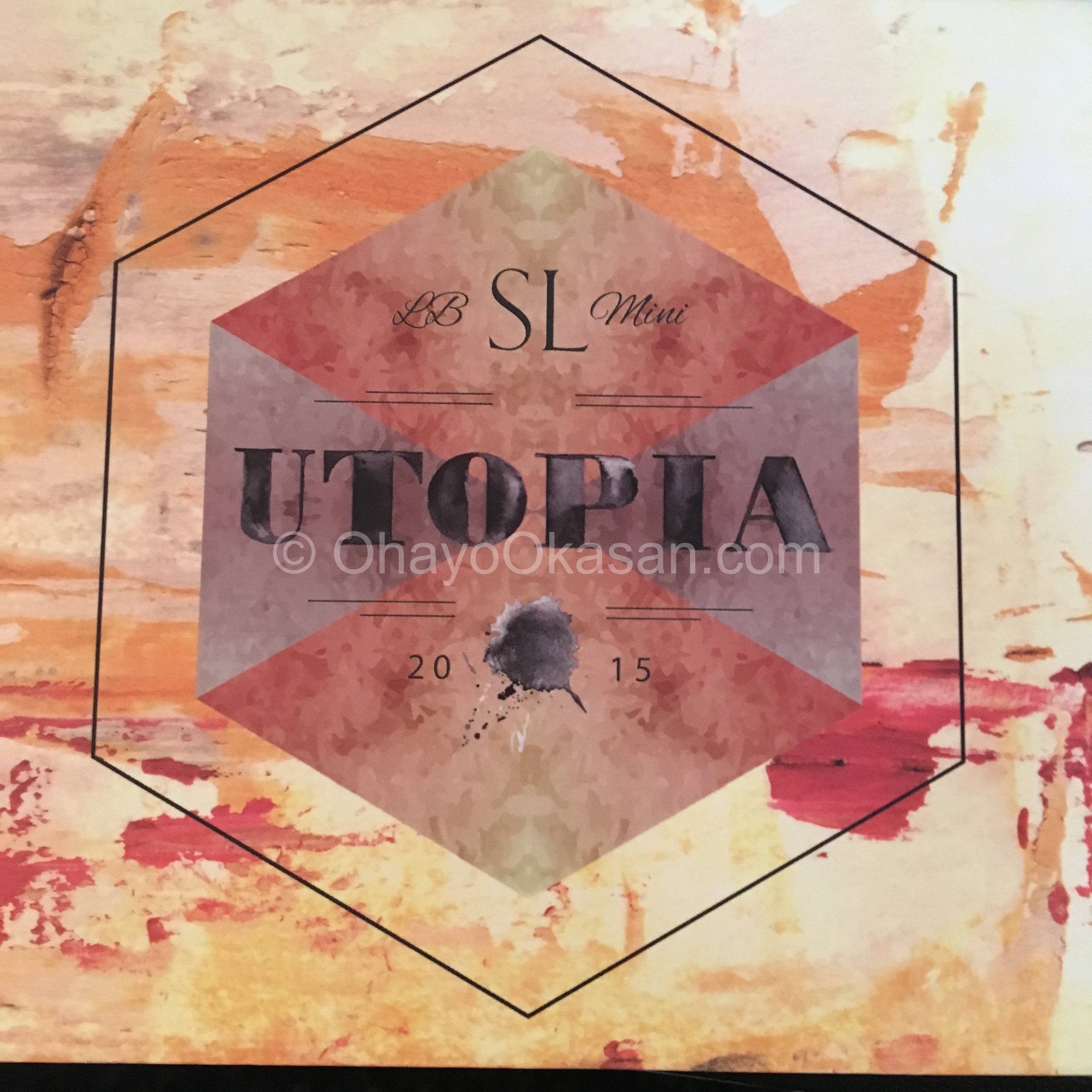 My first LooksBook is Utopia. Now, I wasn't really sure about these colors when I first saw them. The blush stick, which is item number 2, as well as the lip color number 3 looked a little… brown tinged and I just wasn't sure how that would go on me. Still, my kind of adventure tends to take place at home and within/about myself a lot of the time. So why not?!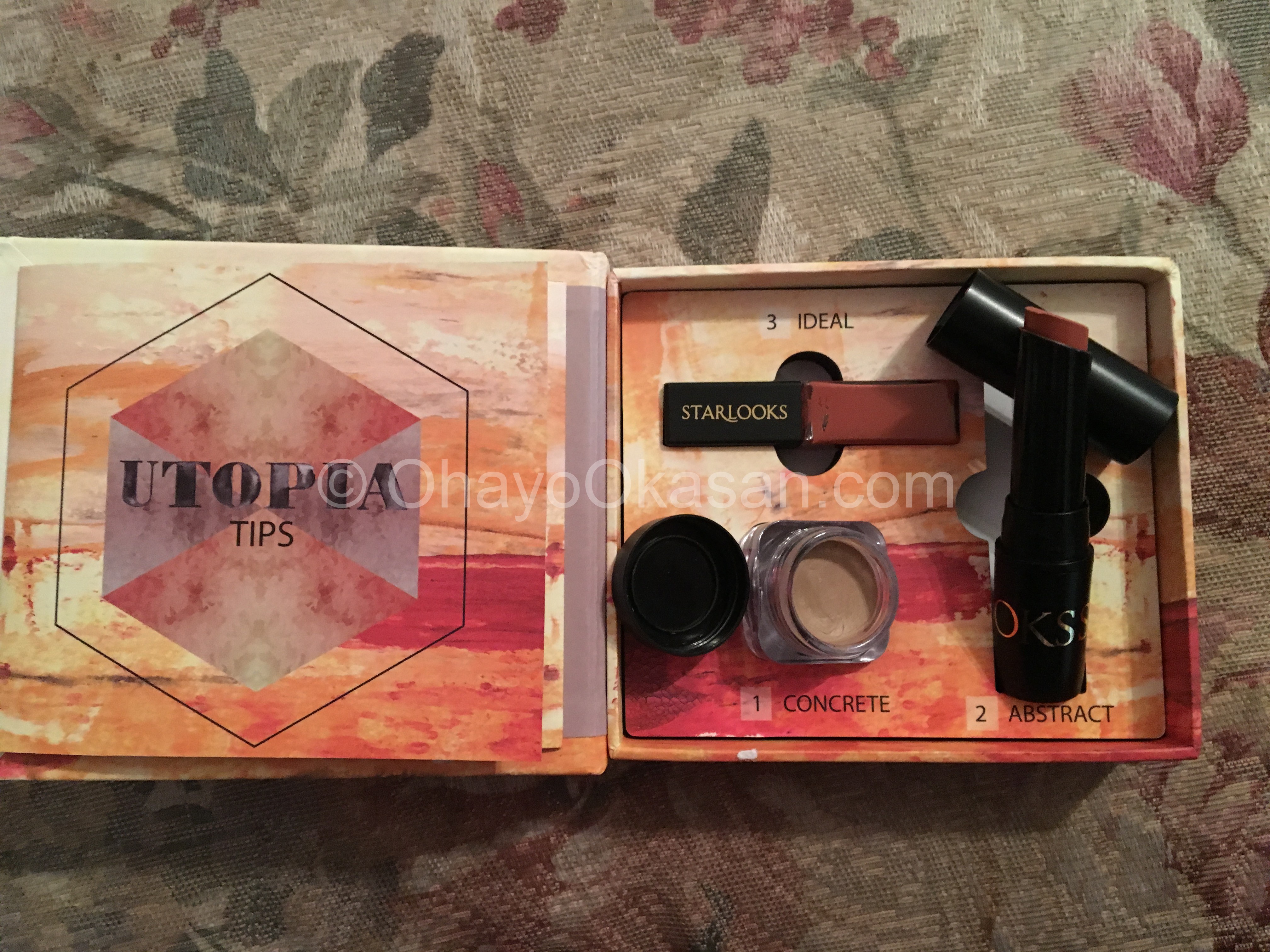 Every one of these comes with tips that talk about each of the items, show you how they used them and gives you sort of an idea of what to go for. The Utopia Starlooks Looksbook came with 'Concrete' cream eyeshadow, 'Abstract' cream blush stick, and 'Ideal' lip color. Ideal can be used on it's own or over another color. So, I just used it on its own for this experiment.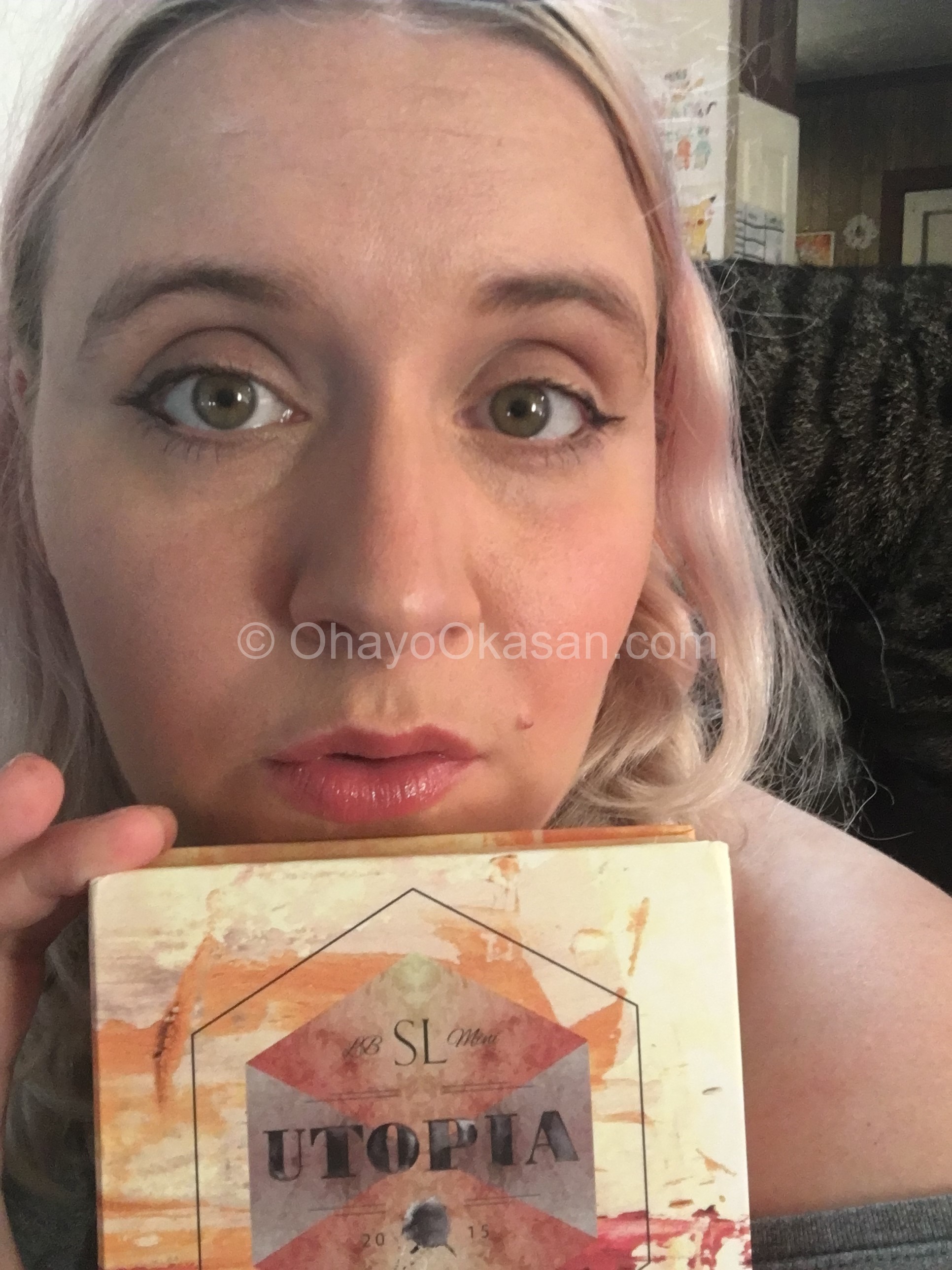 I was afraid that Concrete wasn't going to show well on me and… I was kind of right. I have it on, and it did a good job of hiding the fact that I'm tired and so my eyelids are always pretty much pink. :/ So that was nice. But it didn't look as fabulous as it did on their model… then again, I'm not a makeup artist. So that might be part of it. Still, I like that it wasn't over the top, it looked nice on me!
For my Starlooks Looksbook look here, I went ahead and used my own eyeliner and mascara. Not as good as they did in their picture… because I still can't manage to properly line my upper eyelid. So I… gave in while I was ahead here.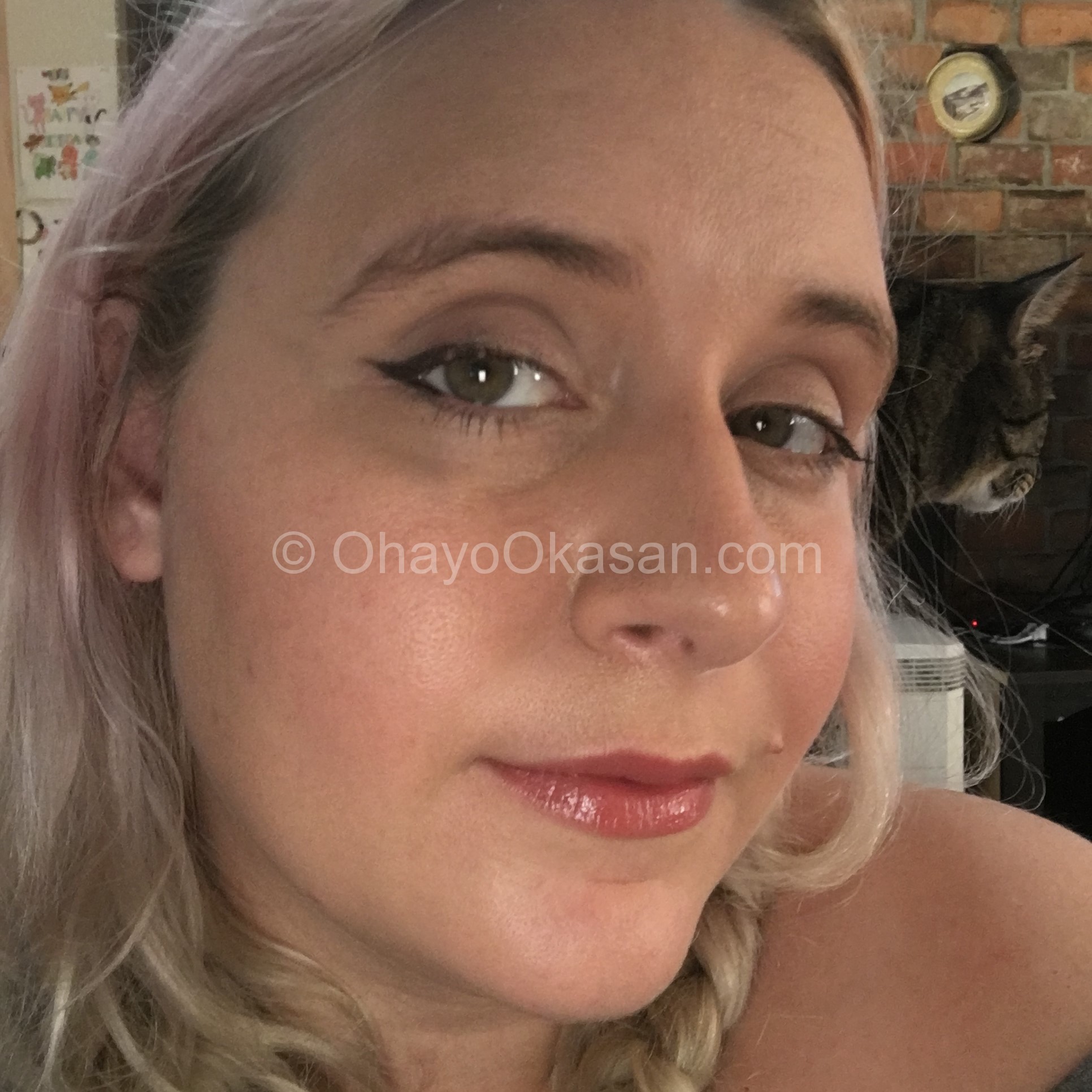 I don't often wear blush, because my cheeks are kind of pink anyway and I actually bought a tinted moisturizer to mask that fact. But, hey, I added some of the abstract anyway. Not a ton, not nearly as much as they had in the picture, because that style is a little too bold for me. But I like the little bit of color it added without it being too obvious.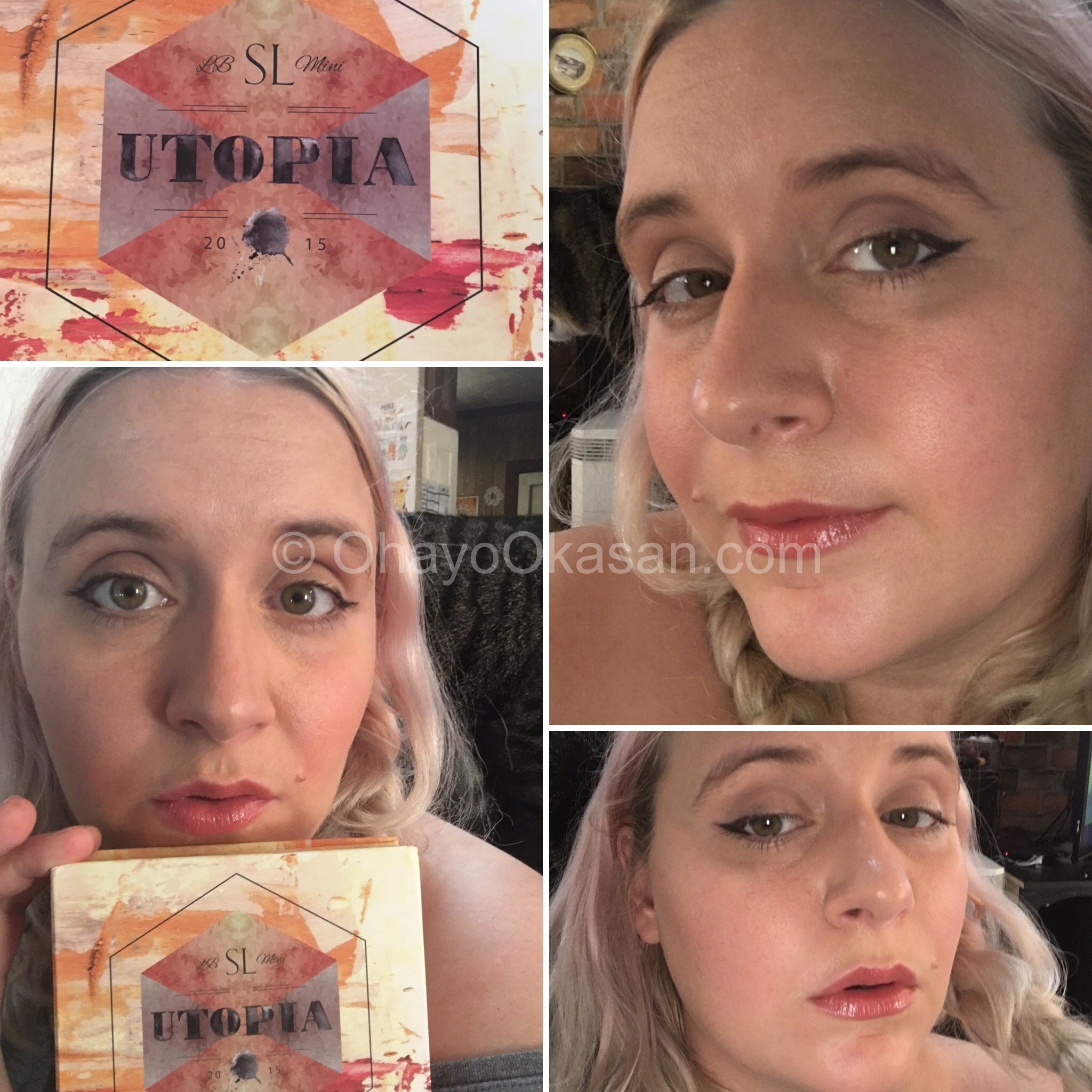 My favorite two things in the Utopia StarLooks LooksBook would have to be the Concrete eyeshadow and Ideal lip color! I think the more subtle look I was able to get with this was right up my alley, makeup, without being all crazy and feeling like I had someplace more important to go than getting the kids from school. 😉
StarLooks LooksBook is part of my 2015 Holiday Gift Guide! You can give them some love on Instagram, and subscribe to their service. :3 Only $12 a month? Totally worth it in my book!