Last year when I went to Seattle last I took Lisi and Risiel to the Seattle Aquarium.
It was kind of an impromptu trip, as we were wandering around the downtown area and just decided 'hey why not?'
Right after we entered I was pretty wowed by the Window on Washington Waters. So many fish! There are dive times, but we weren't there during one. Still, we all stood there for a little bit and enjoyed watching the view!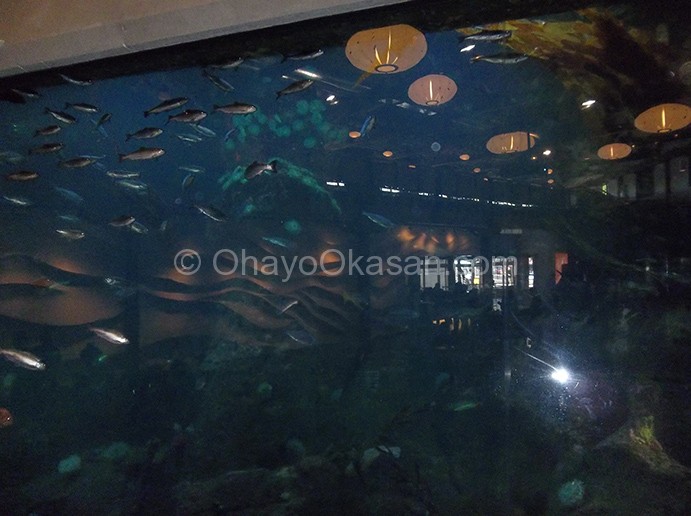 Tucked in on the way further into the Seattle Aquarium, there was this perfect little indented part to have Lisi take a picture! Granted, it didn't work well without a flash… and with the flash you can see it. Still, I manged to catch a very happy Lis!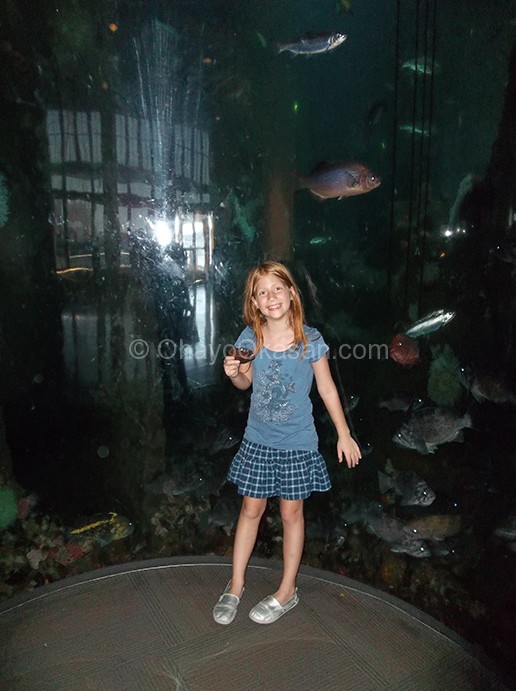 Our next spot was the Life on the Edge touch pools! Even I was 'brave' enough to touch things in the little touch pools, and usually I don't think I could. Still, I was intrigued, but not nearly as much as Lisi who would have probably been happy to spend our entire visit gently touching sea life!
See my little red head so interested? I'm surprised she was so into touching things considering she absolutely hates hates bugs and things. But I guess if they're in the water and cool looking, they're totally not scary? 😉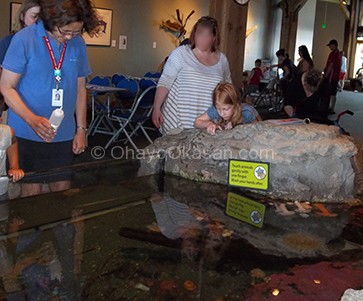 I could have stayed in the Ring of Life for awhile. One of the great things the Seattle Aquarium has is a 12-foot high crystal ring that's full with MOON JELLIES! They were so awesome to just watch move around and look at. I took a video, but it's not that great of one sadly. Still, I enjoy it. Lisi was a little bummed that I took her away from the touch tanks as you can see in the picture below.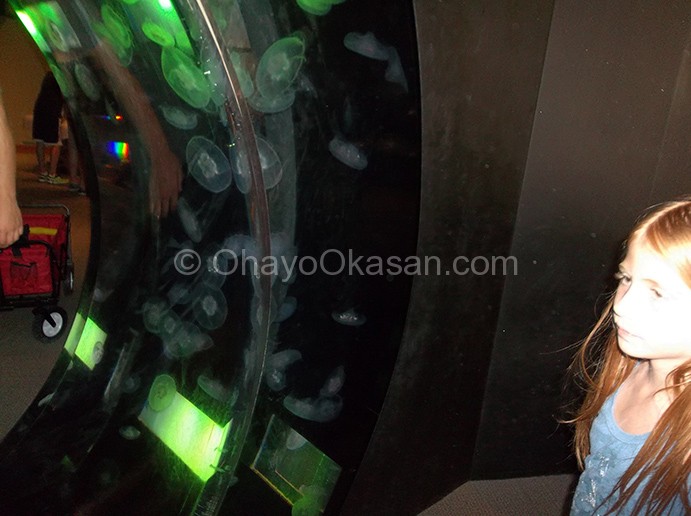 For me the best part of our visit to the Seattle Aquarium, was getting to watch the Sea Otters get fed! They are sooo cute, and I took so many pictures but they moved so fast and it wasn't the easiest location to take pictures. Still, here's the cutest one I got. Look at the little guy! Sooo adorable! They were getting to munch on crab leg pieces.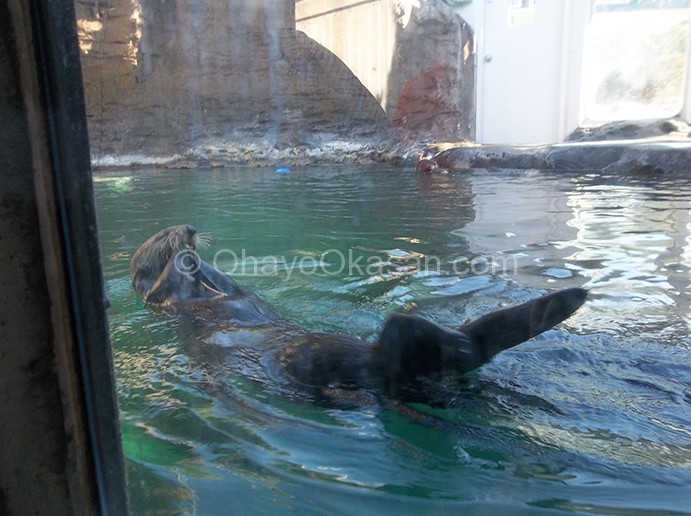 The aquarium still had a few cute places to take pictures like this. Hahaha, absolutely adorable! Risi was too small to really do these, but Lisi had fun, and wanted a LOT of pictures in these.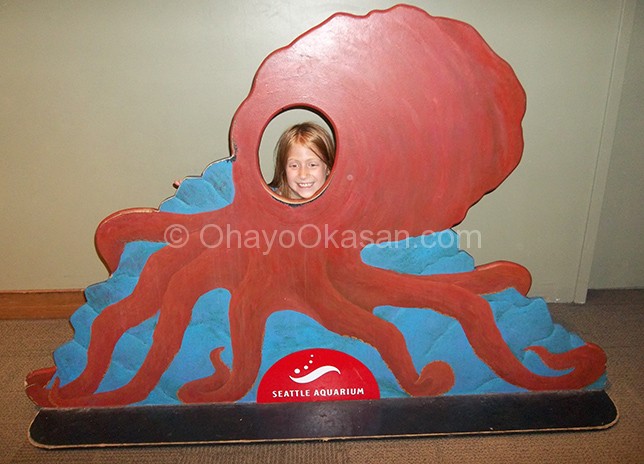 The Seattle Aquarium was opened in 1977 by the City of Seattle Department of Parks and Recreation, which owned it until 2010. In 2007, a major expansion added 18,000 square feet that included a gift shop, cafe and more. I'm glad we got to go after the expansion, as it's so nice there!
They're open (currently) from 9:30 AM – 5 PM daily, and worth a visit!