Disclaimer: We received the following items in order to facilitate this review, no other compensation was gained in writing this post.
Aurora World Plush is a global leader in the plush toy industry, goodness knows that a fair majority of the stuffies Sisi has are from Aurora!
She loves their various adorable sheep, and they have some awesome My Little Pony plush as well!
This time around we were sent toys from the Sea Sparkles, YooHoo & Friends, and Miyoni lines of plushies.
You can see Sisi with Staree and Clownee, two of the small plush from the YooHoo & Friends line, which is a group of endangered species themed plush.
Lisi got Jewel, of the Sea Sparkles line which is an adorable collection of mermaids from Aurora World Plush. Lisi loves Jewel too, and likes to pretend to make her swim. I love her beautiful sparkly tail and soft blonde hair. She's very pretty and, like all Aurora Plush, very well made!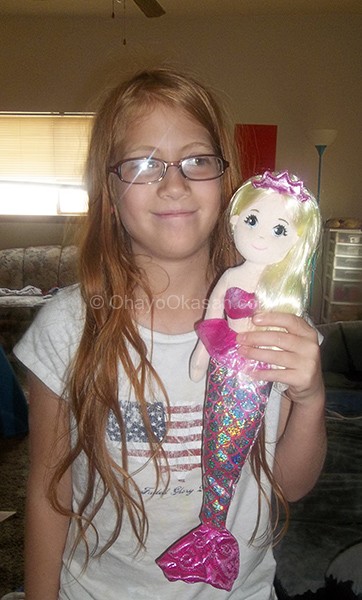 Var got a Pomeranian plush, from the Miyoni line which features lifelike animals. The moment he saw the puppy, who I think he's named Shiloh, he snatched it up and snuggled it close.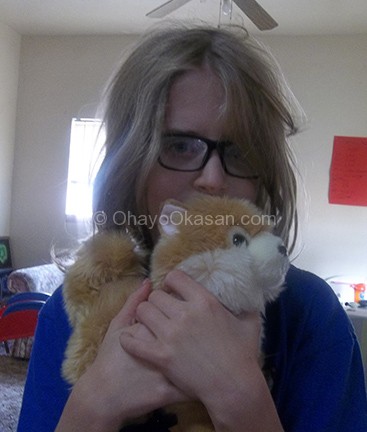 There are so many other offerings in Aurora World Plush's line up of wonderfully made plush. I previously featured their My Little Pony plush, and they've added ones with real hair since then! The Rainbow Dash looks positively amazing and I think I know some plush that need to be under the tree on Christmas morning!
Aurora World Plush has some adorable and just plain awesome toys that are new this year, check out their New For 2015 plush!