Disclaimer: This post is sponsored by way of sending me the product, no further compensation was gained for writing this post.
I've been a little wishy-washy over buying or ever using a silicone baking mat. I wasn't sure if they'd be any good. So I was happy for the chance to try this baking mat by Bake It Fun.  You can use that link <- to buy it on Amazon, and get free shipping if you have prime. 🙂
*note that is an affiliate link, so I'd earn a small amount if you do purchase from that link*
It's easy to use, easy to clean up, and I no longer have to suffer from stuck on cookies when I am baking with my older cookie sheets! It's fantastic!
The first time I used the baking mat was when I attempted to make some gluten free donuts. Sadly.. they just didn't work out in the slights! But at least the bake it fun mat was easy to clean up no matter what I've put it through. I even accidentally got some caramelized sugar on it and was surprised at how easy it was to clean up!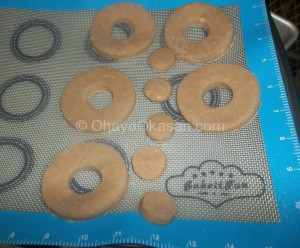 I am so happy to have the Bake It Fun baking mat! I should have had one of these a long time ago!