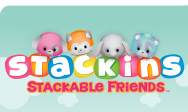 New from Funrise toys and exclusive to Justice stores are STACKINS stackable friends!
Stackins are these cute little stuffed animals that stack, and have their own adorable features and personalities. Right now there are only four STACKINS available, Bonny the Bunny, Checkers the Cheeta, Kiki the Fox, and Poppy the Puppy. From what it looks like there will soon be a cow, owl, raccoon and maybe a monkey? It's hard to tell for sure, but I am excited to see more of these adorable little guys that's for sure!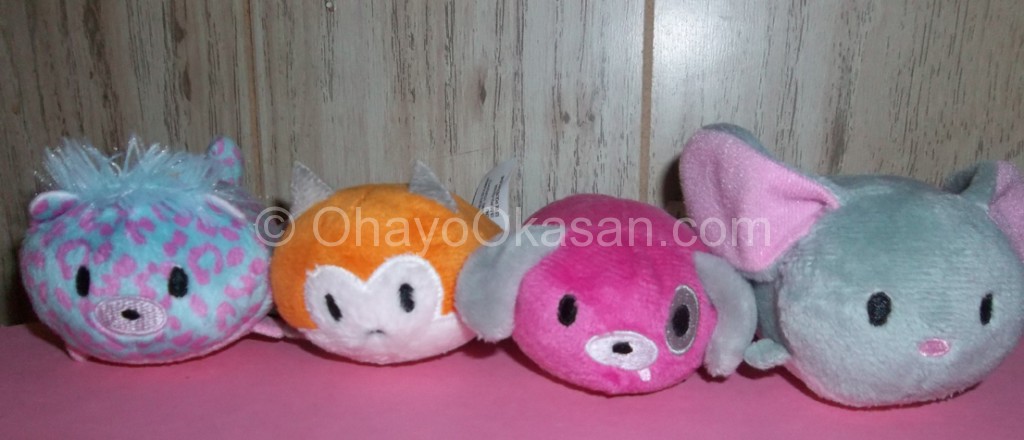 Originally I thought Sisi would have loved these, but it's actually Risi that has taken so the STACKINS stackable friends the most! I think my favorites are Kiki the fox and Checkers the Cheetah personally. But I like foxes and cheetah's! Not that bunnies and puppies aren't cute… but… well. Cheetah! Fox! Okay okay, I should be able to articulate that better, but I just… can't. 😛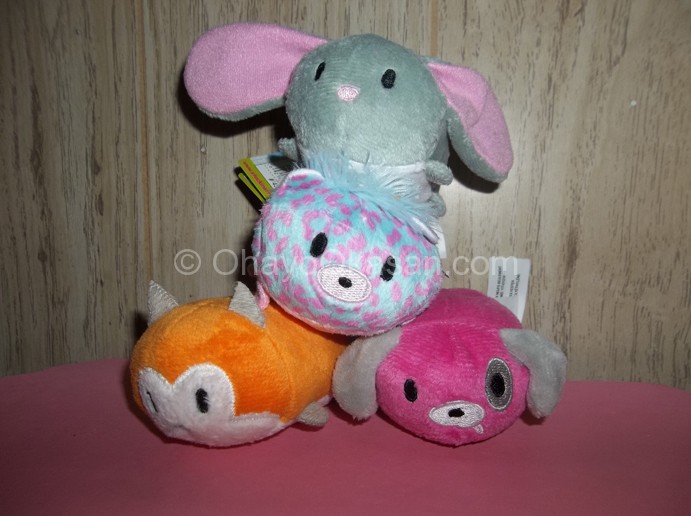 Now of course we received one each of these little guys as a surprise to review and tell you all about them. We don't have a Justice nearby, but thank goodness for the internet because now I can watch their site for the rest of the STACKINS stackable friends as they get released!
Oh, I should of course probably mention that even the kitties like the STACKINS too, but I guess that's only fair considering how often I catch Risiel playing with cat toys. Ah toddlers… ahh kitties.
Which animal do you think would make the cutest STACKINS stackable friends character?