I recently decided I should retry dying my hair silver again.
It looks more silver on pictures than it does to me IRL, which is frustrating. It came out a light blue, not that I don't like it. But now I am deciding if I want to spend $50 on a different silver hair dye or just say "fsk it!"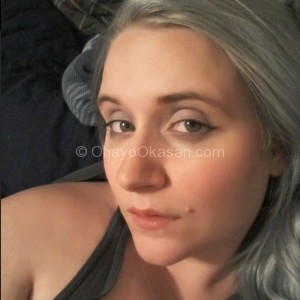 I also played with makeup for a bit, I thought it made me look older, when I didn't want to look older. But I guess makeup makes MOST people look older. Right? Ah well…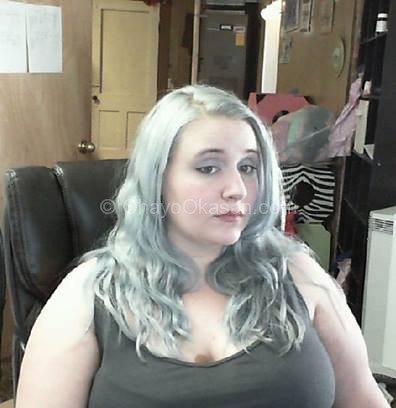 Okay, so there is a Webcam picture. Yeah yeah, our houses heater is just out there in the open and it's kinda really ugly. The white door next to that leads into our laundry room.
Anyway, the picture shows a bit more of it's blueness in this shot. Plus you can see some of the "wavy inbetween BS" that I consider my hair to be. Sometimes it's more curly than this, sometimes less. It loves to tangle at night anyway. I was attempting to change my part into a side part. But it was really annoying feeling so I gave up. I'll do it sometimes, not always.
I think of all of them, this one shows the blue in my hair a bit better. Ah well. It turns out I had somewhat messed up on reading the instructions for the color I did get. Hmm, and all the "tutorial" videos on how to get yourself dyed silver are really just a bunch of people talking blablabla for what feels like twenty-years and then saying "well anyway, use this." Oh gee… thanks!
So, back to the drawing board, and possibly buying something else. Or, yanno, trying what I already have buy maybe trying a different way. Who knows.
What is your favorite hair color to have?