Chicken Soup for the Soul and Zaycon Foods provided me with complimentary products. The opinions I have expressed are my own.

Together with Zaycon Foods and Chicken Soup for the Soul's new relationship it's easier to get fresh wholesome food outside the grocery store setting. I'd never gone and picked up food from a Zaycon event before, and it was a rainy day when they were here to deliver chicken and other products. We were there to get a 40 pound box of chicken. I know that sounds like a lot, but we feed eight people! So we go through a LOT of chicken when we do.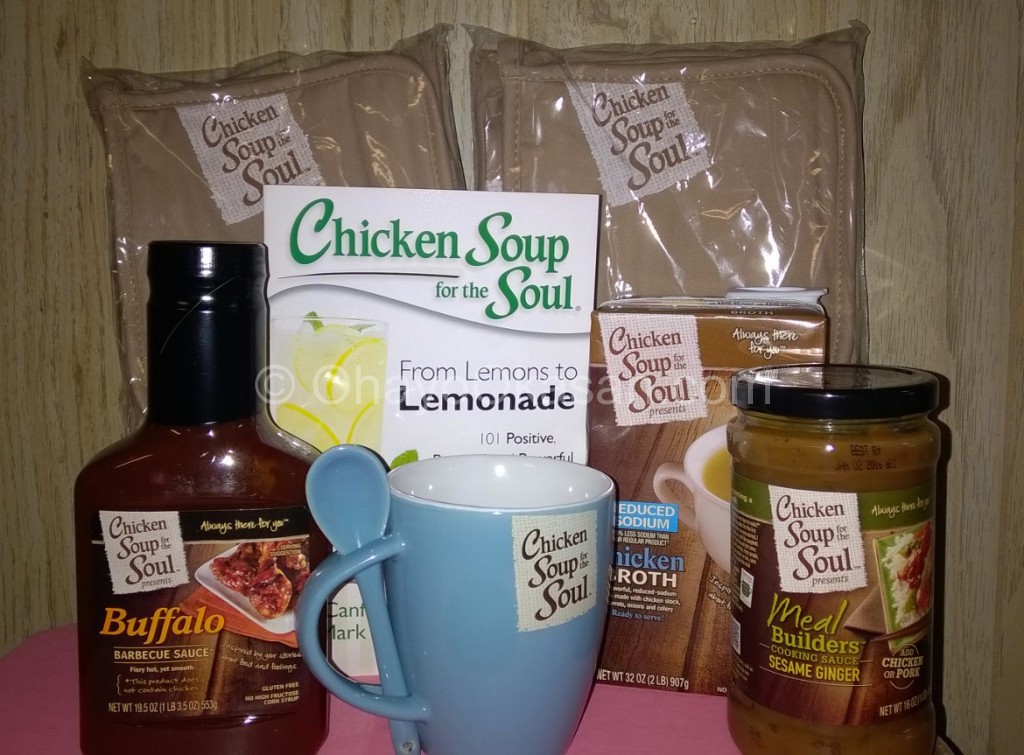 It all started with a care package of Chicken Soup for the Soul stuff. Aprons and pot holders, From Lemons to Lemonade book, chicken broth, buffalo BBQ sauce, a mug with spoon, and the meal builders sesame ginger.
Some information about Chicken Soup for the Soul Food:
Delicious, nutritious food brings people together around the table for healthy meals
Premium quality at a price below the competition
Sustainable packaging in environmentally-friendly Tetra Pak cartons and glass
Created by Chef John Doherty, former Executive Chef at the Waldorf Astoria
We pulled up to the Zaycon Foods truck and I felt kind of bad for the guys working there. Considering the rain and all!
Everyone was so friendly and nice though, it wasn't like they acted put out. Which is a feeling that I usually get from most everyone working at a grocery store. Like they absolutely hate their jobs and don't want to be there. So the attitude of the Zaycon folks was appreciated! More so because I get intensely nervous in social situations. Still, I look forward to my next Zaycon event where I can experience more of their wonderful products.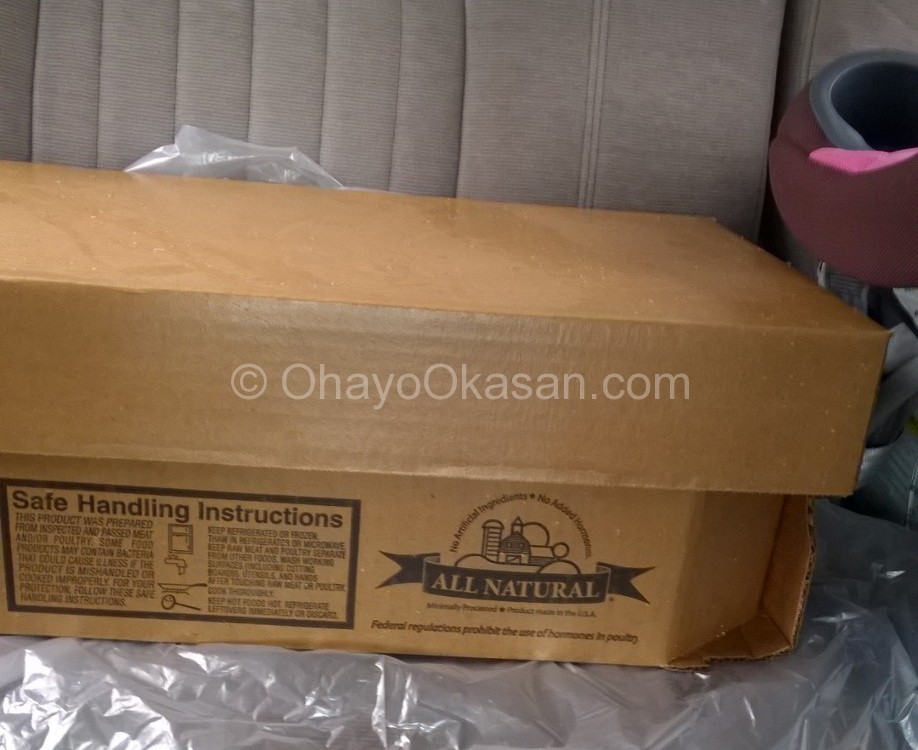 One 40 lb box of chicken, placed in to the car so we can go!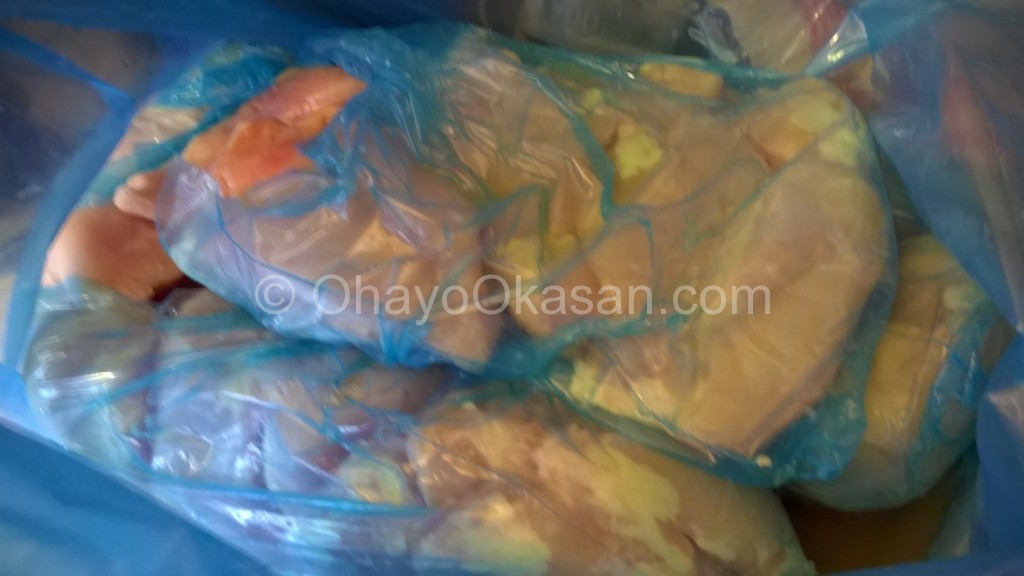 It was kind of strange to just see them there in blue bags! I'm used to chicken straight from the store. So.. what did I really expect? I have no clue!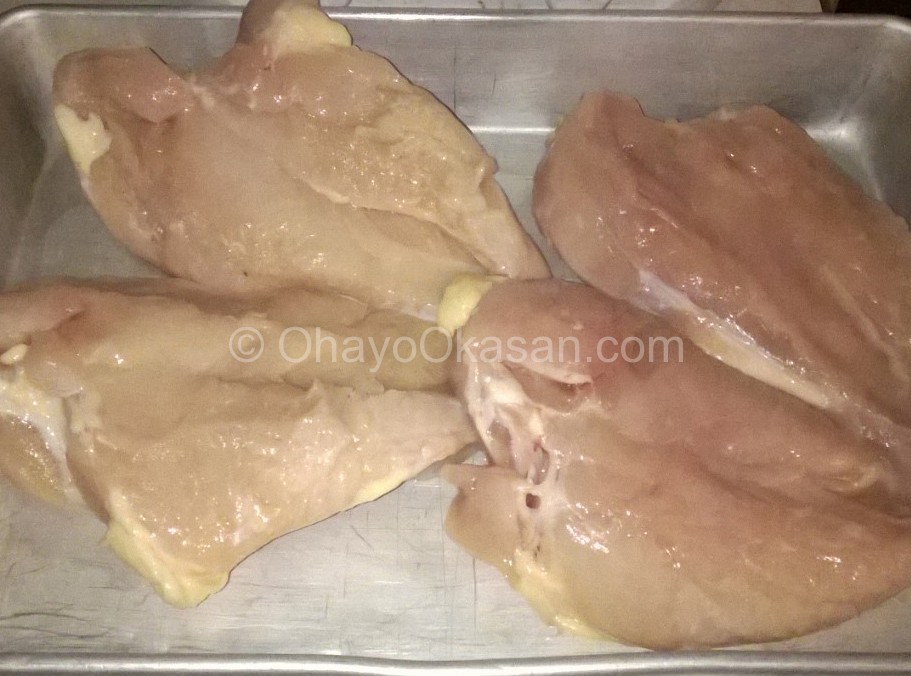 These must have been some GIANT chickens, the breasts were huge, but wonderful quality. Don't they look lovely?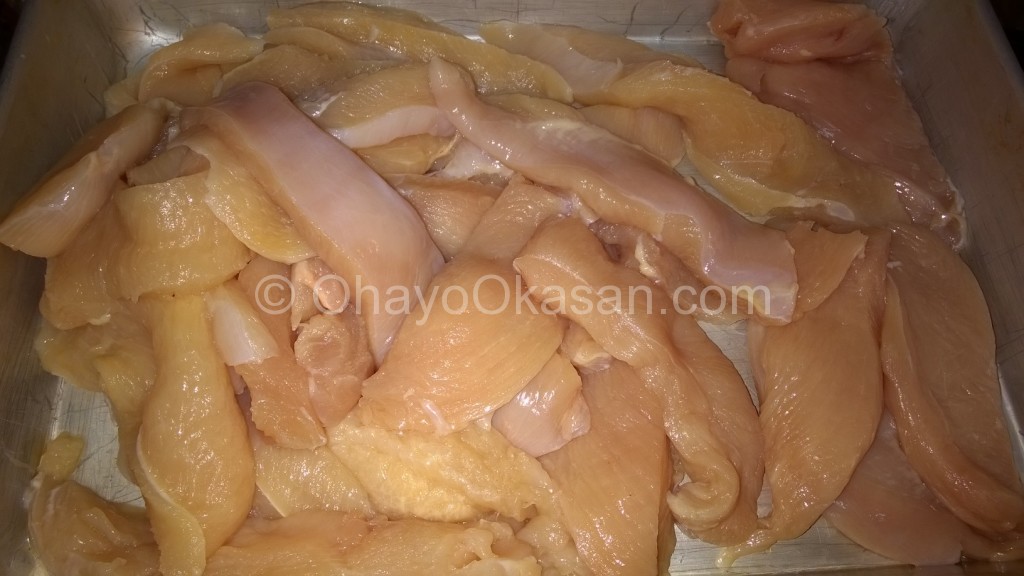 Our first meal involved cutting the breasts into strips, and then letting them soak for a bit in the Chicken Soup for the Soul broth that we have. I didn't take a picture of that one… sorry! After they soaked/marinated for a bit, we did a coating of a special mix of flour and spices. Lisi had been bugging me for what felt like forever just to make chicken like her dad makes. But I didn't really like the recipe, it didn't sound just perfect. You know?
So we edited it!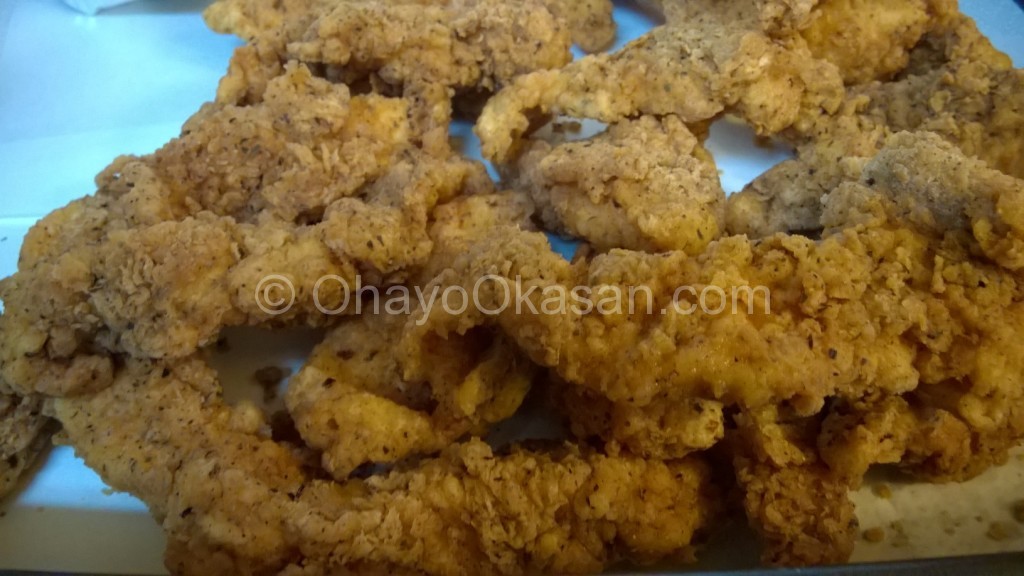 Fried Chicken Recipe:
Ingredients
3 tablespoons salt
4 cups flour
3 tablespoons pepper
1.5 tablespoons paprika
1 teaspoon garlic salt
1 teaspoon garlic powder
2 tablespoon sweet basil
2 teaspoon oregano, ground
1 teapoon ground ginger
2 teaspoon onion powder
1 teaspoon thyme
Mix all together.
Take pieces of chicken and dip in slightly beaten raw egg. Coat chicken in flour and spice mixture. Dip once again in egg and coat again in flour mixture.
Fry chicken in oil.
The double dipping is optional really, but we prefer it! We did once without double dipping, but after the first few pieces.. I felt like it really needed it! Of course, we had to double it too.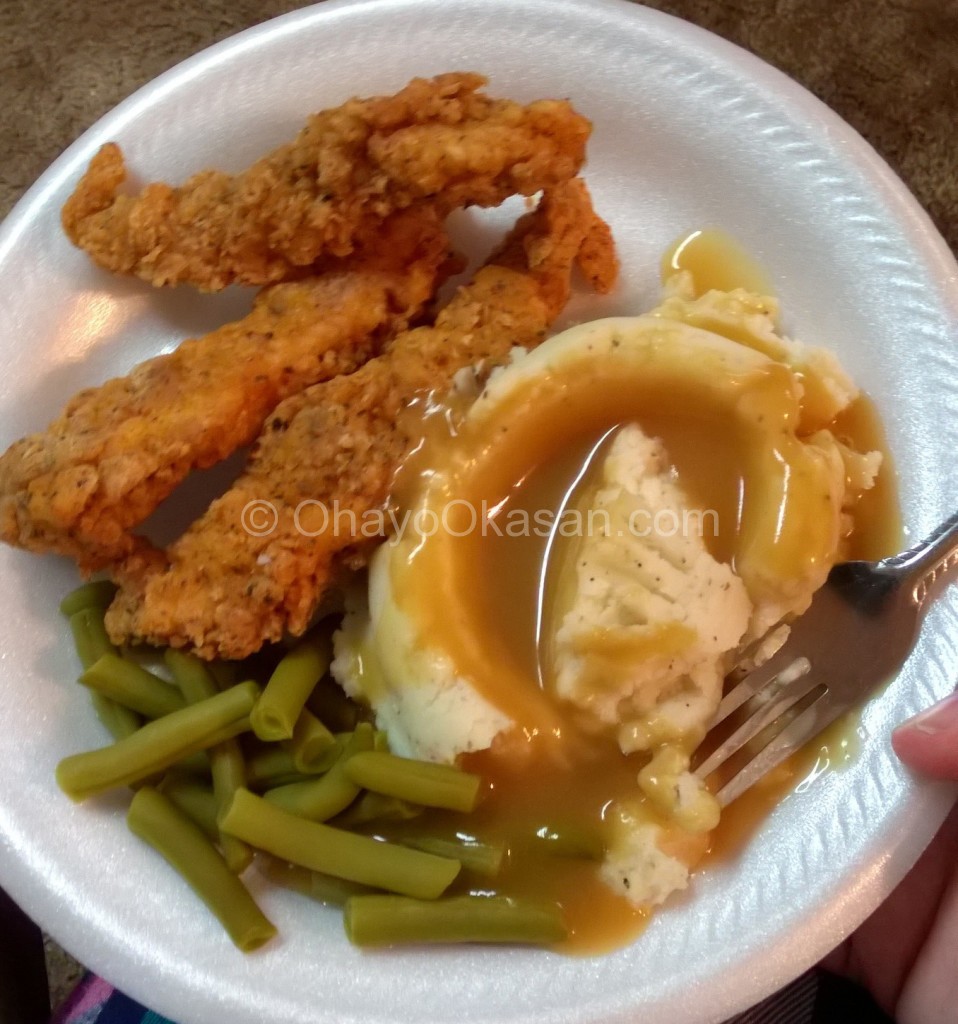 Together we got to enjoy some really delicious chicken, with the most tender juicy chicken I've EVER experienced at home, and that's saying something. I also used some of the broth that we hadn't used to soak the chicken in place of some of the water for the packet gravy we used. I likely could have made it from scratch, but I was a little pressed for time all things considered.
We had a really enjoyable meal together with Zaycon's chicken, the recipe and I love the From Lemons to Lemonade book. Thank you Zaycon Foods and Chicken Soup for the Soul for working with me!