I'd never heard of Community Coffee before, but I have to admit that I am glad we got to try this one out!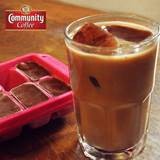 Disclaimer: we were sent the following items in order to facilitate our review, no other compensation was gained in the writing of this post.
One thing that Cid loves is coffee… lots of coffee. Actually it's pretty hard to get him to drink water, and I actually challenged him to survive an entire week WITHOUT coffee. He did manage, and he got a special prize for his effort (he got a Lego set of his choice..) anyway… his current goal is no more than one cup a day.
Still, we've noticed that even our regular brand of coffee can be woefully hit or miss in terms of flavor and quality. Crummy coffee, yep.. first world problem, but a problem for us none the less!
We were sent two flavors from Community Coffee, and I picked Vanilla Creme Brulee and Pecan Praline. Cid looooves Vanilla, and I thought the Pecan Praline sounded delicious.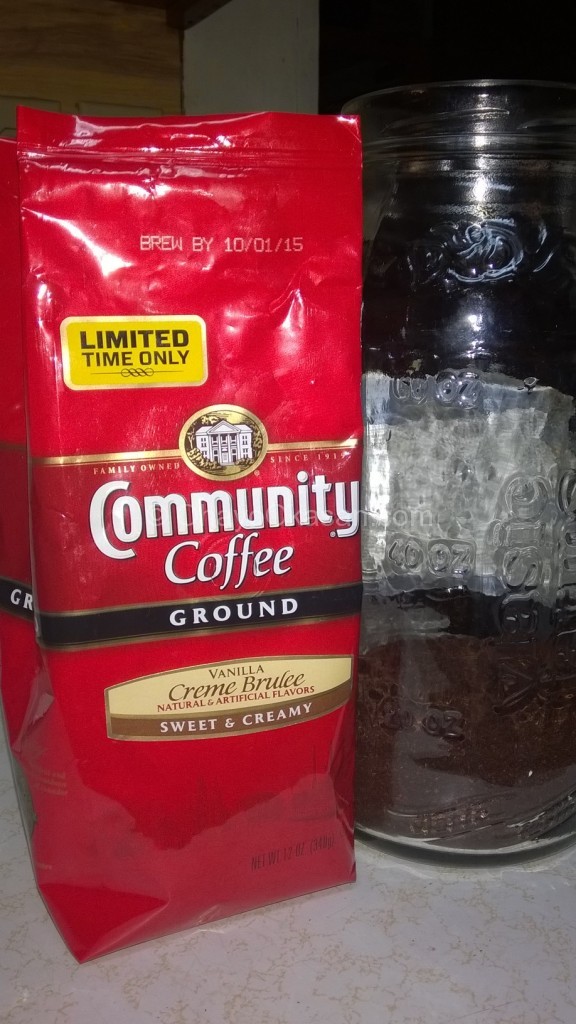 Wouldn't you just know that tragedy struck and all out glass parts for coffee makers are broken? Uggh.. In the end, we just went ahead and cold brewed some coffee! Let it soak in water for 24-48 hours and we're good to go. I save giant pickle jars, wash them really good, and use them for cold brewing.
We started with the Vanilla Creme Brulee, Community Coffee's newest flavor, like I  mentioned and I was surprised how much I actually liked it! I wasn't so sure on the flavor when I first opened the bag, in fact I was a little caught off guard. Cid absolutely loves his daily latte made with it!
I like the Pecan Praline just like I thought I would, I think it'd be perfect in a milkshake and now that I've thought of I know I'm going to have to experiment!
Community Coffee also offers tea, pods and k-cups of their coffee. I haven't tried any of that though, as I don't drink tea nor have a K-cup maker! You can order directly from their website and I've seen their coffee at a couple of stores in my area.
With May being Military Awareness Month, I'd like to make a special mention that Community Coffee Company supports U.S. military personnel by doubling orders to ensure servicemen and servicewomen get a cup of home. When you buy a Military Matchset of four 12oz, 16oz, or Single Serve 18ct coffees, Community will match your order with an additional four, and send all eight items plus a signature military mug to the APO/FPO or military base address you provide.