One of the things I absolutely love for Valentines day is just getting to relax and enjoy the day without having to do a ton. I don't want to go sit in a crowded restaurant filled with other people and their conversations, or wait in line at one of my favorite places which… annoyingly… doesn't even take reservations on huge days like Valentines day.
Disclaimer: I was sent coupons to try and share the following product, no other compensation was gained for writing this post. Thanks for understanding!
Thankfully, there are many ways to do that. Have a nice dinner at home and have a wonderfully indulgent dessert without a giant price tag or the headache (and possible panic attack!) of being in a crowded place. You may or may not know about Breyers Gelato Ingulgences, but oh wow are they gooood. I've gotten to try them before, so this time we went for flavors that we didn't try the last time! One of the great things about getting to try these now, is I know what we like and so there are no gambles on Valentines Day. grin
So far we've tried Raspberry Cheesecake and Tira Misu before these two! They have a new Chocolate Mint flavor that sadly I couldn't find at the stores I went to in town. Hopefully soon though!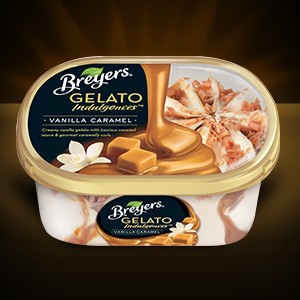 Now Cid doesn't like chocolate nearly as much as I do, so this Vanilla Caramel Breyers gelato?? Perfect for him! Plus the kids seemed to super enjoy it as well. I have to say that opening the containers always leads to a struggle for me. No no, they aren't hard to open! But the Gelato is just so darn pretty! It's hard to want to scoop into this bit of perfection in the form of a frozen treat. You know?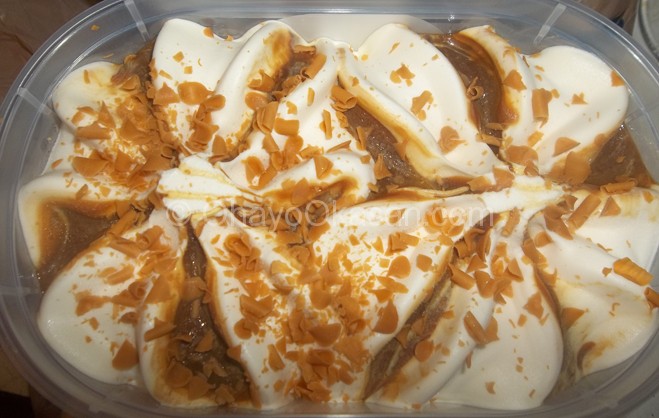 In the end? Ohh, it was worth it. The delicious caramel mixed with vanilla was the most perfect vanilla/anything else combo I've ever tried. It's smooth, creamy, and the perfect mix of vanilla and caramel. Cid of course loved it too, but I have a hard time putting other peoples verbal review into words days after it's happened.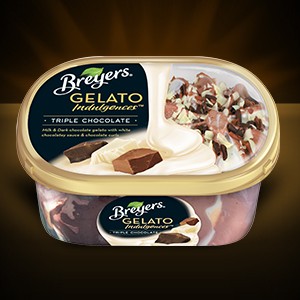 Now me? Ahh me, yes. I decided on the Triple Chocolate variety of Breyers gelato. Dark chocolate, milk chocolate, with swirls of white chocolate (I don't really love white chocolate, but the swirls were small enough that they didn't bother me at all..) plus little curls of dark/white chocolate that made a beautiful and delicious finishing touch!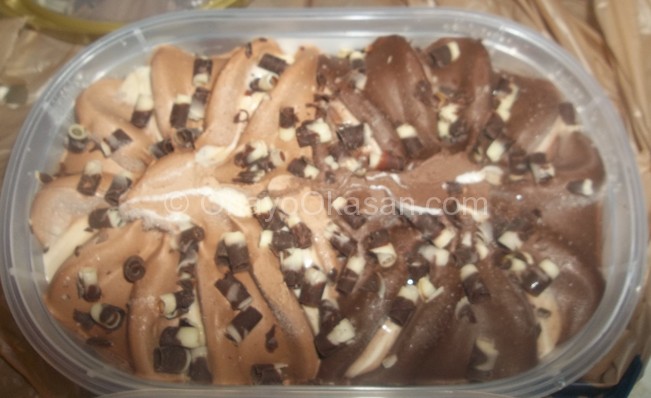 But then there was a problem. The dark and milk chocolate were on different sides. Ohhh!!
So I had to eat right from the middle first. I wanted to experience both the milk and dark, and I was so happy I did so. Yes, yes, I could have scooped from one side and then the other, but that would be just… strange to me. ahem anyway…
The verdict? Wow. If I hadn't stopped myself I would have eaten the entire container in one go. It's delicious, even the dark chocolate, which is the perfect level of dark and isn't too dark.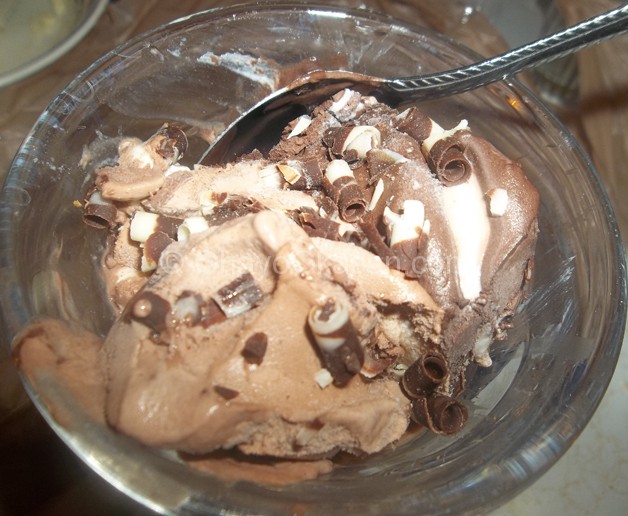 Make your Valentines Day simple with a delicious dessert to add to your at home dinner and relaxation! Avoid the crowds and indulge, why not?
Have you ever tried any of the Breyers Gelato Ingulgences before?