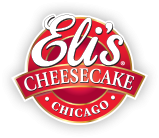 Love Cheesecake? Okay okay, what kind of question is that, the question should be who DOESN'T love cheesecake? Granted I'm picky with Cheesecake… Sisi and Cid like cheesecake a fair bit more than I do.
Still, when I heard of Red Velvet Cheesecake… oh my goodness. How could I not want to try this out?
Eli's Cheesecake sent us a Red VelvetCheesecake to review, and spread the word about this Valentines Day (as well as offer one to giveaway!!)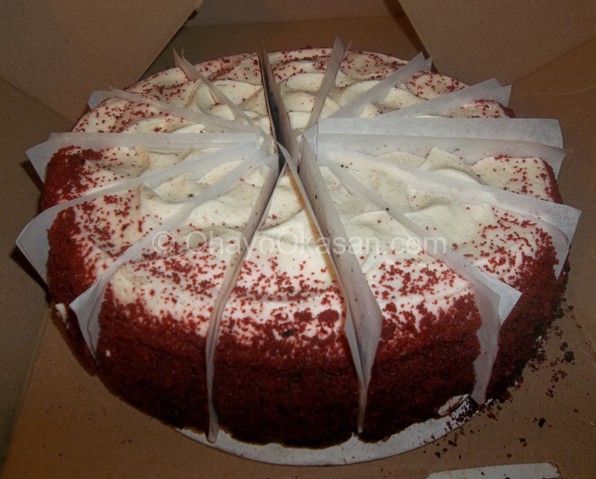 Right of the bat the cheesecake is ready to serve and enjoy. No cutting, no hoping you get perfect pieces. Eli's Cheesecake's are ready for you, right then, right there, just telling you to eat them. Perfect pre-sliced and ready to serve portions make  giving everyone a piece no drama and no stress.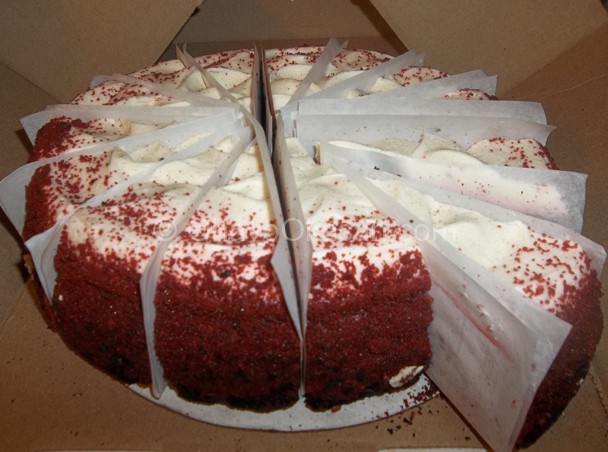 I just pulled out each slice of our red velvet cheesecake using the sheet of parchment paper, put it on a plate and I was ready to go. Thank goodness! Trying to get perfect slices is something I try and do, but then I fail, and then I am frustrated at the lack of even slices and the possible drama.
Insert whines of "But why is his/her slice BIGGER THAN MINE?!"
siigh
So thankful that this didn't happen.
Cid doesn't really get the "big deal" about Red Velvet, but as I said he gets the big deal about cheesecake. In the end…? This is one amazing cheesecake! The cheesecake layer is on top of a layer of red velvet cake (oh my yum!) and is red velvet cheesecake itself. The upper 'frosting' type layer is smooth, creamy and just delicious.
Every bite is a mix of these three delicious layers and I can't even bring the right words to mind the absolute love this offering from Eli's Cheesecake's is.
Cid loved it, Sis loved it, Var loved it, and Risi did as well!! I exercised self control and only had two pieces.  Yes… only. giggle But I ate them on different days, so that's not too bad… Right?? >.> My overall verdict is a big YES to Red Velvet Cheesecake! More so from Eli's, super wow!