My Gadgets and Gifts offers an assortment of gifts like BassBuds, BassBoomz and Selfie sticks! It's a cute little online shop and I look forward to seeing them grow in the future.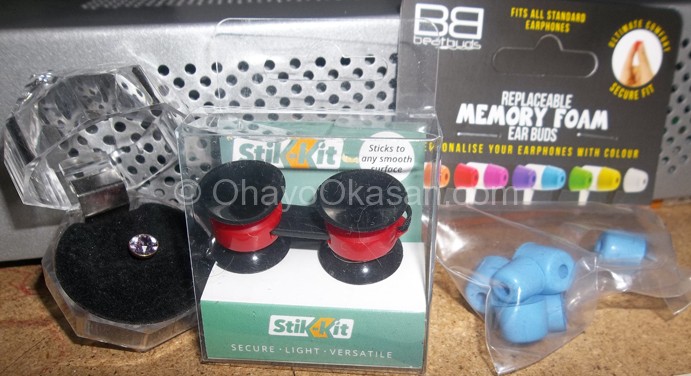 Of course they also sell Jack Gems, which is a great little thing to protect the headphone jack on your media play, tablet or phone, with some style!
I was sent a Stik-Kit, replacement memory foam ear bud covers (that go in your ear, I like these so much better than the squishy silicone type!), and a Jack Gem.
They also now offer some pretty jewelry, making it a one stop shop for things for someone on your list. Though their selection is currently a little small, I suspect they'll grow in time and have a lot more to offer!
What of these products do you think would be best for you? I love the Jack Gem, I've had trouble with lint getting into my headphone jack and needing cleaned up. So having it protected is a great thing for me!
I will also admit that… at times have considered a selfie stick! >.> Yes, I am serious!
My Gadget and Gifts did send me the above products in order to facilitate this review. No other compensation was gained in writing this post. Thanks for understanding!