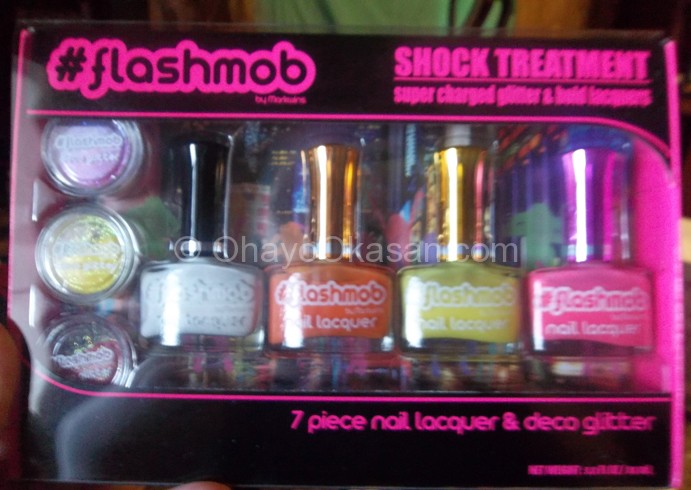 Markwins International offers a variety of sets that are great for kiddos or those who just love a little something different.
We were sent the #flashmob set Shock Treatment free for review, which came with four polishes and three 'super charged' nail glitters.
The #flashmob sets are available at Walmart, only at Walmart actually!
While I am not really the neon type of girl, Lisi tends to like things that I don't in many ways… So I knew this was perfect for her.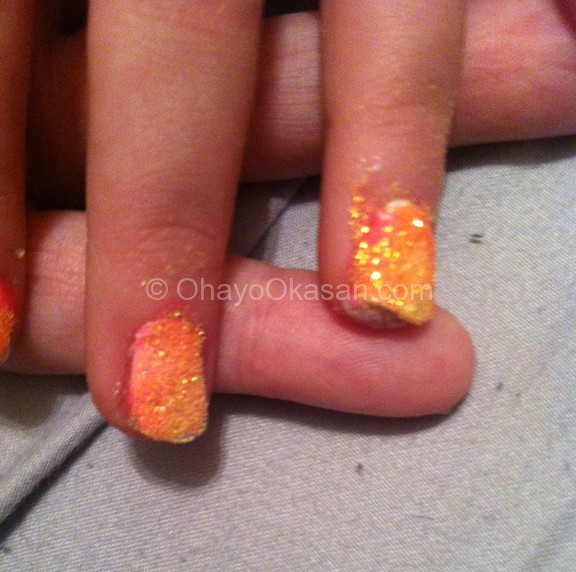 In my attempts not to hover over Lisi or any of the kids and do all of their things for them, I let Lisi do her own nails for the sake of this review. Plus, she'll learn better if she does it herself. Trail and error and all that.
For all the colors, it is recommended that you put a layer of the white polish on first. From there, you apply glitter. Lisi had fun doing different colors of polish and glitter and enjoyed the bright funky look she got. Even if she did need a little clean up assistance when she was done. >.>
Overall the kits are pretty cute, and have great colors. I am considering getting more of them for Lisi as she loves playing around with makeup no matter how bold the colors may be!
 Powered by BrandBacker