2015 Holiday Gift Guide
The holidays are near! Ohayo Okasan is pleased to announce that we are now accepting submissions for our 2015 Holiday Gift Guide. The Holiday Gift Guide will be promoted from October 15 – December 24. (Your product information and links will remain on the site indefinitely.)
If you'd like to get your product in front of our active and engaged 34,000+ social media followers on Facebook,Twitter, Pinterest, and Instagram, please read on…
*Disclaimer: I was sent items in exchange for review, and some links are affiliate links! Thanks!*
Family-friendly categories include
Babies, Toddlers, Children, Teens
Mom
Dad
Grandparents
Pets – Specifically cats
Household and Outdoor Products
What you receive
A slot in the 2015 Holiday Gift Guide
Item photos and links to your site
Price points and/or coupon codes included in post
Social media promotion for the duration of the guide
Gift guide will run on OhayoOkasan.com home page
Featured full review, giveaway please inquire
Submission guidelines
Products must be received by December 10th
Must have a retail value of $50+ or a combination of payment to meet this minimum
Must be a full-size item
Items are not returnable
OhayoOkasan.com has the right to reject any product that is not a good fit for our audience
Send your submission requests to kisa@ohayookasan.com. We look forward to working with you this holiday season!
HOME: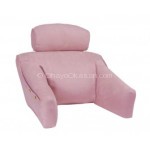 Bed Lounge:
Regular sized bed lounge!
Limited Edition Color: Dusty Rose
Different pillow shape and support options
*HGG Giveaway Participant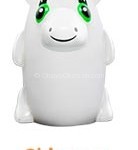 Bright Time Buddies
Shimmer Unicorn
Glow in 3 different colors.
Micathermic Space Heater
Perfect for bedroom!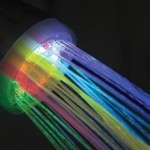 SHOWER WOW
Changes the color of your shower water, no batteries needed!
Fulcrum Gallery
Art Prints, Framed or not! So many awesome choices.
TOYS: 
Magic Castle XL – Bounce Castle
Buy Magical Castle XL On Amazon!

 K'nex Home Designer Building Set
433 Piece – Multiple Design capable set
Buy on Amazon
891 piece, double car, electric roller coaster.
Buy on Amazon
Make 6 different blasters!
HEALTHY LIVING: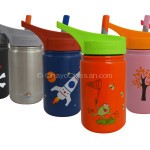 Eco Vessel:
Scout Kids Water Bottle and Aqua Vessel Insulated Filtration Bottle.
Buy
Review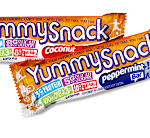 YummySnacks Bars
"Better-than-candy." Flaxseed, almond butter, coconut, etc.
Six delicious flavors: Peppermint, Brownie, Coconut, Cookie Dough, Peanut Butter and Chocolate.
SUBSCRIPTION BOXES: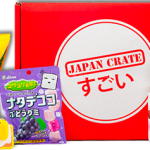 Japan Crate
PREMIUM CRATE: 
Premium $30 a month – Subscribe today! (Can also pick Mini $12/mo or Original $25/mo!)
*HGG Giveaway Participant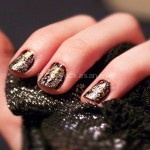 High Shine Club
Subscribe for either $15/mo or $25/mo
Receive 1 full size polish and up to 3 samples/tools/accessories.
 Taste Japan
Get a box full of Japanese goodies directly to your door, every moth!
*HGG Giveaway Participant

 Munch Pak – Mini
5-6 full sized items $10 a package or more depending on selected variables. Add a drink for $5 more.
Review!       Buy!    Use code OHAYOOKASAN for $3 off!
About 1lb of full sized snacks from Japan!
Woooo Japanese snacks GALORE this year folks!!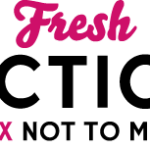 Fresh Fiction
Books, eBooks, Author Keepsakes and maybe more?
I need new things to read because I haven't read a new book in over 3 years! YIKES!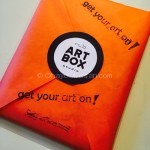 RLB Art Box Studio
Monthly box with items to create your own work of art. Instructions included!
*HGG Giveaway Participant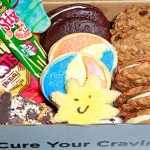 Monthly Munchy Box
2-3 Salty/Savory and 2-3 Sweet snacks. Along with 1 Munchy of the month!
$32.95 a month.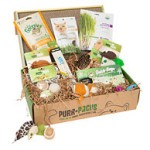 Purr*Packs
Monthly subscription box for kitties! Megapack if you have more than 2!
Customize to your cats Coat/fur colors, flavor profiles, and names!
*HGG Giveaway participant
Monthly Subscription of fishing items!
$15/19 depending on options, savings for longer subscriptions.
*HGG Giveaway participant
One custom polish, monthly mini polish plus 1 -2 special items! Chocolate in colder months. Woo!
$15.99 for single month subscription, savings with longer plans.
A monthly box with beads and things to make pretty jewelry.
$22 a month with $5 shipping.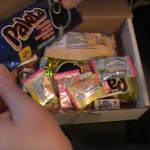 BoCandy
Half Size box = 3 or 4 candies/snacks. Full Size box = 6 – 9 candies/snacks.
Treats from around the world!
KITCHEN:
 YONANAS:
Can be used without Bananas so even I get to enjoy it!
*HGG Giveaway participant
I've got some AWESOME Zoku home items to share. One of which is the Iced Coffee cup pictured to the left!
*HGG Giveaway participant
BEAUTY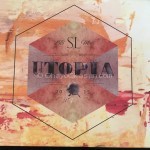 Starlooks LooksBook
$12 a month gets you 3-4 (sometimes more!) 3/4 sized cosmetics to try.
Each LooksBook is a different theme.
Review – Starlooks LooksBook Utopia
TECH: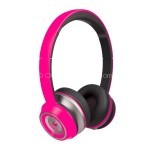 MONSTER NTunes Headphones
Many colors to pick from, up to 5 pairs can connect to share the same music!