BassBuds are the luxury high performance In-Ear headphone solution!
Adored by celebrities worldwide, including Rita Ora, Sam Smith and Calvin Harris, they're truly a brand that's worth the buzz!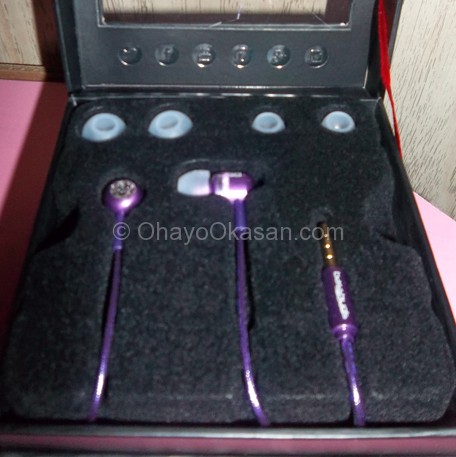 Key Feature include:
? The largest color collection in the world with 20 colors
? Each earpiece is embedded with genuine SWAROVSKI ELEMENTS
? High definition crystal clear Advanced Crystaltronics Sound
? Hands-free call handling: answer / end calls on the move
? Integrated MP3 controller: play, pause, skip tracks, voice control
? Compatible with all smartphones and MP3 players
? 3 different sizes of both memory foam and silicone ear buds
? Anti-tangle wire
? Gold Plated 3.5mm jack for optimum connectivity
? Precision cut lightweight Aluminium housing, not plastic like so many other headphones for $100.
For $85 you can get any of the beautiful classic BassBuds, mine above are purple and they're perfect. Included in your package will be BassBuds, with the built in Mic/MP3 controller, the Luxury Gift box and Free Accessories Bundle.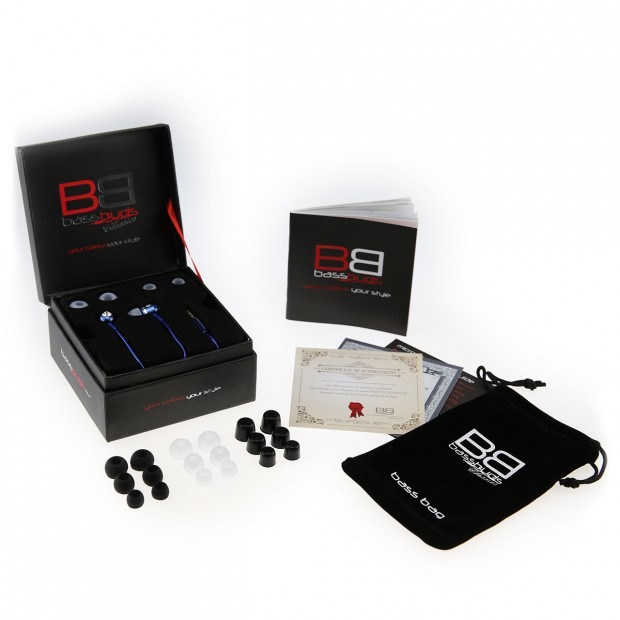 The sound quality of the ones I was sent are absolutely amazing! I never know what to expect with Headphones like these, but I am super pleased with my BassBuds!
Had I not used them myself, these would have made an excellent gift for someone this Christmas. Though I know at least one person who will be getting a pair for an upcoming birthday.