Obabie.com offers a cute line up of baby and maternity products. They're meant for the fashionista that is looking for affordable and chic.
They also offer some absolutely adorable gift baskets and diaper cakes that would be perfect for a baby shower!
I was sent a few things from Obabie in order to write a review, just a small sampling of some things for Risi really. Though they likely would have been somewhat better suited for someone a bit younger.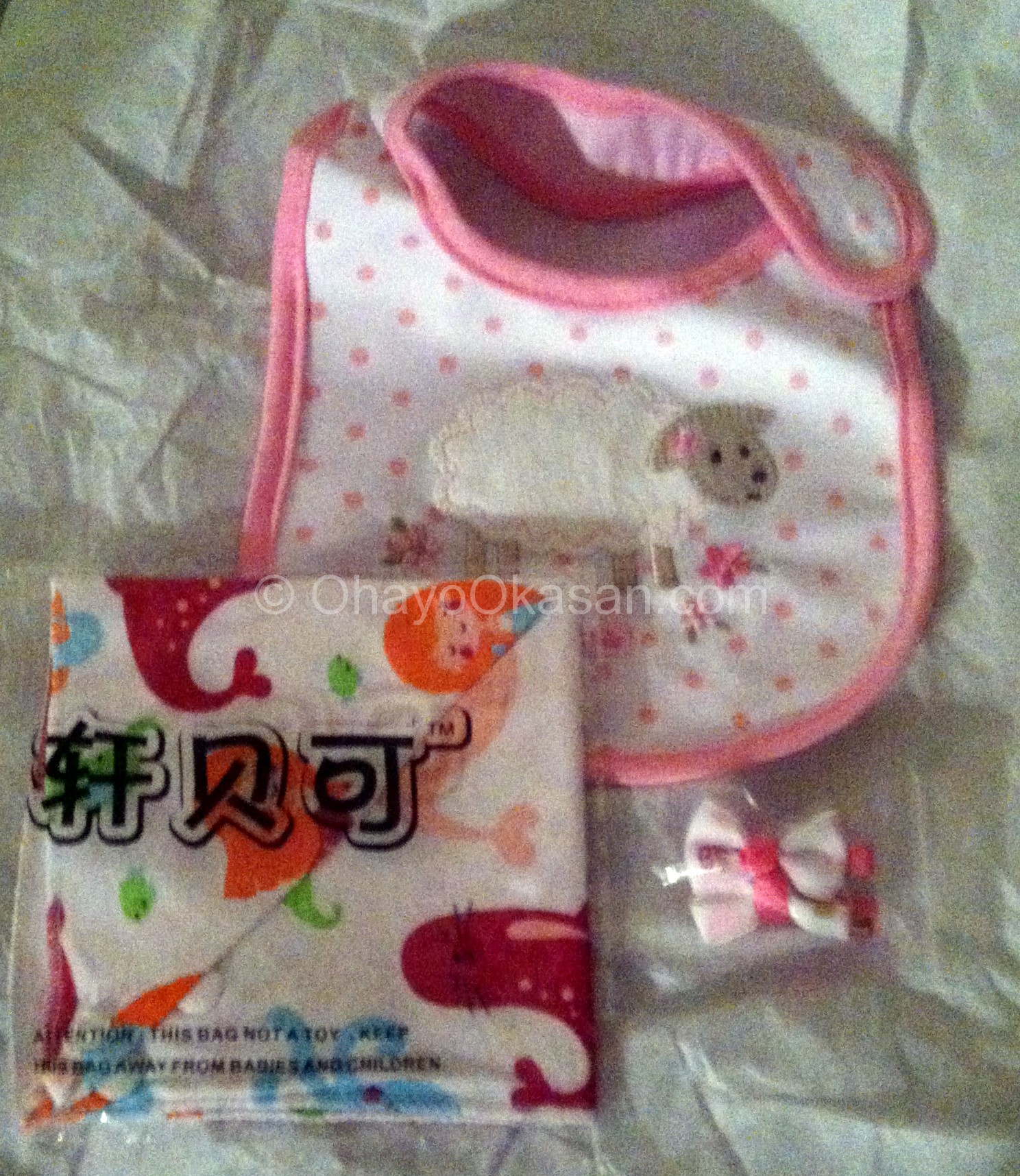 I was sent a Triangle Bib, 2 hair bows (that Kat fell in love with…) and the standard sheep bib you see above. Risi didn't end up wanting to wear the normal bib, well she did a little, but got really mad after a couple minutes and pulled it off. 
What Risi DOES love? The Triangle Bib!! On my goodness, does that look super cute on her or what?? As you can see from her expression, she is both very happy to wear the triangle bib (though she just likes to play with it too) and to get to see herself WEARING the Triangle Bib!
Triangle bibs are popular in Asia, according to OlymBia the owner of Obabie, and I can see why, they're adorable!
Obabie is a small company that I am excited to bring exposure to! Offering cute things and affordable prices is always great, who doesn't want cute things for their kiddos? Perfect for new moms (or moms of newborns) or moms-to-be.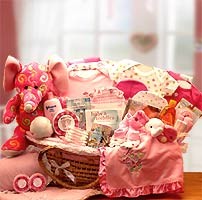 If I would have gotten a baby shower, I would have LOVED this gift basket!!  I wish I had heard about Obabie when I was still pregnant with Risi, then I could have ordered some super cute little baby things. >.> I love cute girly baby clothes, really. >.>
What I am hopeful of is that Obabie will someday offer some really cute toddler clothing as well. Risi fits a 18-24 month size right now (at 13 months old!) because she is SUPER tall!
Take a look at Obabie's site, do you see anything you love?