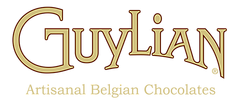 Guylian is the world's favourite Belgian chocolate and the #1 chocolate manufacturer in Belgium.  The Guylian brand is the romantic combination of founders Guy and Liliane.  Guy Foubert was a passionate Belgian chocolatier making handmade chocolate truffles in Sint-Niklaas, Belgium.  In 1958, Guy and Liliane joined their names, both in marriage and in their company name creating Chocolaterie Guylian; a small, artisanal chocolate maker.  Today, Guylian crafts the finest authentic Belgian chocolate truffles, selling them to chocolate lovers in Belgium and in more than 100 countries across the world.
We were sent quite the wide variety of GuyLian Belgian Chocolates to review! Indeed, I think I misread my original email offering the products as I assumed we'd get a couple of these and that'd be good. Newp, so many chocolates that I was surprised and shocked when I opened up the shipping packaging.
Disclaimer: We were sent products in order to facilitate this review, no other compensation was gained in writing this post, and all opinions are our own unless otherwise specified.
Above we have an 8 piece Soft Caramel Truffle (my favorite!!), 8 piece Signature Hazelnut Truffle, and 8 piece Milk Chocolate Truffle. A bag of their Signature Hazelnut Truffle's, three two piece marbled chocolate seahorse Signature Hazelnut Truffles! The two gift wrapped boxes are 22 piece marbled seashell Signature Hazelnut Truffles (silver) and a 16 piece Opus Luxury Chocolates assortment (blue). Also pictured at the 54% Dark and Milk chocolate No Sugar Added bars.
I am leaving the pretty wrapped ones as teacher gifts! For Lisi and Var's teachers, perfect considering we have two elementary school teachers and two gifts!!
I gave the no sugar added milk and 54% dark chocolate bars to my mom and dad, since mom has diabetes and she doesn't mind no sugar added things. I don't tend to like them, but her and dad gave both bars rave reviews. Even going so far as to say that you couldn't even tell they were no sugar added! Which is a great compliment. Delicious, smooth, and creamy!
We also received the 16 piece milk chocolate seahorse Soft Caramel Truffle, 22 piece marbled seahorse and seashell Signature Hazelnut Truffle, and a 16 piece Golden Opus Luxury Chocolates. Of which you can see pictures of the boxes above. Sadly my pictures didn't come out nice, so these are from the actual GuyLian website.
The Soft Caramel Truffles are actually a new item! Launched in October, and thank goodness… because I LOVE soft caramel!!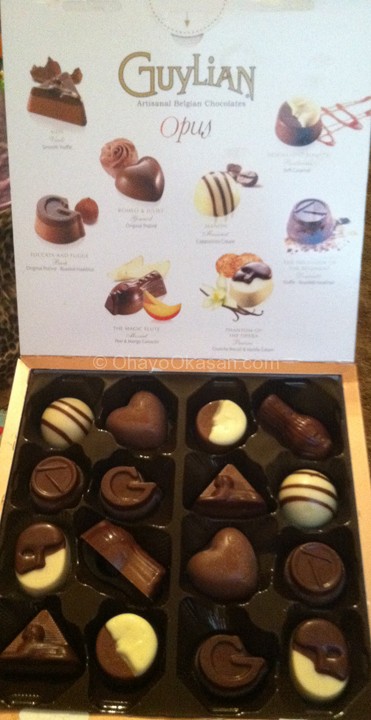 The Opus chocolates had a mix of flavors, the one we liked least was the pear and mango ganache. Cappuccino Cream was the most desired of the bunch! Though I was partial to the smooth milk truffle, and roasted hazelnut.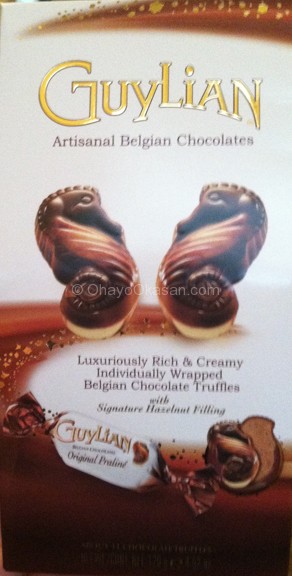 The kids all loved the original recipe from founders Guy and Liliane (GuyLian is a mix of their names!) Made by slow roasting and caramelizing fresh Mediterranean hazelnuts in small-batch copper kettles and then crushing them finely and blended with with the luxuriously rich and creamy Belgian milk chocolates.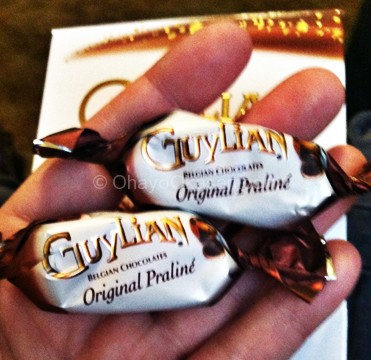 In the bag type container, each chocolate was individually wrapped, and looked as followed.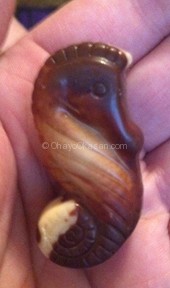 Hmm, marbled white and milk chocolate, with a delicious hazelnut finish.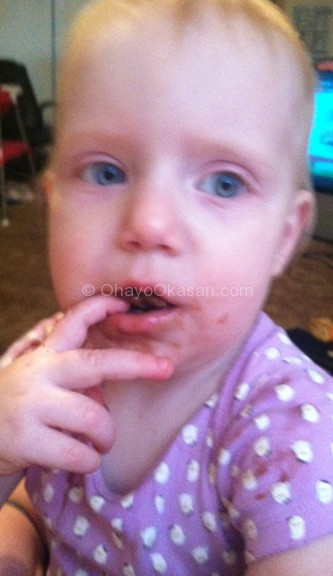 Risi would like the world to know that she is VERY MUCH a fan of GuyLian's Signature Hazelnut Truffles!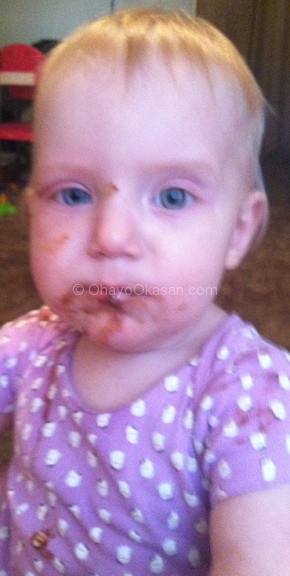 Yep yep, very much so. She even did a chocolate dance for me.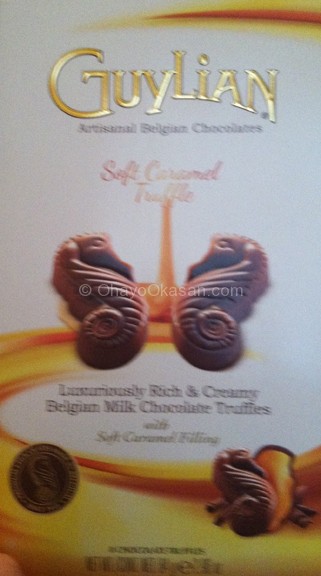 As I mentioned before, the Soft Caramel filled milk chocolate seahorses ended up being my favorite…
I didn't want to share, but I did… a little. Of the smaller box…. >.> I still have some left, and I sneak one here and there.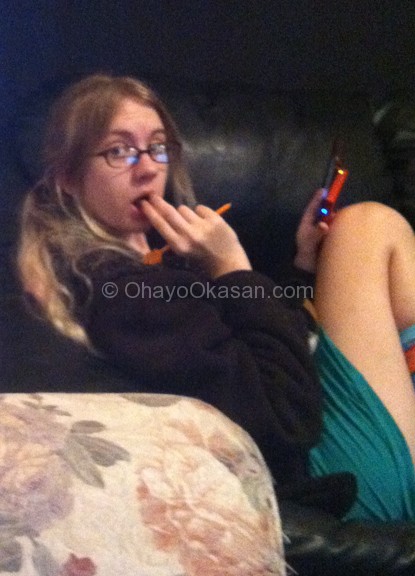 Kat approves of the GuyLian Signature Hazelnut chocolates as well. The kids are trying to find every reason they can to have more, but these chocolates are RICH! You want to eat them slowly and if you don't, you'll kind of feel over them for a couple of days. Trust me, take it slow, they're delicious and deserve to be savored.
You can buy the various variety's pictured here, and more, on GuyLian's online store and if you use Chocolate10 you can save 10% through the end of this year (2014)!
GuyLian offers a newsletter, to find out more about their delicious offerings and more, you can sign up easily.
You can find GuyLian on Facebook and Instagram!