As you may know, my kids love My Little Pony: Friendship is Magic. Kat, Sis and Lisi all love plush, and having plush that is MLP: FIM themed is of course highly desired. Sometimes, it can be really hard to find plush we don't already have! More so any place local..
Thankfully Aurora Gift has a licensed My Little Pony line of plush that are high quality and easy enough to get. I can order them online! Shopping online is nice, no dealing with lots of people.
Disclaimer: I was sent these products in order to facilitate this review, no other compensation was gained in writing this post.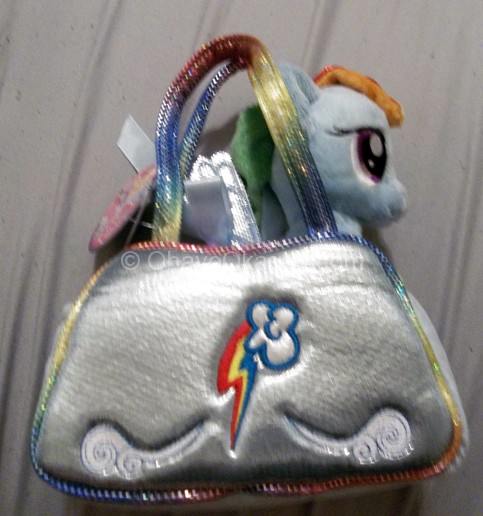 We were sent a few My Little Pony products from Aurora, and I am so excited to see what the girls think when they open them Christmas morning!!
First up on the list is this 6.5 Rainbow Dash with a cutey mark purse. Kat loves Dashie, and the purse is adorable! Some of Dashie's hair has a shimmer, like the edging and handles of the purse. And while my picture doesn't do it much justice, this really is a cute plush and purse, and Dashie's eyes are more color correct than they seem here.

We were also sent the 10″ Pinkie Pie seated plush! Though I wasn't aware she was the seated plush until I checked the website. It would explain why her back legs are bigger and longer than her front ones!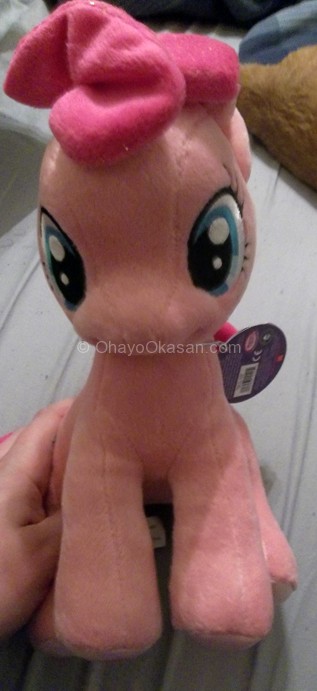 Obviously I took the picture not knowing how cool this plush really is! Now to decide which of my MLP fans to give it too. Oh, and I should mention that even Var likes MLP, but is afraid to because his dad is totally against it.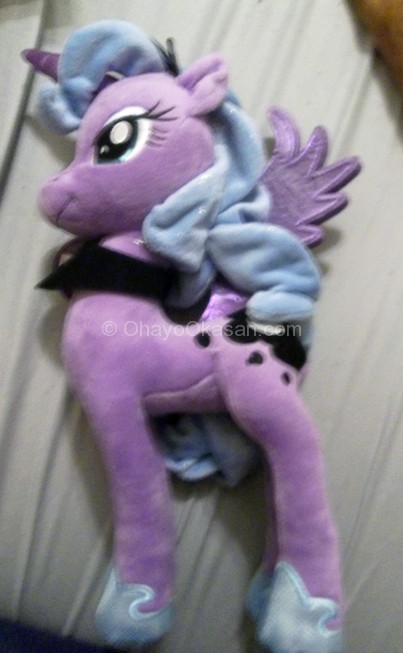 The third and final MLP plush we received from Aurora Gifts is a 14″ Princess Luna! Now I have a hard time remembering which kiddo has which favorite pony. I think Sis loves Luna, so this will be hiding under the tree for her come Christmas morning.

Even though I have the kids make lists every year, I enjoy getting things off list that I know they're just going to love. These My Little Pony plush from Aurora Gifts are going to be one of the great surprises the kiddos are getting this Christmas!
Do any of your kids love plush? Aurora Gifts has so many various plush, that I already have a couple I am buying from them just based off current Christmas lists. They offer some adorable sheep plush, and Bear has been on a "I love sheep" trip for awhile now!!