One thing I've never gotten for the kids is a Beanbag chair! I wanted one as a kid and I remember having one, or us kids having one, and it was black with a fake leathery type cover. It was okay, but the outside of it flaked and it was sorta a gigantic bummer!
So amazing my thrill when I was approved to review a beanbag chair?! I was able to pick any Large Royal Sack with my choosing of cover from thebeanbagchairoutlet.com and decided I was going to go ahead and get the Snow Cheetah pattern.
There are a fair bit of color, pattern and fabric choices! So you've got a very good variety to choose from!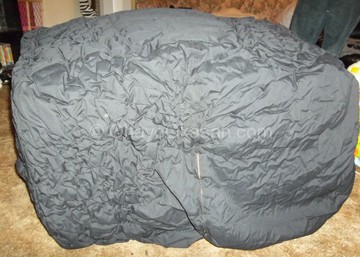 Getting our Large Royal Sack out of the shipping box actually proved to be a bit of a challenge! It took both Cid and I to get it out of the box and then I got to enjoy watching it inflate a bit as we kind of shook it up to get it to to the proper shape. Half way through that though we decided it was probably a smart idea to put the cover on so it'd be easier to do.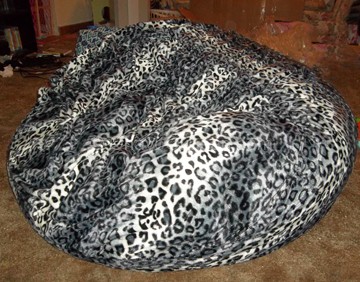 Though Cid and I are maybe a little too big to fully enjoy the fun of a beanbag chair (and Cid's party pooper who doesn't really like beanbag chairs) I know that Kat is going to be thrilled to see this come Christmas morning. >.> I did get to enjoy it some, since she's not home right now, but this'll be something she can chill out in upstairs while she's doing school work.
This isn't filled with those odd little foamy beads like you sort of expect, but actually shredded foam! Which is a lot more comfortable than other 'bean bag' chairs I've tried before.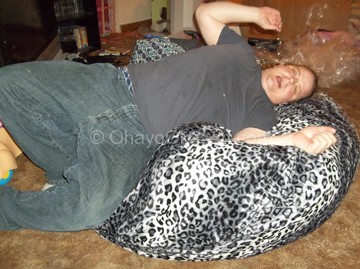 The Large Royal Sack from The Bean Bag Chair Outlet costs $134.99 and comes with free shipping. The circumference is 154″ and the diameter is 48″!
You can get a Large Royal Sack cover embroidered for an extra $10 which would be pretty cool too!
The Beanbag Chair Outlet and this Large Royal Sack is part of my 2014 Holiday Gift Guide!! Check out some other awesome gift ideas by checking the gift guide main page: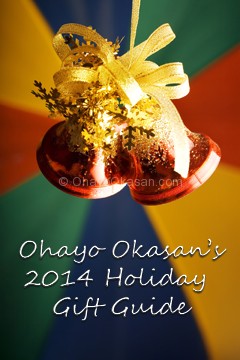 Now on to the giveaway!! You can win your OWN Large Royal Sack from The Bean Bag Chair Outlet, with your choice of cover!! You must be 18 or older, in the continental USA, and have a physical address to ship this to. Sorry, no PO Boxes allowed.
You have until 12/10/2014!! Minna-san, ganbatte ne!!