One of the biggest struggles I've had in the kitchen ever since we started putting spices in a cabinet has been having to dig through the cabinet just to find what I want. It's frustrating, and can lead to a lot of "where the heck is the ginger THIS TIME?!" or.. whatever else I am currently seeking, it's not always the ginger after all…
Disclaimer: I received the following product in order to facilitate my review, all opinions are my on unless otherwise specified. Thanks!
So it was only natural that of all the things to pick to review when it came to kitchen organization, I'd pick a Classic SpiceStack from YouCopia!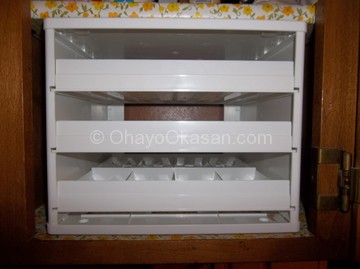 I had requested the black and silver one, to match most of my appliances, but.. well… I'm good with the white one too.
I was so thankful that the rack actually fit in the space we preciously had all our spices!! I decided to put my most used spices in the lower row of spaces. I'm short, and it's easier for me to pull that one out as I am workin without even really having to give it a lot of look.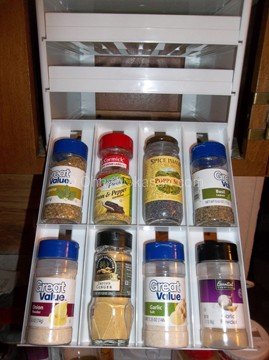 The small non-slip pads on the bottom of the spice rack made me wonder at first if they'd actually do a good job of keeping the rack in my cabinet.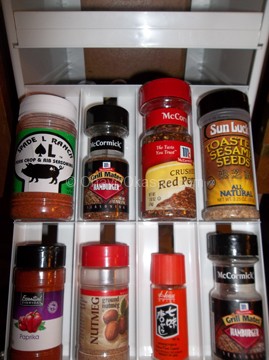 Less often used spices went on the second, and even more rarely used items went up on the top. I then used the included labels, most of my spaces had pre-printed ones available, (but as you can see with the few hand written ones that were on at this picture…) but a couple I used the included black labels and wrote the spice on. I did add more spices after this final picture here…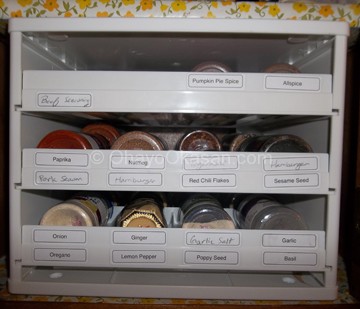 So now my YouCopia SpiceStack is filled! is filled. I like having all of my spices in a specific place that is easy to grab them from. I need to further organize my kitchen so other things stop driving me nutty! Like the pantry.. the pantry, really really could use a good organizing!
YouCopia offers a free e-book "30 Days of Organizing" and you can follow them on the following social media platforms Facebook, Twitter, Pinterest& YouTube!
Do you have a part in your kitchen that needs organized badly? What YouCopia products would you use?
You can buy the YouCopia SpiceStack in White or Silver/Black on Amazon! They come in various sizes, fitting 12, 18, 24 or 30 spices! I got the 24 size!