Yesterday was a hectic day here! Not only did I have my orientation for my new job (yep, it's become needed for me to work outside of the home.. 🙁 ), it was also Risi's birthday and I totally forgot to order cakes!! D:
So.. what's a mom to do when they completely space something like calling in a cake order to get a smash cake and a cake for the others?
Easy… manage to make one on her own! Two boxes of cake mix, and two cans of frosting and we had two cakes. Thankfully Cid wanted some Wilton's decorating tips for fathers day! I was able to use those to make the cake at least look like I wasn't a complete fail for Risi's first. :/
For her smash cake, I didn't bother actually frosting up the sides, only the top. I know Risi (duh?) and knew that she would have no issues with completely destroying the cake.
I didn't bother using the sprinkles that came with the frosting containers, but I will be using them later for something I'm sure! I did use some sprinkles I already hand on hand though, because I liked them better.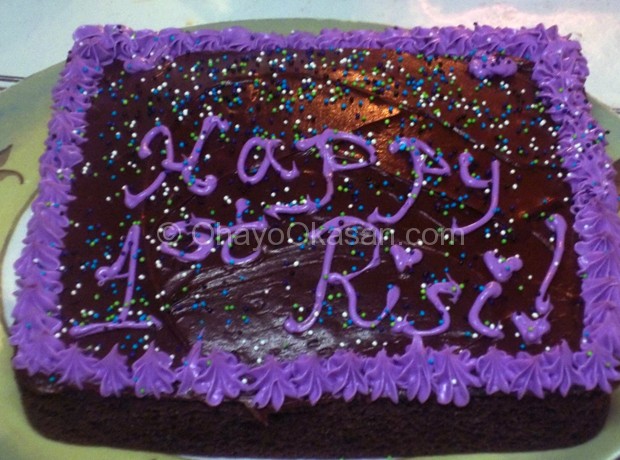 After putting Risi in her highchair, we turned off the lights and sang to her. She wasn't sure what to do about the candles so Cid and I ended up blowing them out. As always there is one candle to grow on!!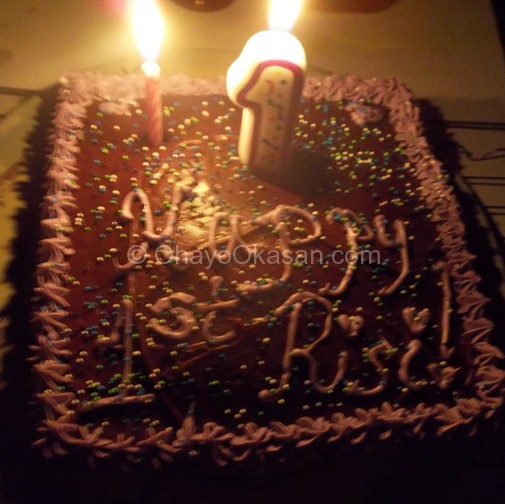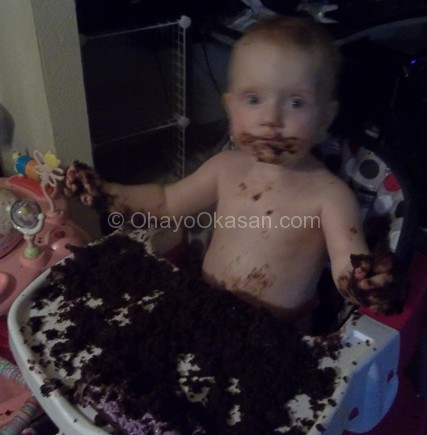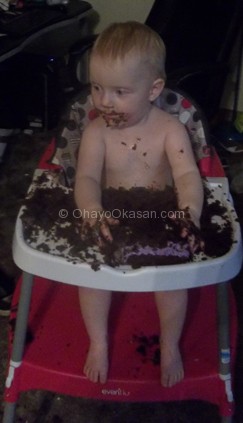 As you can see Risi LOVED her cake, to lots and lots of pieces. Thank goodness for a decent vacuum, as I don't believe we have cake stuck in the darn carpet like we could have! We don't have a dining area here that doesn't have carpet. Ahh the 'joys' of renting in this area.
.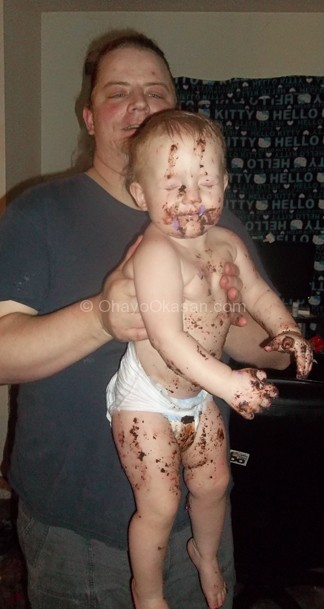 While Risi completely enjoyed her cake I went and decorated the second cake we made for everyone else. It baked second so I had to let it cool enough before I could frost it. I did the opposite for the colors this time, and used a different tip for the edging.
In the end… neither of them really came out too bad considering I was completely exhausted when I made them.