Disclaimer: We were sent a box from Freedom Japanese Market in order to review their subscription service! All opinions are my own or those of people in my household unless otherwise specified. Thanks!
I love to do unboxing videos, even if I'm not as cute as a lot of other YouTubers who do them. 🙂 Still, you can view my unboxing video below!
Freedom Japanese Market has an awesome subscription box full of goodies that I am so happy I got to experience and get to share with all of you!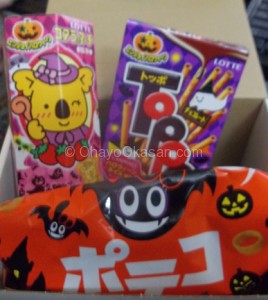 ---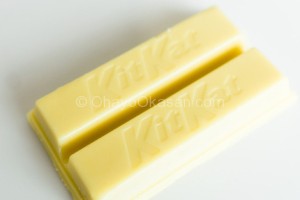 Pumpkin Pudding Kit-Kat: I didn't like this overly too much. I gave it to Cid and he LOVED it though. So, take that for what you will? It's more pudding than Pumpkin to me, but he did manage to taste some of the pumpkin, and wants more. 😉 Go figure!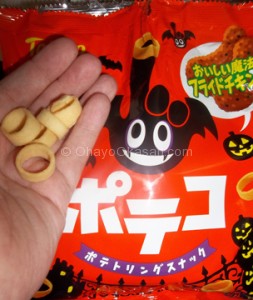 Poteko Rings: Yummy little chip rings that taste… like fried chicken. Yes, you read that right. Fried chicken! They were strage a first, and I love putting them on my fingers and eating them off one by one.
Cid loved their crunch and their very chicken flavor. We were both rather shocked with how much like fried chicken these tasted!
Risi wasn't too sure about them, but that's okay. More for me!!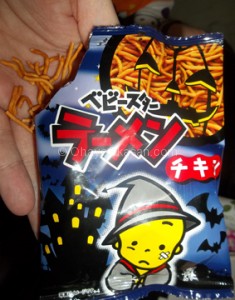 Baby Star Ramen: Fried crunchy ramen noodles you eat without boiling. These are chicken flavor and you just eat them straight from the package. They have a nice little crunch and it saves you from eating your actual ramen after pouring on the flavoring packet. I like them, a lot… and am hiding them from Var so I don't have to share!
Cid wasn't so sure about the texture, but the chicken flavor was a good taste. He didn't try any until a few days after I opened them… so maybe the texture changed a little too much. I still like them!
DIY Puzzle Chocolate from Kracie: 
These… sadly.. I didn't love as much as I thought I would. The strawberry and chocolate were mixed together and I don't like strawberry. Leaving the chocolate not to great for me. The texture was said to be like a Tootsie Roll, but I didn't think so. The texture was… a little strange to me, but not awful.. and sadly mine didn't want to stay together… they just broke when I attempted to make cute things. 🙁
Cid didn't mind the texture, he did like the strawberry enough to eat a fair few. He also agrees that the chocolate and strawberry should be separate in packaging so they don't rub their flavors off on each other. But still liked them more than I did. That's okay, 🙂 More for him!!
Overall I found the Freedom Japanese Market subscription box to be a wonderful box well worth the price!
We also got but didn't get individual pictures of:
Genji Pie: Cid and I ate this too fast to get more than it's glimpse on video! Sorry! It's so darn yummy! We both think that it's more Phyllo dough than traditional American style pie crust. Which is good for me! I like Phyllo's texture! Light and flakey. The sugar glaze was the awesome complement to the texture here.
Kinoko no Yama: Already a favorite here, this time was no different. Even if mine was all melted together from transit. I broke them apart and let Risi have this packet. 🙂
Koala's March: I may have messed up and called these "Hello Panda" which is a similar product. Ooops! But they're good to Cid and Risi who don't mind strawberry at all. 🙂 Plus the cute Wizard/Witch on the package made Cid say "oh they're Wizard flavor!" The dork. 😉
I love the Halloween packaging that included the face mask!! 😀
Toppo: Another already known family favorite, with an adorable Japanese Halloween packing and tastes much better straight from Japan than it does when I find it at a local Asian market. I'm not even sure why! The packaging as I mentioned in the video has the Halloween nail art tutorial on the back, meaning I've kept it for later use! 😉 Toppp is too delicious to share sometimes… so I stole one of the two packets just for myself!
Choco-Pie: Cid liked this a lot more than I did, because he tends to like a dryer cake type donut type thing. I liked it, but not a ton, but of course we all have our differences. 🙂
Here's a bit more about Freedom Japanese Market and their subscription box service:
Free Shipping Worldwide and just $25 a month for a subscription

All products are shipped fresh from

 

Japan

.  These items have never seen the inside of a container ship.

Most of the items are sold exclusively in

 

Japan

.  Also, most boxes contain some limited edition snacks and candies that are only in Japanese stores for a month or two.  Note: The "Made for foreign market" versions of these products sold in most Asian markets are usually made in third party countries, and shipped in container ships to different parts of the world.

An itemized list with pictures is included in each box, so you don't have to read Japanese.

About a pound of candy and snacks are packed into each box.

We only ship products we would eat ourselves, and only send boxes we would be happy to receive as a gift.

You can subscribe through PayPal for maximum security

Club members can buy additional boxes and send them (to other addresses) as gifts.  Some companies use these boxes as corporate gifts or thank you packages for hard working employees.  You can also get all of your holiday shopping done quickly this way!

You can create a gift subscription that sends a monthly care package to a friend or relative.

Cancel at any time without fees or penalties.
You can also mention my blogs name Ohayo Okasan in the order notes for your Freedom Japanese Market subscription to get a free bonus candy in your first box!! Who doesn't love free candy?!
You'll need to order by the 15th of November in order to get a box in time for the Holidays! They ship around the 20-25th of each month, and as boxes are coming directly from Japan they can take awhile. So it's best to order now. 🙂
You can follow Freedom Japanese Market on: Facebook, Twitter and YouTube!