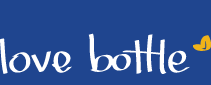 I want to note that Love Bottle sent us the following bottles in order to facilitate this review, no other compensation was gained in writing this post. 🙂
I love drinking water. Cold water is the best, and I haven't really had a good system for taking water on the go for me. Plastic bottles are bad for the environment, even if we recycle them. I know that recycling is good and all, but… often we have so much to recycle at home that our bin is overflowing and we need a large cardboard box next to the huge outside bin by the time our two week pickup for recyclables comes around.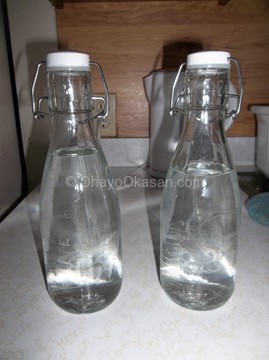 There are also just those times we are out and about, what then? Throw the bottle in the trash because it's just not as easy to find a place to recycle when on the go? I stumbled upon Love Bottle when searching for a solution to that problem for me. I wanted something easy to carry around, sturdy, and well.. looking good was another thing for me.
The nice thing about glass bottles, for me anyway, is things taste better coming out of glass compared to plastic. Water is no different in this regard.
The only thing I really regret about my love bottle, is I went for the smaller size instead of the large. I find that I drink it pretty quickly and if I am in the car I don't have anything more to drink until I am some place that I can refill.
Here is a little about how Love Bottles are helpful over plastic bottles, straight from the company…
How Love Bottles Can Help the Environment

Statistically, each person in the U.S. drinks one 8-ounce plastic water bottle a day. This means that, on average, each love bottle can annually reduce plastic water bottle consumption by 365 bottles! With the average cost of water being $1.00 per 8-ounce bottle (or more) this is a savings of $365 a year!

If 1000 people use a love bottle we reduce our plastic bottle consumption by 365,000 bottles a year.
If 10,000 people use a love bottle we reduce our plastic bottle consumption by 3,650,000 bottles a year!
If 1 million people use a love bottle we reduce our plastic bottle consumption by 365 million bottles a year!
If you know someone who is always drinking out of a plastic water bottle, give them a love bottle as a gift for them and the planet! Each person and each step helps make a difference.
To learn more about how we help the planet click here.
My Love Bottles are etched with the saying "Dream Big and Never Let Go" and wind curls as designed by Melanie W.
Carriers are also sold for Love Bottles, and they have many designs available! Seeing as they're glass you can write on your bottle with permanent marker, and it'll come off with the next wash so you can edit it as you see fit without worry that it'll get ruined!
The seal is tight, with no leaks at all, in fact the seal was a little difficult for me to open at first because I didn't know how much pressure to put or not. I got the standard Love Bottle lid with a heart on top, but I like it that way. You may also get a plain lid if you want. 🙂
A blank bottle would be a fun addition to our line up, as I could decorate it every time I think. 🙂
What kind of bottle do you use on the go? Reusable? Disposable? What is your favorite of the Love Bottle designs?