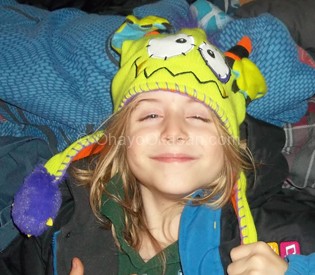 With Oppositional Defiance Disorder on the table, Var is my most difficult and trying child. Don't get me wrong, I do so love him, he's just insanely difficult at times. Though therapy and PSR (Psycho Social Rehabilitation) helped some, we're currently on the search for a new PSR worker.
Here is some information from the Mayo Clinic on ODD.
The following are behaviors associated with ODD:

Negativity
Defiance
Disobedience
Hostility directed toward authority figures

These behaviors might cause your child to regularly and consistently:
Have temper tantrums

Be argumentative with adults

Refuse to comply with adult requests or rules

Annoy other people deliberately

Blames others for mistakes or misbehavior

Acts touchy and is easily annoyed

Feel anger and resentment

Be spiteful or vindictive

Act aggressively toward peers

Have difficulty maintaining friendships

Have academic problems

Feel a lack of self-esteem
Now, having a child with ODD can seem like the end of the world at times. Trust me, I am often surprised I've managed the last 9 years as Var's mom when he's in the middle of one of his… moments. Which have thankfully lessened over the years, they're not completely gone but… they're less than they used to be.
Just this morning even he was told to brush his hair before school, he loathes allowing anyone else to do it, so we told him to get it done. What happened instead was he brushed the end 3-4 inches of his long hair and then left the rest, you know, the worst of the tangles from his sleeping with wet hair from a shower last night.
Thus began the drama. Var started yelling at Cid who was attempting to let me (sick with the tail end of a crappy flu) get a little extra sleep. Cid got frustrated and his (Cid's) anxiety spiked. He told Var to sit down, Var curled up in a ball and put his arms over his head so his hair couldn't be brushed. Cid had to move his arms out of the way and position Var in a spot that he could actually get to his hair.
Var begins to have a tantrum, screaming in this pitch that can make you deaf for a few moments. It goes beyond anything I've heard, and it's positively awful. He argues, struggles, screams and screeches. In between all that he says that we hate him, we're so mean, we always hurt him any time we touch him, no one else should brush his hair because it always hurts too much.
It is suddenly all the fault of Cid and me that he is throwing this fit, we caused it in his eyes.
He continues his drama after I get him out the door to school, there's no point in attempting rest at this point. I need to step in so Cid can step away from the source of his anxiety and so Var can have a moment to cool down.
9/10s of the drive to school has him carrying on and on. So I gave him the final options. 1.) Brush your hair, all the way, so that we don't have to. 2.) Let us brush your hair without so much drama and struggle. 3.) Get a hair cut so we don't have this happen ever again. You can grow your hair out when you're 18 and you can take care of it without getting angry at us over it.
More yelling and drama and finally I've had enough.
"This is not our fault, you needed your hair brushed, you had to be ready to go by 8:15 with your hair done and you couldn't do that. So we had to help. So, it is done, you aren't dying, we're going to school. End. Of. Discussion. DONE. Okay? Hair gets taken care of, or hair gets cut short so it's easy to manage. That is it."
He finally quieted a minute or so before we pulled up to the school, but scowled and said he wouldn't have a good day at school and only said "yeah" when I said "I love you."
He did manage to make it through the day without a call from the principle, which is something we sadly had to deal with during 1st grade, thankfully he's in 4th grade and many days I am surprised he's ever been able to advance in school with his behaviors. 🙁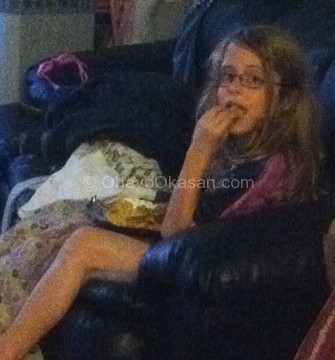 At the end of the day he can still be sweet, but I find myself jumping at everything wondering what… just what… is going to set him off into one of the fits again. Who is going to call CPS because they hear screaming and carrying on because he can get totally out of control?
Each time, I am thankful that he's non-violent! 🙁 I've heard horror stories and each and every one of them scares me.