I participated in an Influencer Activation Program on behalf of Mom Central Consulting for GoodNites* TRU-FIT*. I received samples for this review and a promotional item to thank me for participating.
Bed wetting can be a difficult thing for a child, many don't want to talk about the subject… more so when they have a parent.. or even parents, who may not understand. It's taken me awhile to realize that sometimes, this is just something that people have a hard time with bed wetting. Sometimes for a very long time, and it's no ones fault and I've yet to find any magic fix.
Var though, carries a bit of shame because his dad is very negative about it, and my ex Max is too. The only negative thing I feel about it is when soiled clothing and bedding are just thrown in a corner to stink up his room instead of brought down to be washed right away. That's it, just take care of anything that gets wet and it's all good.
His reluctance here, and the overall embarrassment he feels about this has led me to look at various different things over time and not really have a ton of success. Nocturnal enuresis medical condition but sadly they're all too quick to shame Var on it. A study by the GoodNites® brand estimates that 1 in 6 children ages 4-12 in the USA suffer from the condition!
Var has a protective sheet on his bed, but ohh.. for something he's willing to wear that is actually underwear that he likes, but still being helpful? I never figured I would see the day we'd find something like that! According to research done by the American Academy of Pediatrics, physiologically, kids who wet the bed feel embarrassed about sleep overs and things.
When I heard about GoodNites* TRU-FIT* and could sign up to try them out, I was excited! GoodNites* TRU-FIT* are real, machine-washable underwear with outstanding nighttime protection. You don't have to order these online, you can actually buy them at retailers nationwide, I've seen them in both Target and Walmart around here.
Many parents find bedwetting frustrating, or wrongly believe you can 'train' it out of a child. Research shows that 51% of parents with bedwetting children still haven't found a good solution for them! I'd count myself in that 51%! Well, until now anyway.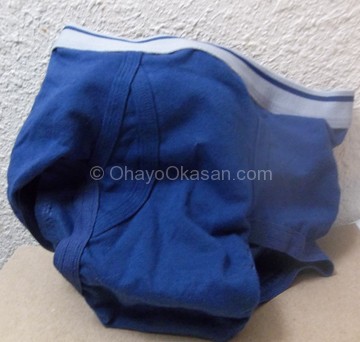 I was impressed with the underwear from the get go, though I was surprised that despite Var being under the weight limit, they seemed a little 'tight' for my liking. He didn't complain actually, and ended up even wearing a pair to school. The underwear with the insert in are actually that discreet! It's awesome!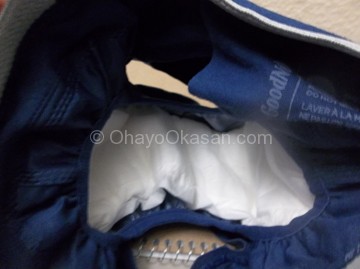 I was surprised to see that the GoodNites* TRU-FIT* disposable inserts did not need any sort of sticky back in order to stay in/on the underwear. It actually fits in front and back and is held in perfectly with no issues of twisting up!
They offer GoodNites* TRU-FIT* for boys and girls in S/M and L/XL, and Var has taken very well to wearing them. I feel confident knowing that he's happy to have underwear that offer him protection, and if he does have a bed wetting incident all that will need changed is the insert and the underwear. Quick, easy, and done in a flash!
I'm very pleased to have these in the house for Var to use and feel more confident, plus, they're so discreet that no one knows he's wearing something super protective. It's the best of both worlds, real underwear with the awesome protection from GoodNites* TRU-FIT* and the disposable inserts.
a Rafflecopter giveaway

Contest entrants are only eligible to win once per sweepstakes,
per household as part of a campaign sponsored by Mom Central.
You can get a $3 off coupon by visiting GoodNites* TRU-FIT* Online at: https://www.goodnites.com/our-products/goodnites-trufit/