Disclaimer: I received the following product in order to facilitate this review. As a BabySpa ambassador I enjoy getting to try their wide variety of products and sharing my thoughts with you. Like always unless otherwise stated, all thoughts are my own or of those of someone within the household.
I have to admit the idea of a COLOGNE for a BABY was a strange thing to me. I don't even like perfume or cologne on adults, let alone a baby. Besides, who on earth would put something like THAT on their baby anyway? >.>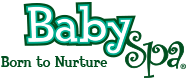 Well… I have to admit that BabySpa's Lullaby Pampering Cologne has changed my mind. Now, I don't really use it overly often. But it is 95% natural, alcohol free, and the first ingredient is purified water. Hmmm, okay. Well it can't hurt TOO much to try… right?
I sprayed a little on myself before I ever used it on Risi.
Mainly, I needed to understand the scent and see if she started to sneeze if I had some on before I wanted to go ahead and put it on her.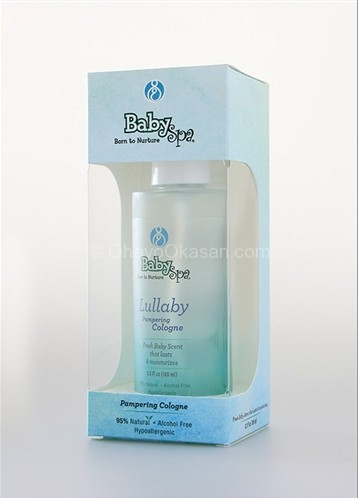 Scent wise? Yes, yes I really do think that "baby fresh" is a good name for this scent. It's the type of scent that you get from baby lotion. A little bit… baby powdery, but it's super nice.
The box says that it will "leave your little one smelling irresistible and cuddly fresh all day" and I have to say I agree with that too!
I sprayed a little on myself first, like I said, and went ahead to cuddle Risi. She seemed to enjoy the scent, and had no issues with sneezing or anything else. I've applied it to her, here and there because I don't really want to do it daily. And I love the fresh clean baby smell it gives her even during her super drooly gross baby moments.
Hey… don't look at me like that! She just got a tooth and baby drool STINKS. *gag*
For a bottle of cologne, 3.3oz seems like a LOT, so should easily last us a pretty long time.
Have you tried any of BabySpa's wonderful products? Have you read my other BabySpa review?